Craig is an American singer and songwriter...He is the lead singer for Escape the Fate and The Dead Rabbitts...He joined a band when he was 17 years old...He was dropped from a band he created...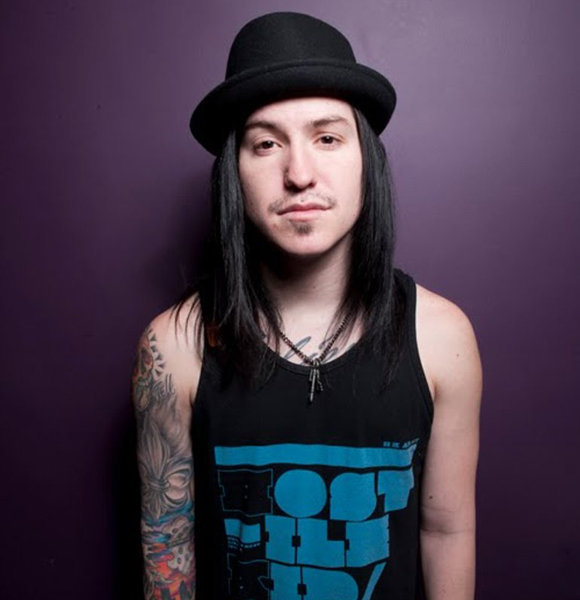 Craig Mabbitt is an American singer known for Escape the Fate and The Dead Rabbitts. He, however, is much more than just a singer.
He is an accomplished songwriter and recording artist. Craig is most famous for his distinct style; trademark mix of rock-based singing blended with screamed and growled vocals.
Craig Mabbitt's Bio-Like-Wiki
Craig was born on 9 April in the year 1987. He grew up in the city of Glendale in Arizona. His full name is Craig Edward Mabbitt. There is not a lot of information on the singer's family.
But, it is undoubtedly clear that he loves his family a lot. His family frequently feature in his social media.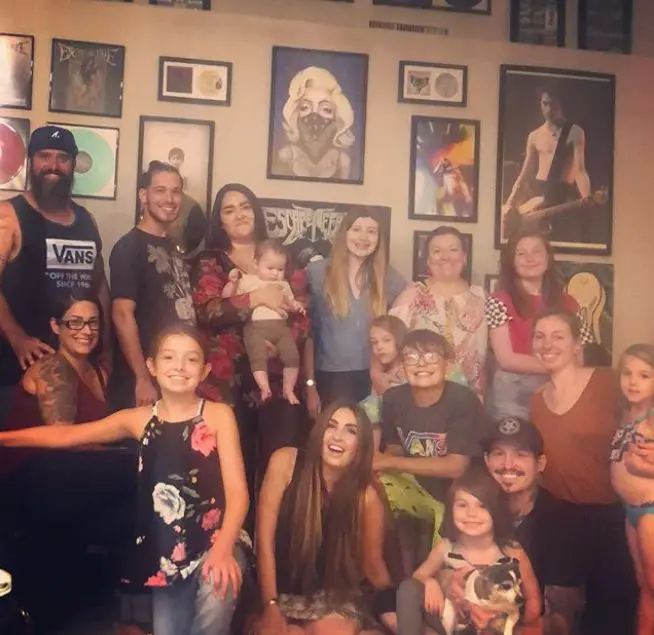 Craig's Instagrams family photo on mother's birthday, 16 August 2018 (Photo: Craig Mabbitt's Instagram)
Regarding his appearance, the singer is what many would call a lady's man.
He has a well-toned body and a height of 5 feet 7 inch (1.68 m). Something else that everyone fancies about 32-year-old is his hairstyle. His new haircuts now and then remind his fans that he has every bit of the rockstar personality in him.
Music Career
While Craig is a successful singer, it would be hard to believe he needed a breathing machine when he was young. He had severe asthma. Furthermore, he had to attend a particular class because of his speech disorder.
However, he overcame the setbacks. At the age of 16, in 2003, Craig joined Blessthefall. He was with the band for five years. He had two self-released EPs and one full-length album, His Last Walk. He parted ways with the band for personal reason in 2008, and Beau Bokan replaced him.
Celeb Who Also Left A Legendary Band:- Ron McGovney Wife, Net Worth, Now
After leaving Blessthefall, Craig formed his band, The Word Alive. But, his group dropped him after having complications with Escape the Fate, his another band. Craig has been with Escape the Fate since 2008.
Also, he has been a member of The Dead Rabbitts since 2011.
Out of his decade long career in music, the singer has amassed a considerable following. Although his net worth remains confined to the public, it is undoubtedly in the range of millions due to his accomplishments.
Is Craig Married? Wife & Children
When it comes to rock stars or just high profile celebrities in general, their personal life is a complicated mess. Craig is no exception. Craig had his first child when he was just a teenager at the age of 17. Details on whom he had the baby with and on the baby is not public information.
Other than that, he was in a relationship with Gabrielle Frosinos in the late 2000s. The couple's consummation led to the birth of a daughter, Leila Rose and a son, Caige Michael-Edward.
Leila is the oldest. She was born on the 27th of October 2006 while Caige was born on the 5th of November 2013.
No Women In Life:- Sam Smith Gay, Boyfriend, Dating, Weight Loss
After the split, the couple went their separate way. Now, Gabriella has a new man popping up on her social media.
Similarly, Craig also has frequently been tagging a woman named Alison Barr on his Instagram handles. With such closeness, it seems like, Craig has transformed his singlehood by making Alison his new girlfriend.