Entertainment
Who Is DaBaby's Baby Mama? Children & Net Worth Details
DaBaby is an American rapper and hip-hop artist...his age is...has a height of 5 feet...owns a net worth of around $3 million...father died around the time when his album reached the number one position in...he doesn't have a girlfriend...his baby mama's name is MeMe...has two children including a stepson...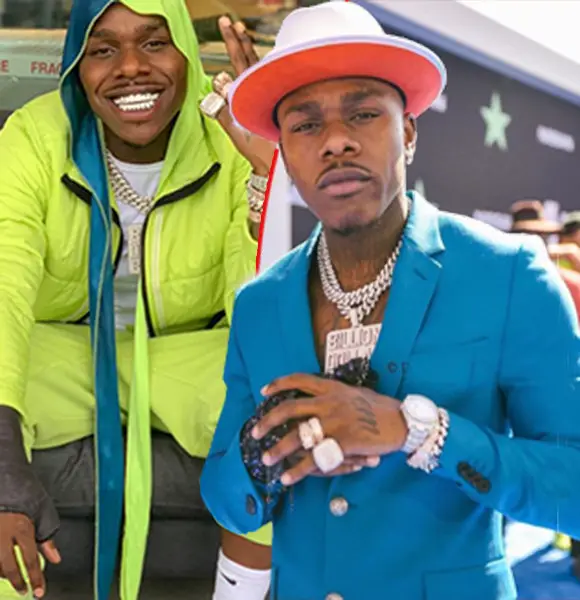 DaBaby is an American rapper and hip-hop artist most known for his singles Suge, Baby Jesus, and mixtape Billion Dollar Baby (2017). He is also famous for going into the hip-hop scene directly from being a petty criminal without any prior experience about the rap industry.
However, he didn't always go by the name of DaBaby. The musician started his hip-hop career by the name of Baby Jesus in 2014, and only later changed his stage name to DaBaby in 2016 due to political reasons.
Beginning his career by releasing his debut mixtape Nonfiction in 2015, DaBaby has gone on to release 13 mixtapes in total. He also released two studio albums in 2019: Baby on Baby on 1st march 2019 and Kirk on 27th September 2019.
Is DaBaby Married? Know About His Baby Mama
DaBaby is not married yet, but he has an on-again-off-again relationship with a woman named MeMe.
MeMe is a professional barber. DaBaby and MeMe met each other in around 2014. They were friends before they got together, and even knew each other well.
The couple's relationship jumped several levels when MeMe got pregnant with DaBaby's child.
You Might Be Interested In:- Lewis Hamilton List Of Dating Affair, Each Girlfriend Gives Heartaches; Latest?
That's when they officially got together. The pair also had a "cool" relationship, according to MeMe. They were going with the flow and taking one day at a time.
But, the confusing thing about this partnership is that their "cool" relationship is not technically a relationship in the conventional sense. MeMe admitted that the two were both single despite having a daughter together during her interview with KissTalk. Still, she claims that DaBaby is her "boo."
As the topic shifts to the rapper's daughter, let's talk about DaBaby's children. He is a father to two babies - his daughter Serenity with MeMe and a son from MeMe's previous relationship. His girlfriend claims that DaBaby has been an amazing father to both the kids.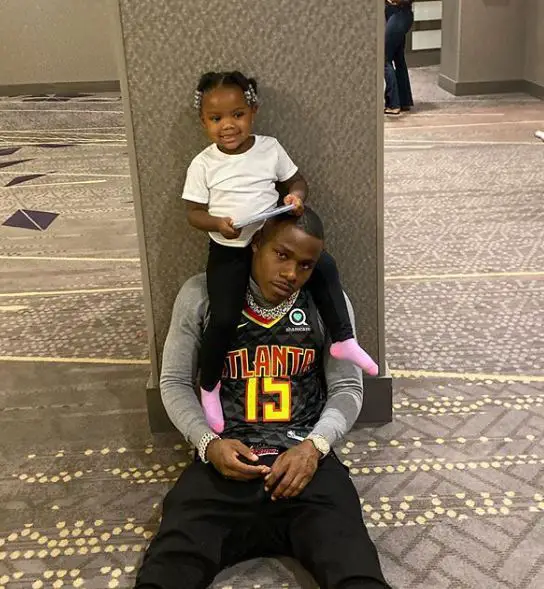 DaBaby poses with his daughter Serenity in October 2019 (Photo: DaBaby's Instagram)
And, DaBaby also doesn't seem to want to move away despite having offers from other women. Even Girls Cruise star Simone B had posted his picture claiming that he was her crush. The artist hasn't responded to any of the offers thrown at him.
Meanwhile, MeMe, too, is ready to step up to the plate and be his wife. But, DaBaby hasn't made any moves with MeMe, either.
Further, there was a rumor about the "couple" adding a new family member. Some news outlets speculated in early November that MeMe was pregnant with his baby for the second time. Even though The Sun claimed that the rumors were true, the on-again-off-again couple has not confirmed or denied the speculation.
As of now, the parents are raising the kids together. However, there has been no news about DaBaby and MeMe deciding to get together for real. So, it will be interesting to see things develop between the two.
DaBaby's Net Worth
As mentioned above, DaBaby has tasted moderate success in his young rap career. His budding, yet big enough career has earned him a significant net worth. He has secured an estimated net worth of around $3 million as of December 2019.
The rapper has worked with many A-listers such as Nicki Minaj, Post Malone, Chance the Rapper, and Migos. However, he didn't get the chance to work with them from the beginning.
Related To Chance the Rapper:- Kirsten Corley Wiki: Dating, Boyfriend, Wedding
DaBaby once even paid Boosie $15 thousand to feature in one of his songs. However, the deal worked out pretty well as Boosie promised him to work on another song together, and for half the price the next time around.
Interesting Facts: Age, Height
DaBaby was born on 22nd December 1991 in Cleveland, Ohio. However, his family later moved to Charlotte, North Carolina, when he was six years old.
His real name is Jonathan Lyndale Kirk. His father passed away in 2019, just around the time when his album Kirk reached the number one spot at the Billboard 200 charts.
He has a height of 5 feet 8 inches (1.72 meters) and weighs around 158 pounds.