Entertainment
Dacre Montgomery Age, Dating, Girlfriend, Net Worth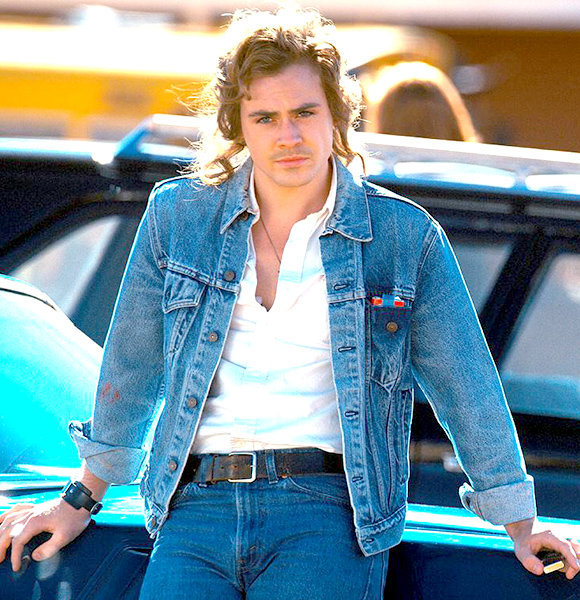 Dacre Montgomery Age, Dating, Girlfriend, Net Worth
Entertainment
To people back home, Dacre Montgomery is one of Australia's biggest export to Hollywood and a rightful heir to fellow Aussie, Hugh Jackman's throne. But to his model girlfriend, the burgeoning fame isn't something that could negatively impact their dating life.
For his part, the Perth Western Australia native - who rose to prominence playing Billy Hargrove in Stranger Things(2016) and later Jason, the Red Ranger in the reboot of Power Rangers - has maintained a squeaky clean image in public, never really venturing into attention-grabbing interviews while promoting movies for instance.
Despite his best efforts, the Stranger Things actor, whose character on the show is a rumored gay, found himself entangled in a drama after the kissing scene involving him and his co-star Naomi Scott got left out.
Read along to learn more including his net worth & age!
Who's Dacre Dating? Know His Girlfriend
Darce popularity demands that he should only date attractive women. And Olivia Pollock, who goes by Liv, is as beautiful as she comes.
Aussie Model In Our Vault:- Paige Butcher Age 39 Gives Birth To Baby No.10 For Eddie Murphy
The Power Rangers' actor and his model girlfriend, age 20, first met back in Australia through mutual contacts circa 2017. And before they knew it, the pair began dating. Liv claims that it was their shared interest in fitness and yoga which brought the duo together.
Currently signed to Vivien's, she is still an architecture student at the University of Western Australia, even after leaving for America in April 2018 for a year to join her boo.
Since she moved to the US, Dacre's muse, Liv has accompanied him to numerous awards shows & red carpet events, Emmys and MTV Movie Awards to jot down a memorable few, serving great looks while doing so.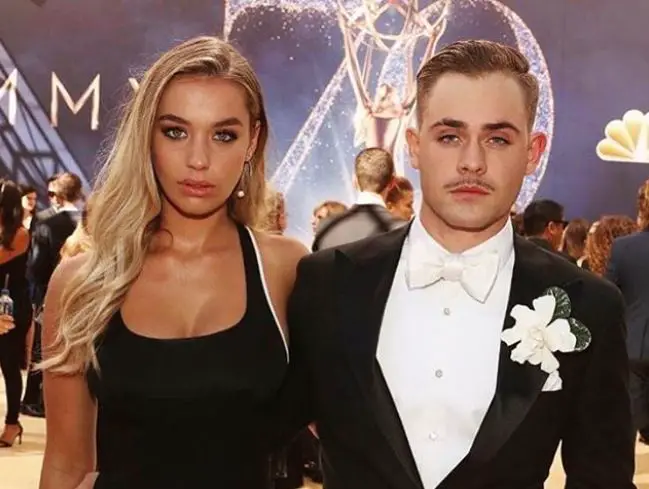 Dacre Montgomery attends the 2018 Emmys with his girlfriend, Liv Pollock (Photo:- Liv Pollock's Instagram)
With the actor's career trajectory destined to see even greater heights, the industry appearances ought to increase in frequency in the future. Will, it in any way, impact his dating life? Well, not according to his girlfriend. In 2018 interview, Liv explained:-
"It doesn't change anything, our relationship has been built on our similar values and adventurous nature. Just because his career places him within the public eye, doesn't and would never be a factor that we would let influence our relationship, nor should it... "
Let her statement be lessons to all the lovers going through the emotions at the moment.
Gay Or Not? Kiss With Naomi Scott Doesn't Make It
Like many of his peers, Dacre is susceptible to gay rumors; his on-screen persona more than himself, in this case.
Tackling the queries about his character on Stranger Things possibly being a closeted gay, he claimed it to be more of an insecurity related issue. Expounding on his character's psyche in a 2017 interview, he quipped:-
"I don't think it's like this confused, homoerotic kind of thing. I think it's literally he's threatened by all these characters in his life."
Stranger Things Co-Star:- Noah Schnapp Age 14, Girlfriend | 'Stranger Things' Star's Dating Status
Earlier that year, Dacre got winded in a drama of sort after a kissing scene featuring him and his Power Rangers co-star Naomi Scott didn't make the final cut, despite getting featured heavily on its trailers.
Dean Israelite, the director of the movie, later claimed the decision was a purely creative choice, notifying that the pair locking lips somehow distracted the viewers from grasping the intent of the scene.
One thing that Dacre, now age 24, has to remember about working in the entertainment industry is drama such as above are inevitable, but perks will always outweigh the cons. For instance, there's no greater pleasure than watching your net worth skyrocket.