Following the success from BGT, Daliso Chaponda was commissioned by...He will be concluding his tour with the last show on...age of the comedian...Both of his parents were refugees in...information on siblings...wasn't a success and instead, he found himself stalked by debt collectors...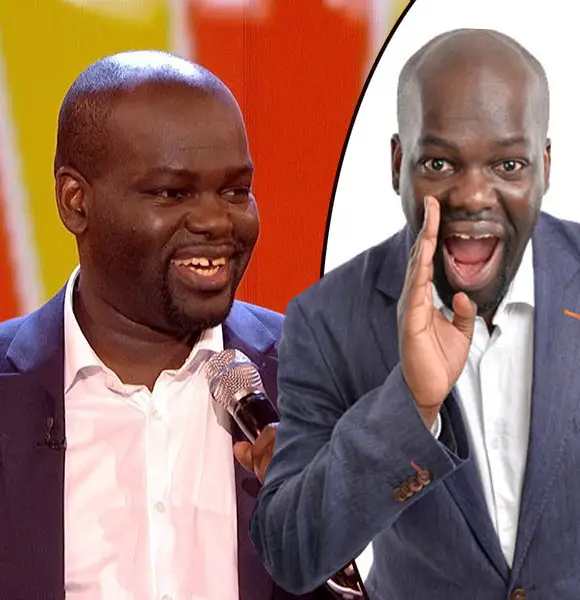 Comedian Daliso Chaponda is best known for competing in the hit reality show, Britain's Got Talent, in 2017. He made it to the semi-finals of the show and was even the Golden Buzzer choice for celebrity judge Amanda Holden. 
His opening act on the show was even viral online. The video garnered more than 9 million views on YouTube and 8 million on Facebook. Following the success from BGT, the artist was commissioned by BBC network to create the show, Daliso Chaponda: Citizen of Nowhere.
Daliso Chaponda's Tour 
Daliso has several shows lined up since August 2019. He will be performing at several states of the United Kingdom, such as Lanchester and Cambridge.
How Much Is Lil Tjay's Net Worth?:- New Album & Tour Details
He has been touring across venues such as Quays Theatre in Manchester, Duke Theatre, as a part of his Bla Bla Blacklist tour.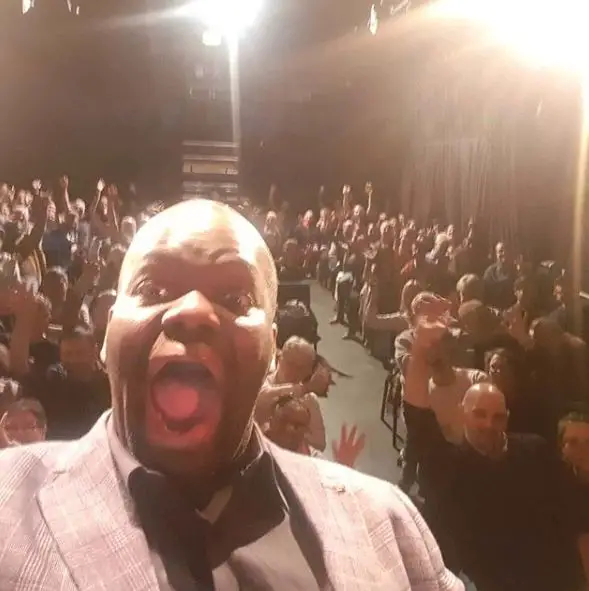 Daliso Chaponda takes a selfie with the crowd present at his standup show held on 1st February 2020 (Photo: Daliso Chaponda's Instagram)
Daliso will be concluding the Blah Blah Blacklist tour with the last show on 15th May 2020. His final performance on that day is slated to be held at Junction 2 in Cambridge.
Parents, Siblings
Daliso's father, George Chaponda, worked as Justice Minister Malawi. He also served as the country's Minister Of Education. Both of his parents were refugees in Zambia, and his dad also started his job as an advocate for refugees at the United Nations there.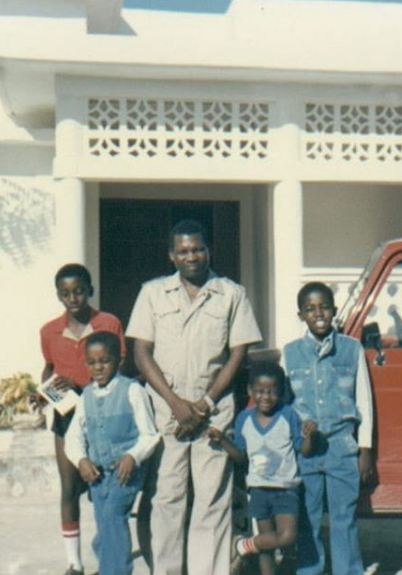 Daliso Chaponda with father George Chaponda and siblings during his childhood days (Photo: Daliso Chaponda's Instagram)
The comedian has five siblings altogether.
Financial Hardships
Back in 2012, during his struggling days, Daliso was in hot water financially. In order to further his comedic career, the artist borrowed about $13K and made an effort to get a slot in Edinburgh Festival.
He did so, hoping his talent would be discovered. But, the show wasn't a success, and instead, he found himself stalked by debt collectors bailiffs.
Moreover, during his interview with Thisismoney in 2018, Daliso shared about similar scenarios:
I was getting gigs but I did not have a regular salary and there were a lot of hard times. I sometimes had to borrow money from family or tell the landlord my rent would be a week late. I constantly paid for things with a credit card. At one point, I had bailiffs come after me.
However, after gaining immense popularity from Britain's Got Talent in 2017, he was able to pay off the debts he owed.
Bio / Facts About Daliso Chaponda Including Age:
Daliso was born on 29th November 1979 in Malawi. 
In 2012, the standup artist was threatened with imprisonment when he criticized Peter Mutharika, former president of Malawi, for blaming all Malawi's problems on Satan. 
Son Of President Of USA, Jared Kushner Bio:- Family & Net Worth Details of Ivanka Trump's Husband
His first paying job was while he worked as a short story writer for Ellery Queen Mystery Magazine and received $65 per story. 
The TV personality donates to Red Cross Society every month. He has been doing it ever since his struggling days as a comedian. 
His star sign is Sagittarius.