Entertainment
Dallas Roberts Wife & Gay Rumors | Age 51 Actor Family Insight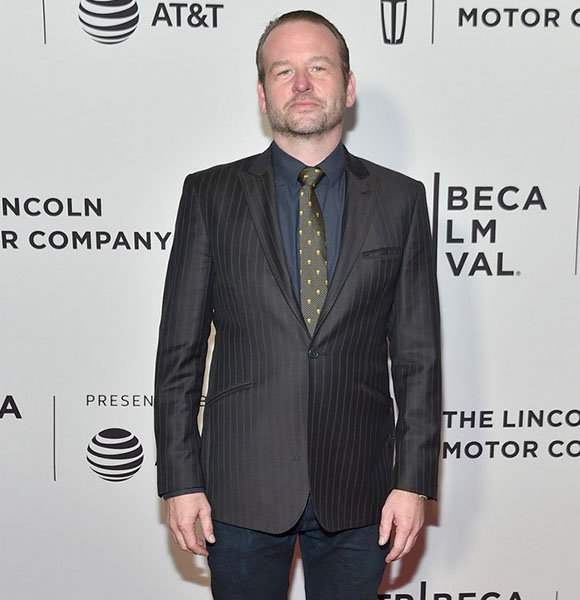 American actor Dallas Roberts has been blessed with fame in the entertainment industry along with his wife, who plays a dynamic role in his successful career.
Taking about his career, the actor has portrayed gay characters in numerous projects on-screen, which led fans to assume his sexuality raising the question:
Is Dallas Roberts Gay?
Dallas is not gay off-screen, but he has justified every role he portrays. After starring as the gay character in 2009's CBS drama The Good Wife, he is regarded as the high profile gay character in the industry. 
In the show, he appeared as the show's main cast, Alicia's mischievous, gay younger brother, Owen Cavanaugh, who is a mathematics professor moving from Oregon to Chicago.
Read Also:- Rumored Gay Raul Esparza Wife Rift Because Of Boyfriend? Law & Order Star Sexuality Outed
Looking back at his acting career, he first entered the big screen by portraying a gay character, Jonathan Glover, in the indie flick, A Home at the End of the World.
Similarly, he also played Armstrong in the Netflix series Insatiable where he was constantly told he was not bisexual and must be gay. Eventually, the character came to terms with his bisexuality.
Some of his best projects and movies include Law & Order, The L Word, Dallas Buyers Club, Shadow People, Unforgettable, Chicago P.D. & Law & Order: Special Victims Unit.
Apart from his successful career and rumors surrounding his sexuality Dallas Roberts is happily married to his long-time wife.
Who Is Dallas Roberts' Wife?
Dallas Roberts is married to his beautiful wife Christine Jones, who is a famous Broadway American scenic designer.
Don't Miss:- Gus Halper Bio: Age, Possible Dating Affair With Girlfriend and Other Facts Of The 'Law & Order' Star
The couple first met at the Shakespeare theatre in 1998, where Christine designed the set and Dallas worked as an actor. Since the day couple laid their eye on each other, Dallas instantly developed a crush on her.
During the process of working on Burn This, the couple worked together and eventually grew close. However, he outburst his feelings for his wife only in 2002, and since then, they have been strongly going together. 
Dallas Roberts described in an interview with Signature Theatre in June 2011 that the couple was together every time he had a job.
"We were together every time I had a job between 1998 and 2002."
Despite their busy schedule, the couple made their public appearance during the "Home At The End Of The World" premiere back in 2004 at Mann's Chinese Theatre, Hollywood. The couple posed for an adorable picture where Christine was flaunting her growing bump. In the process of welcoming their firstborn.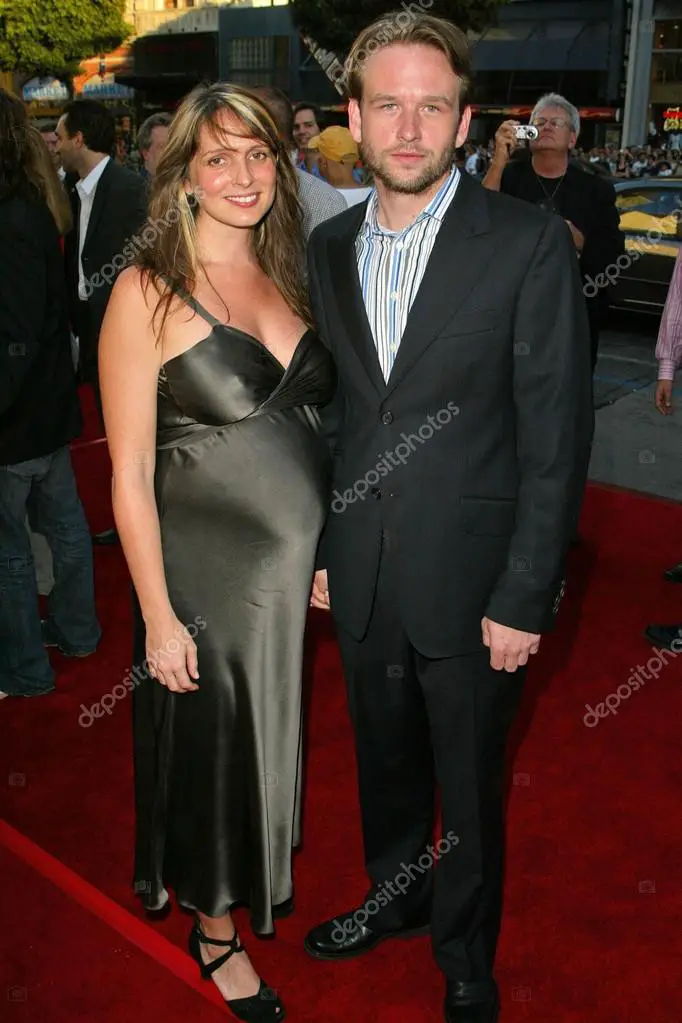 Dallas Roberts with Wife Christine Jones (Photo: depositphotos.com)
During the birth of his first child, he shared an intimate yet relatable insight into every busy parent's situation, stating:
The trivia about that is that I had my first son — I didn't, my wife did, but I was standing right there — at, like, 8 o'clock in the morning, and the next morning, I was shooting that episode of Special Victims Unit with my hospital band taped up inside of my shirt so that I could get back in to the hospital. "I'll be right back. You guys are beautiful!"
The couple has always been successful in keeping their relationship away from the media's limelight but finally gave an insight into their love life by sharing how they met and fell in love in a youtube video with SignatureTheatreNY on Jun 29, 2011.
As of now,  the couple has grown their family of four, nurturing two baby boys, Ever Reverend Jones, and Pilot Roberts. Despite being in front of the camera throughout their life, the parents have kept their sons away from it, respecting their privacy.
Apart from homosexual rumors, fans have also raised ongoing speculations about his physical appearance, suggesting he has had plastic surgery and tattoos.
Has Dallas Gone through Plastic Surgery?
Talks about stars' plastic surgery and tattoos are just baseless rumors, as Roberts has not come forth with a statement of any sort. This gives room for assumption, as the actor is not active on social media, fans are not updated about his personal life.
Suggesting there might have been some plastic surgery appointments and secret tattoos that nobody knows about, but this all comes down to imagination as there is no evidence about any of these speculations.
Looking at Dallas's flourishing career, we cannot wait to come up with more updates regarding him and his life. So, stay tuned!