Entertainment
Damian Lillard Enjoying Family Life With Girlfriend Turned Fiancee
Damian Lillard is an American professional basketball player...is in a relationship with his girlfriend...began their romance back in around 2008 while at Weber State University...gave birth to a son in March of 2018...signed a supermax contract with the Trail Blazers in June 2019...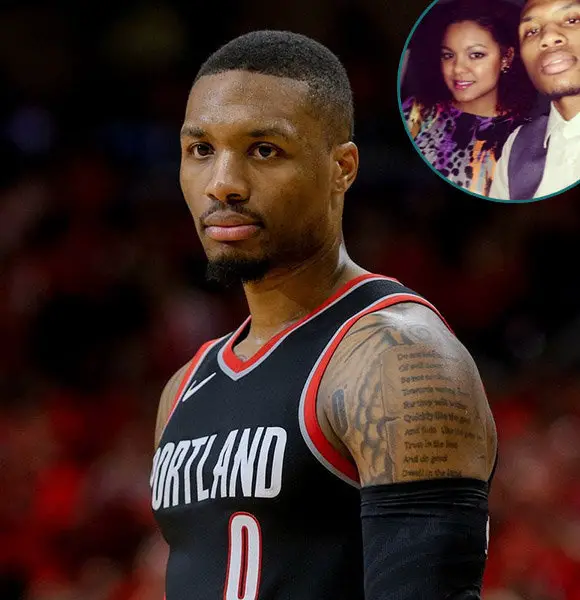 Damian Lillard started his NBA career with the Portland Trail Blazers. He has been playing for the Trail Blazers since his draft into the league in 2012; Damian was the sixth overall pick in the 2012 NBA Draft for his team.
However, he is not just an athlete. Damian also has a career in hip hop music. He goes by the name of Dame DOLLA in the hip hop scene.
Damian has released three studio albums to date; debut album The Letter O on the 21st of October 2016, Confirmed on the 6th of October 2017, and his latest album, Big DOLLA, on the 9th of August 2019. All of his albums were released under the music label Front Page Music.
Damian's Personal Life: Fiancee And Kid
Damian has been dating Kay' La Hanson from his college days; they started going out in around 2008 when they both were studying at Weber State University.
Portland Trail Blazers Player:- Is Zach Collins Dating A Girlfriend? Father, Parents Details, Hair
Kay' La gave birth to their first child, a baby boy, on the 29th of March 2018. His name is Dame Jr.
And, after almost two years of the birth of their son, the couple got engaged. In the NBA All-Star weekend in February 2020, Damian proposed to Kay' La in at a private party in Chicago.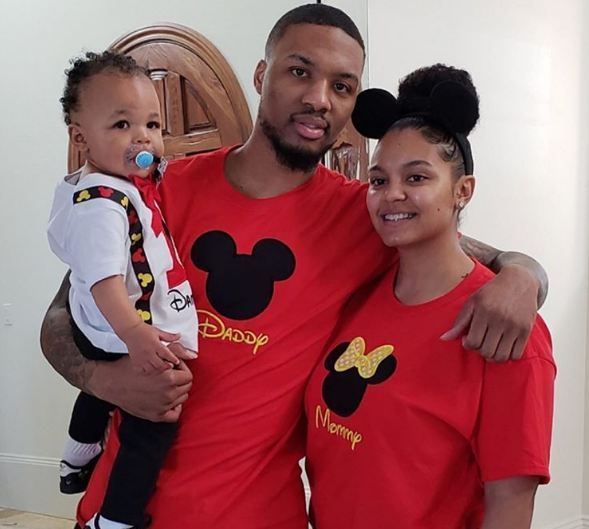 Damian Lillard with wife Kay' La and son Dame Jr. in 2020 (Photo: Damian Lillard's Instagram)
As for now, the family lives together in Portland, Oregon, where Damian plays basketball.
Net Worth
Damian has an estimated net worth of around $50 million according to his profile in Celebrity Net Worth.
Earnings: Contracts And Salary
Damian earns a huge salary while playing for the Portland Trail Blazers. He agreed on a supermax deal with the Blazers in June of 2019. The salary earns him $196 million over four seasons.
Prolific Basketball Player:- Kevin Durant Dating Life Uncovered | Who Is His Girlfriend Now?
Before signing his recent supermax contract, he was under a five-year/$139,888,445 deal with the Blazers. Breaking down this deal, he earned an average of $27,977,689 million per year.
All in all, he has played eight seasons in the NBA and has earned $122,106,658 throughout his career from salary earnings alone.
Wiki And Interesting Facts About Damian Lillard: Age, Height
Damian was born on the 15th of July 1990 in Oakland, California, the United States.
He stands at the height of 6 feet 2 inches or 1.88 meters and weighs around 195 lbs or 88.5 kgs.
Damian attended Weber State University. He has a Professional Sales degree from the College of Applied Science and Technology.
The NBA star received his degree in 2015, three years after entering the NBA.