Entertainment
Dan Bongino Married Life & Family Background | Details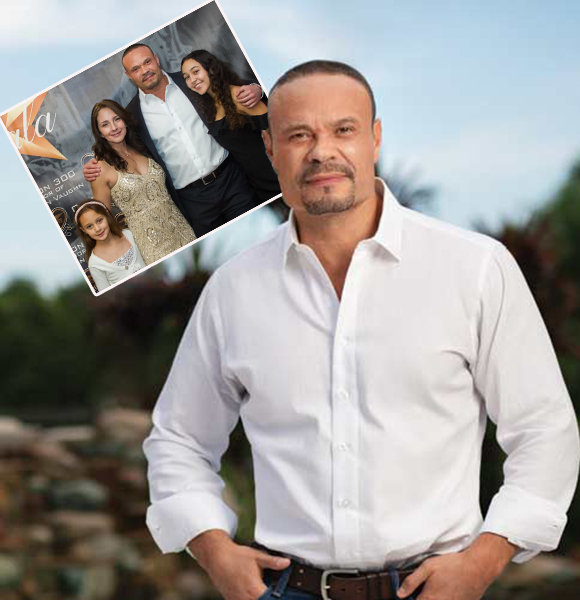 Former U.S. Secret Service agent Dan Bongino has achieved significant attention following his appearances in shows such as Hannity (2014), America's Book Of Secrets (2012), and The Ingraham Angle (2018).
Besides his on-screen career, he came close to being a senator as well. In 2014, he won the nomination in the Republican primary but lost the election to John Delaney
Dan Bongino's Married Life
Dan is married to Paula Martinez, a web developer, and Colombian immigrant, who received her US citizenship only after a few years of their marriage.
Bobby Berk & His Married Life:-  Does He Have Children With Husband?
The two first met while Dan was working as a secret agent for his home country.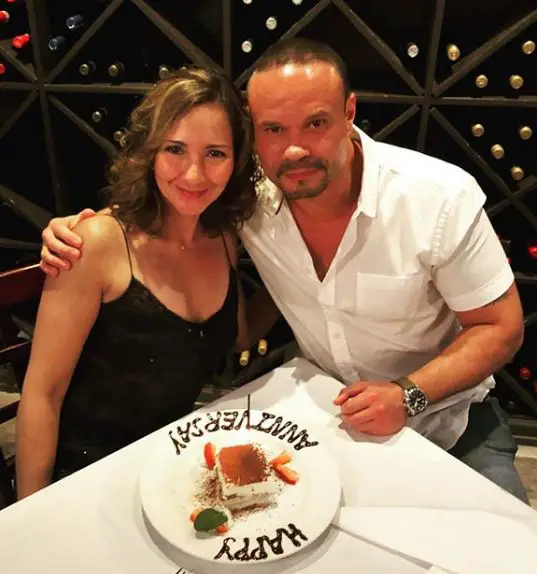 Dan Bongino with wife Paula Martinez during their wedding anniversary on 29th August 2019 (Photo: Dan Bongino's Instagram)
Following the marriage, the pair became parents to their daughters, Isabel and Amelia. The latter is the youngest one and was born in 2012.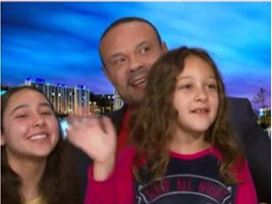 Dan Bongino's daughters make their first and rare appearance on Fox & Friends in December 2019 (Photo: Dan Bongino's Instagram)
Likewise, his eldest daughter Isabel arrived in the world in 2004. The former politician was also transparent about challenges in maintaining his married life. uring his interview with Naples News in 2016, he shared,
I had a broken family. My marriage has been tough. What I really hate is politicians who don't talk honestly to rank-and-file, down-to-earth people. Listen, there's nothing wrong with once in a while when people go, 'So how's your marriage?' saying, 'You know, it's tough. Marriage is hard work. We have kids and sometimes my kids come home in a really pissy mood and it's really hard on my wife. And we yell at each other. And we shouldn't.
However, the pair is still together keeping their marriage intact, and they even celebrated their wedding anniversary on 31st August 2019.
Nationality, Family Background
The former American congressional candidate grew up in a harsh childhood. His parents divorced very early, and his mother went on to marry an abusive boxer. As per Dan, 
My stepfather was a monster (with) hands like ham hocks. He choked me out one time too. Child Welfare used to come to our house all the time.
Dan has two brothers: a younger brother and an elder brother named Joe Bongino. His elder sibling also worked for the secret service and was involved in the Secret Service Scandal Investigation in 2012.
Kieran Culkin Married Status:- Gay, Siblings & Family Insight
As per the investigation, the agents, including his brother, were accused of bringing prostitutes to their hotel room during Barack Obama's visit to the country that year.
Facts About Dan Bongino Including Age:
Dan was born on 4th December 1974 in  Queens, New York City
In 2012, he ran for the US Senate from Maryland as a Republican nominee. But he lost to senator Ben Cardin.
For his education, he earned a bachelor's and a Master's degree in Psychology from the City University of New York. Dan also has another Master's degree in Business Administration.
He stands at the height of 6 feet 1 inch (1.85 meters).