Dane Swan, who is known as one of the great rogue players of the Australian Rules Football... When his foot was crushed within the first 45 seconds... he asked the question he wanted to ask for a long time... started the caption saying "SHE SAID YES!!!" ... his total net worth is...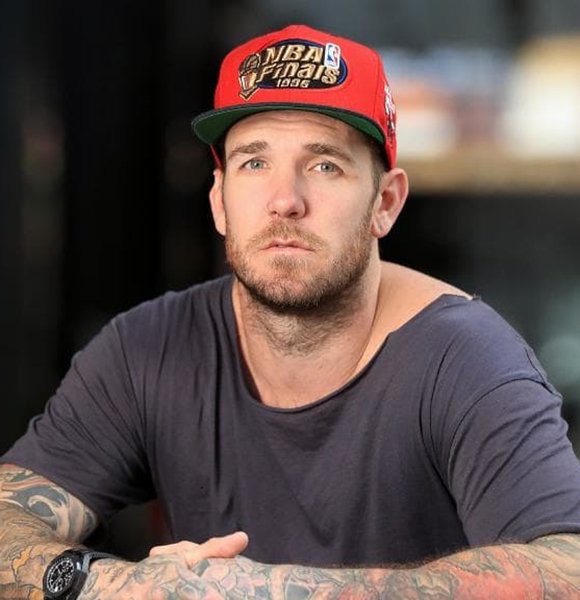 Dane Swan, known for his rogue attitude on the field, was forced to retire from Australian Rules Football in August 2016 due to a severe foot injury.
After his foot was crushed within the first 45 seconds in the ground, Dane's life took a new turn. The former player enjoyed his retirement while still keeping in mind that he cannot stay unemployed for a long time.
Family, Height, Weight
The former Australian rules footballer - age 35 - was born on 25 February 1984 in Melbourne, Australia. He was raised by parents Billy and Deidre Swan in Westmeadows with his sister Bonnie.
Growing up, Dane was always a unique kid. He showed all the signs he needed to become an outstanding football player later; mainly alert and laid back. 
From Our Vault:- One for the Family! AFL Star Nick Riewoldt and his Wife Catherine Welcome a Baby Boy!
As of 2019, Dane stands at the height of six feet (1.85m) with a weight of 93 kgs.
Dating Life, Getting Married?
It is no secret that Dane Swan has been in a long term relationship with Taylor Wilson for more than a decade already. 
While on a trip to Europe in August 2017, Dane had posted a picture on Instagram with his girlfriend in front of the Eiffel Tower claiming that he asked the question he wanted to ask for a long time.
 Dane later revealed the question he asked was if Taylor was hungry or not.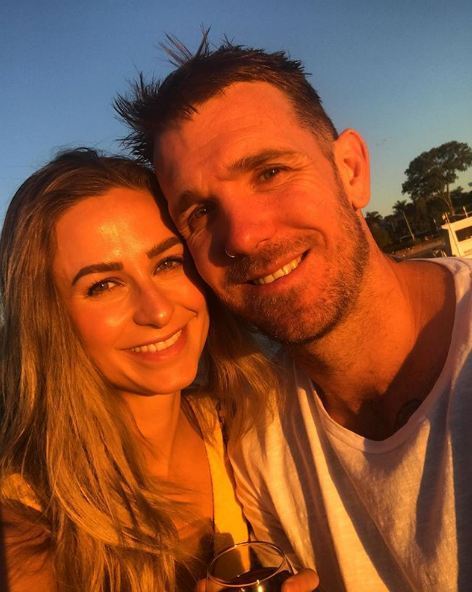 Dane Swan with girlfriend Taylor Wilson on 12 May 2019 (Photo: Taylor Wilson's Instagram)
And at another point, Dane posted another picture with his partner at a beach on 9 December 2018. He further stated that Taylor had finally given her approval.
Everyone seemed excited until they reached the last part of the post, where he mentioned that he had asked her girlfriend if they could go home early and watch the UFC. 
All jokes aside, on 17 April 2019, Dane shared an adorable picture of him and Taylor in Bali captioned "wedding szn" with a hashtag 'bonnieshiellsthedeal.' However, this was not the season when the duo would be tying the knot.
Career & Net Worth
Dane Swan's career started back in 2001 when he was drafted by Collingwood with pick no. 58. However, he was a bit unwilling to be nominated for the National Draft as he was still a bottom-age U18 player. 
Another Australian Footy Player You Might Like:- Nat Fyfe Girlfriend, Partner, Family Details
While he was building his career, Dane got involved in a fight with the bouncers at Federation Square in 2003. He thought he had lost his job due to the incident, but thankfully, the club gave him another chance. The same year, he played such brilliantly in the VFA/VFL premiership that went on to become the debut for his fame-filled world.
Sadly, he had to retire in 2016 due to a severe foot injury that gave him three broken bones, including a Lisfranc fracture.
In his 15-year long career as a footballer, Dane played 257 games with 196 goals in AFL; and 42 games with 38 goals in VFL.
During the peak of his career, Dane was reportedly bringing home about AUD 1 million a year and sponsorships. After his retirement, he started a streetwear fashion label called Rattbag, a tattoo parlor in Moone Ponds. He also has a share in a pub-cum-nightclub named Albion Hotel.
Although Dane is pretty successful, he has not disclosed the amount of his net worth.