Danilo Gallinari is an Italian basketball player playing for the Oklahoma City Thunder...doesn't have a wife yet...is engaged to his girlfriend Eleonora...has been dating her from 2018...is 30 years of age...born into a family of basketball fanatics...has Italian nationality...his height and weight figures are...was featured in a list made by Bleacher Report about hairstyles...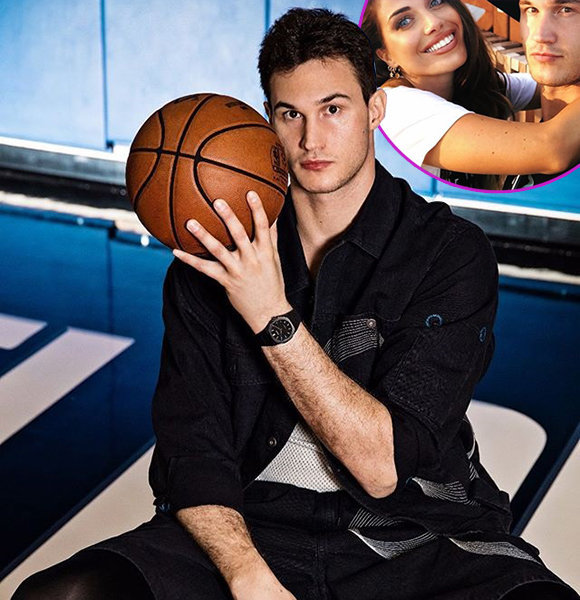 When it comes to the best Europeans playing in the NBA, Danilo Gallinari's name usually pops up more often than not. The Italian player has made a name for himself in the NBA, following a career that was necessarily a family business.
Danilo comes from a family of basketball fanatics and is one of the most experienced players in the division right now. But, while his on-court plays are there for everyone to witness, his off-court life remains relatively unknown.
Who Is Danilo's Girlfriend?
Danilo is currently in a relationship with Eleonora Boi. The two started going out back in 2018, but Danilo only confirmed the speculations of the association in March 2019.
During an interview with Sportweek, Danilo also revealed that Eleonora was his fiancee. She has also been visiting Danilo frequently during her vacations and doesn't seem to miss a single game of the Oklahoma City Thunder.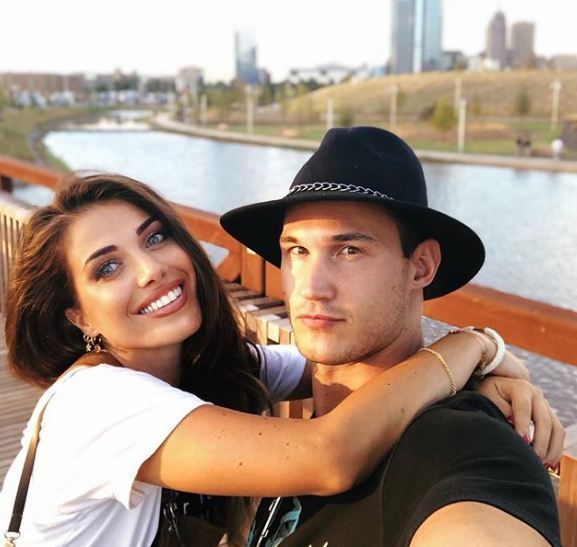 Danilo Gallinari with fiancee Eleonora Boi in Scissortail Park in September 2019 (Photo: Eleonora Boi's Instagram)
But, despite their engagement, Danilo has shared no immediate plans to make Eleonora his wife. They both are busy with their careers and might be waiting to get a break from their hectic schedule.
Short Bio: Eleonora Boi
Eleonora Boi (born in Cagliari, Italy, on 21st July 1986) is an Italian TV Personality, sports journalist, and model. She became famous after her work as a presenter for SportItalia and Mediaset Premium. 
Eleonora is an Instagram celebrity in her own right, as the model has over 752K Instagram followers. With such reach, she does advertisements and promotions of various brands on her Instagram.
Introduction To Danilo's Family
Danilo is from a family whose roots are deep into basketball. His mother, Marilisa Madonnini, and father Vittorio Gallinari both have a background in basketball. Interestingly, Vittorio was a star player in the Italian league back in his youth. He even played against Kobe Bryant's father, Jelly Bean Bryant.
Also Read About:- Cameron Payne Reportedly Dating, Rumored Girlfriend Pregnant, Who Is She?
Vittorio now works as a player agent in Italy, but he still visits Danilo frequently to watch him play.
Basketball runs in his family, and his younger brother is also in his way to become a professional ballplayer. Danilo expressed a wish to play alongside his younger brother Federico in the future in a feature article in the CBS Local Denver. 
Danilo: Bio, Age, And Interesting Facts
Danilo came into the world on 8th August 1988 in Sant'Angelo Lodigiano, Italy. He is the eldest child of his parents.
Danilo is the tallest member of his family, standing at the height of 6 feet 10 inches (2.08 meters), and he weighs about 105.7 kgs.
He has been in the NBA since his draft in 2008. The New York Knicks selected him, and Danilo has since gone on to play for various other teams such as Denver Nuggets, Los Angeles Clippers, and currently appears for the Oklahoma City Thunder.
Another Player From The Thunders:- Andre Roberson Girlfriend, Wife, Married, Parents
However, Danilo played a few years of professional basketball prior to his arrival in the NBA. Starting his career in his native country of Italy, he played for teams such as Casalpusterlengo, Nuovo Pavia, and Olimpia Milano of the Italian Basketball League.
Despite having lived in the US for a long time, Danilo still has Italian nationality. He is in his 10th season in the NBA as of November 2019.
Another thing to notice about Danilo is his hair. The NBA star likes to change up his hairstyles frequently. He was even featured in the Bleacher Report's list of NBA's Best New Hairdos in 2012.