Entertainment
Danny Cipriani Just Won't Turn Girlfriend Into Wife | A Gay Man?
Danny Cipriani's love life makes more noise than his career. He has been involved with...along the course of time. He has been in a relationship with big names such as...but there has not been any hint to would be his possible wife. He is currently dating...who is a...and also a mother.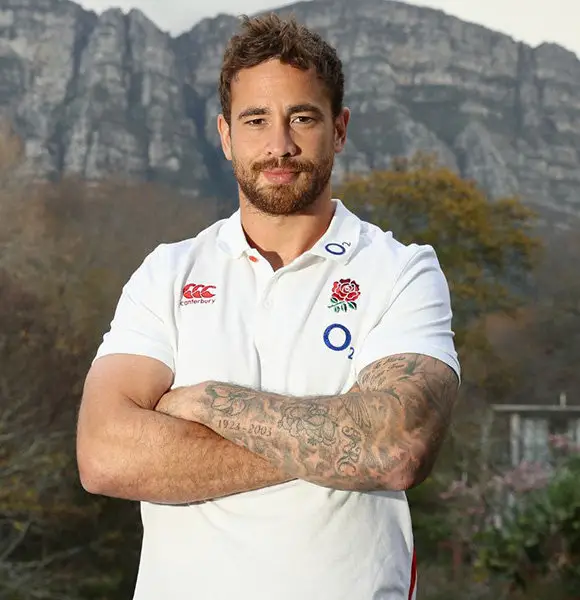 English rugby union player, Danny Cipriani currently plays for Premiership team Gloucester. While he is reckoned as rugby's bad boy, he gets more centralized with his personal relationships than his rugby career.
Away from the field, Danny has a reputation as a ladies' man and is more opinionated when it comes to his love life. Turns out his personal life is filled with a series of relationships with women who loved him but he is off breaking hearts.
Well, despite dating many ladies, he seems to have no intentions of turning any of them into his wife. However, he currently dates a mother-of-one health worker and could she be the one? Or could he be a gay man dodging off the marriage? Let us find out.
Dating History All Ended With Split
For Danny Cipriani, his relationships make more headlines than his gameplay. When it comes to his love life, he has a long history with women he called his girlfriend once. 
See Also: Gregg Jarrett Bio: His Family with Wife and Struggle That Almost Ended it All
Danny's publicized relationship dates back to 2007 when he was in a relationship with Cheeky Girl Monica. It has been reported that they began their relationship that year but could not last long as he cheated on her with glamor model Larissa Summers.
The former Melbourne Rebels player has had a list of girlfriends but among them, he accepts that his ex-girlfriend Kellly from 2008 is the only one he has had something serious with. They were together for almost two years which is the longest Danny has ever been with any woman.
They split in 2010 but three years later in 2013 they rekindled their romance. Back then they dated for eight months. They were serious and it almost seemed like Danny would turn Kelly into his wife but things did not work out for the couple.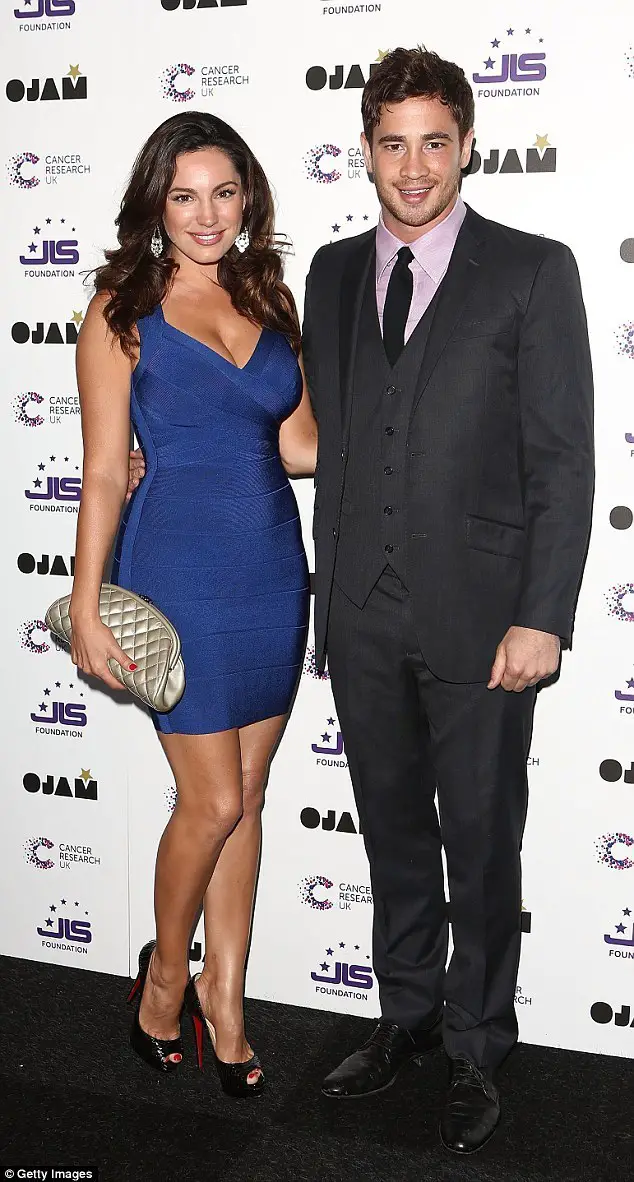 Danny Cipriani with former girlfriend Kelly back at an event in 2013. (Photo: dailymail.com.uk)
They split the very same year while Kelly claimed that Danny cheated on her. Prior to rekindling the romance with Kelly, he was involved with Katie Price. They dated back in 2011 but had a nasty end of their relationship.
Later in 2013, Kristy revealed all about the nasty break up as she caught Danny in bed with another woman. The very same year, he was also involved with Lara Bingle, the Australian model.
While in the relationship with Lara, she thought she was the one for Danny finally being his partner for life but her dreams were crushed as Danny lost interest on her and dumped her when she least expected it. 
Don't Miss: Jon Rahm's Wife To Be? Meet Smoking Hot Girlfriend Of Pro Golfer
Well, he sure is king of breaking hearts who is constantly attracted to women and cannot tame his desires. Later in 2015, he was reported to be in a relationship with TV presenter Kristy Gallacher, which was speculated to start during the summer of 2015.
During the course of their dating, the couple was only pictured together once in London when they attended the ATP World Tennis Finals together in November that year.
However, after their romance which lasted six months, the couple drifted away. Despite knowing each other since 2008, their relationship could not prosper as Danny felt uncomfortable for the 12 years of an age gap that they shared and Kristy was a mother to two of her children.
Well, ending the relationship and finding a new partner is not much of a big deal for Danny which is why his love life makes more noise in the media than his rugby career.
New Found Romance - Possible Wife? Or Just A Gay Man?
After a series of the failed relationships, it seems that Danny has finally found someone whom he is ready to turn into his wife. Away from the hustle of the media, Danny has found a mental health manager, Hope Stubbing, who is also a budding film producer.
Hope is also a mother of one but lives away from the radar of the media. The couple remained low-key until now since their first encounter in November 2017. Danny met Hope through Instagram and instantly DMed her after seeing her saucy snaps on Insta.
Their relationship was only confirmed after Danny was spotted with another woman leaving a London nightclub to which Hope responded revealing their dating status. But she denied revealing more details relating their love life.
They seemed to have been together for a while and Hope could also be his possible wife but Danny might have messed it up when being spotted with another woman.
You May Also Like: William deVry Impeccable Girlfriend Love! Getting Married, Wife-To-Be Soon?
Seems like Danny is not much interested in giving the title of being his wife to any woman just yet. Previously in an interview, he revealed his interests saying,
"I think everyone has got their own individual wants. Some want children and marriage, some don't. I may be one or the other. I don't know." 
Well, he seems to be adamant when it comes to relationships while keeping his fans guessing if he is a gay.