Danny Huston has had a list of partners in the past...was previously married to wife...in 2019, he is dating actress...the actor's net worth as of now amounts to...family info, height & more...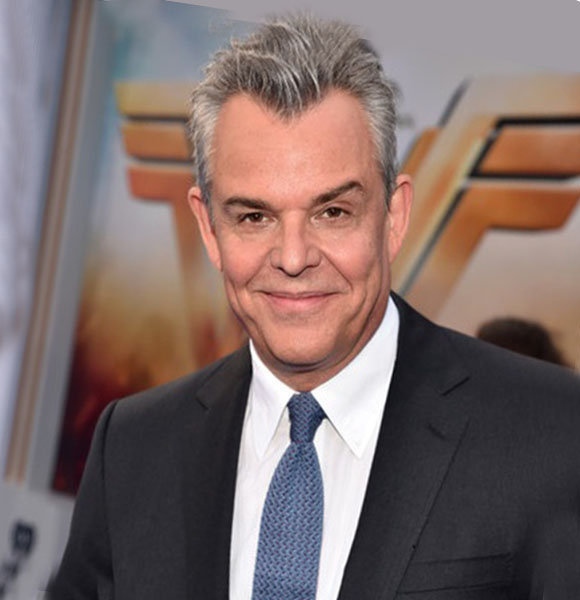 In a world where celebrity dating gossips spread like wildfire, Danny Huston's relationship history has always been a topic of fascination among his well-wishers.
The actor-director was married twice in the past and had quite a few partners too, but none of them lasted enough to make an impact in his life.
But, with a new love at his disposal, Danny could be on the way to have a secure home and family.
Actress Girlfriend Now
As of now, Danny is dating an English actress named Rosie Fellner, who is 41 years old. Apart from a blooming romance, the couple also shares a daughter. However, the duo has decided to keep the details of their baby to themselves.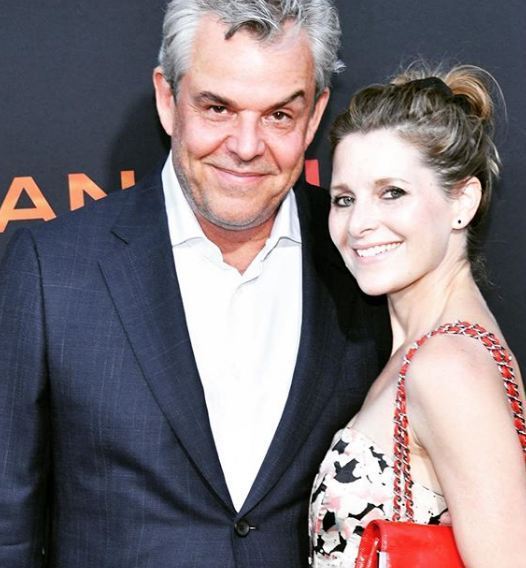 Danny Huston and girlfriend Rosie Fellner at the premiere of Angel Has Fallen in August 2019 (Photo: Rosie Fellner's Instagram)
Despite their secrecy, the adorable duo is often seen together in public and social events. Last time, they were spotted attending the premiere of the movie 'Angel Has Fallen' on 20 August 2019.
Although Danny and girlfriend Rosie are yet to get married or even engaged, a wedding could be soon on the cards.
Dating History, Ex-Wives
During his prime years, Danny had a few affairs.
He first married Virginia Madsen in 1989 but got divorced in 1992. The former couple had a closed relationship and kept all the details private.
After the divorce, it took Danny ten years to start dating again. The actor eventually met English model Katie Jane Evans at a party in early 2002. Always in a hurry, the Robin Hood star got married to her only after dating for two months.
Suicidal Tendencies:- Stevie Ryan Dead At 33! Commits Suicide Just a Week After Talking Depression Over Grandfather's Death
The husband-wife duo later welcomed a daughter named Stella in 2002. Sadly, the marriage collapsed as there were allegations of Katie being addicted to drugs and alcohol.
Additionally, Katie reportedly did not like her husband traveling so much and leaving her alone with the baby. So, Katie filed for a divorce in 2007, shocking all her friends and family.
An even bigger shock struck everyone when Katie committed suicide by throwing herself from a rooftop in California, a year later. She reportedly called 911 mentioning she overdosed but jumped before help could reach her.
It took Danny four years to overcome the tragedy after which he started his dating Magic City co-star Olga Kurylenko in 2012. Sadly, the relationship only lasted about a year.
Amidst his multiple partners, New York socialite Anastasia Lenglet was also in the list. The lovers have a son named Balthazar, born in 2016. After their separation in June 2018,  Anastasia filed for child support from him. However, the court's verdict is not made public.
Bio: Parents And Siblings
Danny Huston was born as Daniel Sallis Huston on 14 May 1962 in Italy. His late father John Huston was a renowned director, while his mother Zoe Sallis was an actress. Danny also has two half-siblings from his father's side; Anjelica Huston and Tony Huston.
More about Danny's Sister:- Anjelica Huston Husband, Net Worth, Relationship
About his physical measurements, Danny stands at the height of 6 feet and 2 inches (1.88m).
Career Info, Net Worth
Danny had the chance to intimately observe the world of directing as he often traveled with his father to movie sets. The trips eventually inspired Danny to become a director.
Danny went to investigate the intricacies of filmmaking at the London International Film School. After graduation, he went to LA to follow his dream and become a director like his father. 
After he moved to LA, the Magic City hitmaker made his directional debut with the 1988 comedy film, Mr. North. But unfortunately, the movie became a failure.
However, Danny did not give up as he directed another movie titled Becoming Colette. Sadly, it also ended up being a failure. The setback made Danny rethink his career choices. So, he took up acting to learn more about directing and help him achieve his dream of being a director. 
Eventually, he got a role in the movie Leaving Las Vegas, which became his acting debut in 1995. His career skyrocketed when he landed a leading role in the film, Ivans Xtc.
Following the success of the movie, he went on to play significant roles in the films, such as The Aviator, Children Of Men, and 21 Grams.
From his impressive career, Danny - age 57 - has already summoned a net worth of $3 million. With the actor landing roles in successful movies and TV shows like No One Left Behind, Yellowstone, Succession, and IO, his fortune could amplify in the future.