Danny Rose is a soccer player for Tottenham Hotspur...plays in the left-back role...no information regarding his girlfriend...has not been spotted dating anyone in recent times...has no wife...grew up in a family of four...has a brother named Mitchell...faced racism in multiple occasions...his age is...height and weight figures are...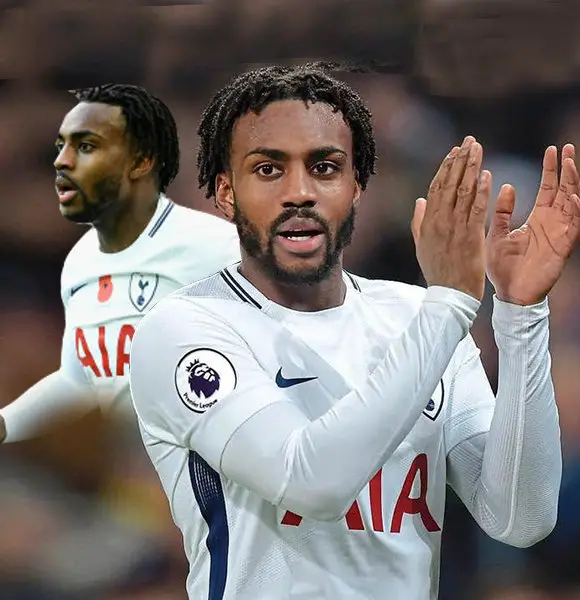 Danny Rose has been one of the most important players in the Tottenham Hotspur team. He was an integral part of Mauricio Pochettino's side that made it to the UEFA Champions League final in the 2018-2019 season.
Almost everyone that follows soccer has known Danny Rose for a while now. However, this knowledge is usually limited to his professional career and on-the-field stats, with his personal life always being a topic of speculation.
So, let's look at Danny's family and dating life in a bit more detail.
Is Danny Rose Dating Someone?
The information regarding Danny's dating life is almost non-existent, to be honest. Maybe Danny is an expert when it comes to keeping his private life private, or perhaps he doesn't have one for people to talk about.
Read About Another Soccer Player:- Jadon Sancho Contract, Salary, Transfer, FIFA 19 Stats
Either way, the Tottenham Hotspur player has rarely been spotted with anyone off the field that could be considered his girlfriend. And similar is the case when it comes to his relationship rumors as Danny has an almost-clean slate on that one, too.
The last time that the player was seen hanging out with a female companion was in June 2014. He was seen roaming the beaches in Barbados with a mystery blonde woman. The pair were having fun during Danny's time off from soccer.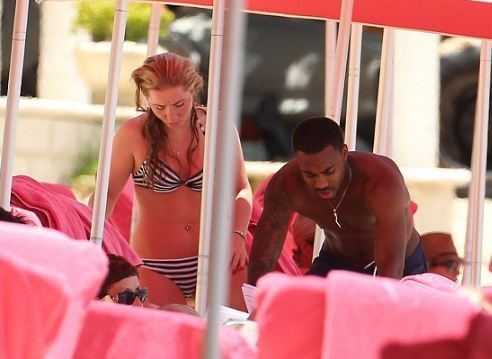 Danny Rose spotted with a mystery blonde woman at Barbados in June 2014 (Photo: Daily Mail)
However, nothing could be concluded from that solitary spotting years ago as they haven't been seen together again. In fact, Danny hasn't been seen with anyone else since 2014.
Considering all this information, or there a lack of, it can be speculated that the Spurs player is not involved with anyone right now. And, similar assumptions can be made in case of him having a wife.
Family Life
Danny Rose was born to Nigel Rose and Angela Rose. He also has a brother named Mitchell Rose.
However, despite his success now, Danny has had a life far from familial and personal troubles, not to mention difficulties with racism. He and his parents, especially his mother, have gone through constant racial abuses.
Other than that, he suffered a tragic loss in the family as his uncle committed suicide. And in another unfortunate accident, a gun was fired at his house, and his brother had a near escape.
Another Tottenham Hotspur Player:- Detail On Dele Alli's Dating Status, Girlfriend, Family, Religion
Now on to personal problems, which are rooted in his familial issues. He suffered from depression because of the matters mentioned above, and also because of his injury, which he sustained in January 2017. These all led to Danny getting diagnosed with depression and being on medication for months.
However, he has now recovered, both from his depression and his knee injury. And the player is living a healthy life with his family.
Interesting Facts About Danny Rose: Age, Height
Danny Rose was born on 2nd July 1990 in Doncaster, South Yorkshire, England.
He stands at 5 feet 6 inches (1.73 meters) and weighs around 163 lbs.
He plays in the left-back position for Tottenham Hotspur.
Danny is an England International and played in the 2018 World Cup.