Entertainment
Darlene Rodriguez Clung To Her Husband Even After Pleaded Guilty To Official Misconduct. Discover Their Married Life and Children
Love isn't only about sharing the good moments with your partner but staying beside them in their difficult times. In this regard, our story today is about a woman who has proved her love towards husband by standing with him in the darkest part of his life.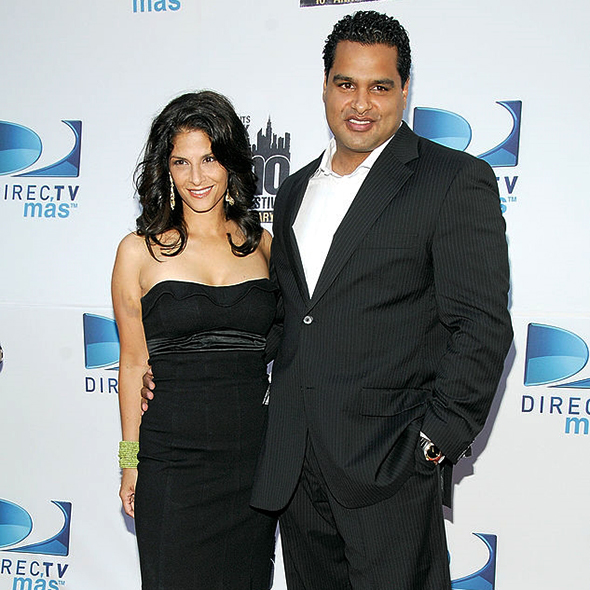 Quick Information
Net Worth

$2 Million (Estimated)

Lesbian

No

Body Measurements

31-25-33 Inches

Eye Color

Dark Brown

Hair Color

Black

Hair

Long

Weight

57 Kg

Height/ How Tall? 5'7" (1.70 m)
College

University of Miami

High School

Christopher Columbus High School Campus

Career

1992-present

Date of Birth Jun 16, 1970
Dating/Affair

No

Divorce/Split

Not Yet

Husband/Spouse

David Rodriguez

Relationship Status

Married

Daughter/s

2

Son/s

1

Ethnicity/Race

Puerto Ricans

Zodiac Sign

Cancer

Profession

Reporter

Nationality

American
Love isn't only about sharing the good moments with your partner but staying beside them in their difficult times. In this regard, our story today is about a woman who has proved her love towards husband by standing with him in the darkest part of his life.
If you couldn't guess, we are talking about NBC's co-anchor, Darlene Rodriguez.
Even when the world was against her husband and was outraged with him, Darlene stayed by his side. Darlene became the source of his strength and helped him overcome the phase.
Why Her Husband Pleaded Guilty?
In 2008, Darlene's husband, David got accused of using authority to have sexual contact with a seventeen-year girl. Later, David admitted that he used his influence and pleaded for the official misconduct.
Accused Of Rape:- Jelani Maraj Guilty For Sexual Assault - Allegedly Raped A Child Of Age 11
David was one of the officers, who arrested the girl's boyfriend on the charge of domestic violence. The girl claimed that David returned alone later and raped her.
Although David got alleged with a rape case, Darlene did not leave him alone. She stayed with David during the court procedures and came out with teary eyes. She showed complete trust and spoke rigidly outside the courthouse with media.
"I'm here to support my husband. I believe in him. I love him. He's innocent 100 percent."
Later, David was announced a culprit by a court; however, due to the plea Rodriguez was given a one-year conditional discharge and was ordered to stay away from the teen for five years. After being guilty, David resigned from New Rochelle as well.
Drew Criticism For Supporting Rapist Husband
Even in those times, Darlene stayed with him like a shadow. The couple faced all the difficulties together and coped with them. Darlene Rodriguez got severely criticized for supporting her husband both on and offline. Talking to Twitter in July 2012, a critic named Ross Decker said:-
"I've seen Darlene Rodriguez try to manipulate the news when her husband was arrested. Nothing new for #NBCfail."
Back in January 2011, another critic of hers dropped a rhetorical comment on Twitter asking:-
"Didn't Darlene Rodriguez's husband get busted for something last year? Sexual assault or something? He's a cop, right?"
One would think that such comments would coerce anyone into leaving their spouse, but not Darlene.
Married Life With Children & Husband - Divorce Out Of Question
In spite of all these setbacks, the couple is enjoying their married life. There is no sign that the couple will get a divorce soon.
No Imminent Threat Of Divorce:- Lisa Nicole Cloud Background: Cheating Husband, Married Life Shaken, Divorced?
Darlene and Rodriguez live in Croton-on-Hudson, and they have three children. Their oldest son and only daughter turned 19 and 16 respectively in February 2019. Meanwhile, the married duo's youngest child is in his early teens.
The couple is happily spending their life with their kids. She set an example of a supportive and loving wife.
Eleven years on, there's no sign that the Rodriguez family is still reeling from the rape scandal. As their children make plans for college, Darlene and her husband seem content with the fact that the debacle is now a thing of the past.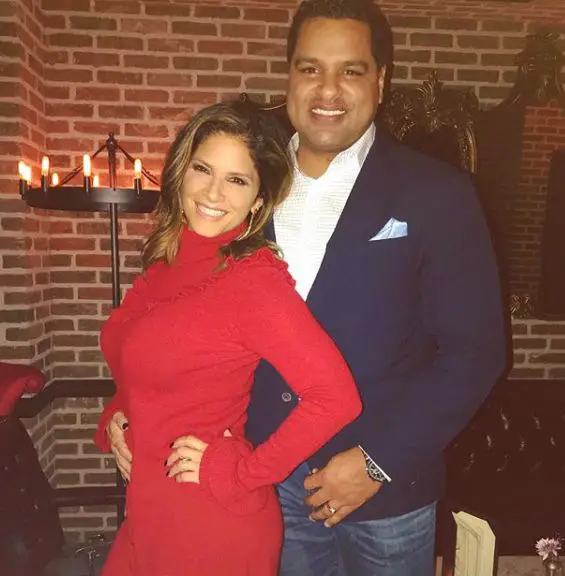 Darlene Rodriguez and her husband, David Rodriguez smile for a photo circa March 2019 (Photo:- Darlene Rodriguez's Instagram)
Interesting enough, the Rodriguez family still resides at their Westchester County estate they bought for a whopping $805 thousand in 2004, four years before the rape scandal that rocked their world. 
On Fake News & History
In an interview with Power 105.1's EmEz Darlene delved a bit deeper into her history and her struggles as an aspiring women News Reporter. She talked about her growing up in the Bronx and how she was inspired to be a Journalist at the age of 8 due to her mother's influence. 
"Well Its Funny because I grew up in the Bronx, as you said, I wanted to do this job since I was eight years old. My mother was just a news junkie, watched it, consumed it, every day, and I just admired the people that I saw, and I wanted to tell stories.
She also explained that her circumstances were challenging as a Puerto Rican and how following her dream was harder than she imagined it to be saying,
"Being that Puerto Rican girl from the Bronx It's not like I saw a lot of faces like mine in the news growing up. So it definitely took a lot of hustle, a lot of determination, a lot of people telling me 'it's not gonna work', 'you have a new york accent' 'it's not gonna work you don't have any experience, 'it's not gonna work you don't know anybody in this business and just having to tell yourself over and over again 'no no, it's gonna work.' "
She confessed to being a proud New Yorker and shared one of her experiences where the people of New York stood by each other and how the small communities who stick by each other to help each other and the ones in need are the real pride of New York.
She furthermore got into conversations about the current state and outlook of the News media and what she thinks of it right now as well as many other things.
Her Professional Life; Salary At NBC New York
"Mujeres Destacadas (Distinguished Women) Award" and "Latina Excellence" Award-winning journalist, Darlene Rodriguez is the co-anchor for NBC's Today in New York that airs every weekend from 4:30 to 7 a.m. Darlene has hosted various Emmy-winning broadcasts.
NBC Personality In Our Vault:- CNBC Karen Tso Age & Married Life - The Sworn Secret Finally Revealed!
She frequently serves as a news anchor for Weekend Today and Today Show. She has covered the tough stories including police shooting of Amadou Diallo, a crash of Flight 587 En route to the Dominican Republic and the Catholic Church's sex abuse scandal.
Similarly, she is the first reporter to break the news about the conflict between residents and the U.S Navy. Darlene is also active in charitable works. She gets associated with the Make-A-Wish Foundation and Cristian Rivera Fountain that works for the rare fatal brain tumor in children. Moreover, she also supports the American Heart Association of Westchester.
In exchange for her services, NBC New York reportedly pays Darlene a six-figure sum in salary.