Entertainment
Openly Gay Dave Rubin's Husband, Net Worth, Height & More Facts
Dave Rubin is a political thinker, comedian, and the host of The Rubin Report...is gay and came out as such in 2006...married his husband and longtime partner David Janet in September 2015...his major sources of earning are his YouTube channel and...his age is...he stands at a height of...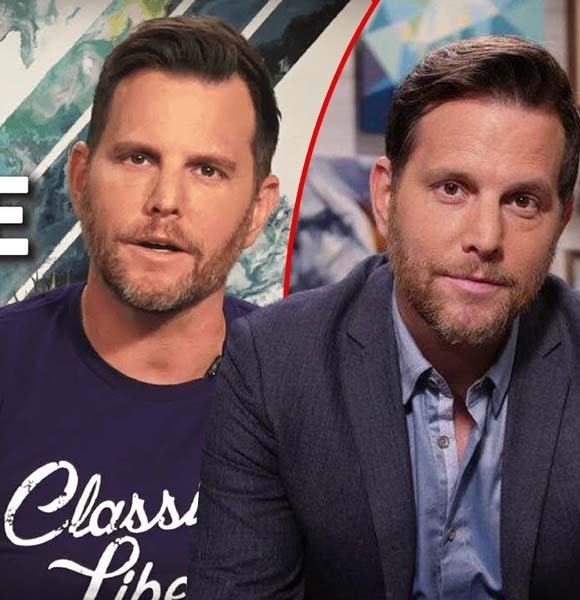 Dave Rubin is a comedian, political thinker, and the face of The Rubin Report - a political talk and news show on YouTube. He is associated with the Intellectual Dark Web - a term coined by Eric Weinstein - denoting a group of people on the internet who are regarded as great intellectuals and influencers.
Before The Rubin Report, Dave was a member of The Young Turks, another internet-based liberal panel show. He is a free speech advocate and a staunch critic of the politically-correct left.
He has also worked with various other production houses such as Ora TV, RYOT in the past. He is associated with BlazeTV as of September 2019.
Dave Rubin's Personal Life: Husband And Marriage 
Dave met his husband, David Janet, on the 26th of June 2010. They got engaged during a Fleetwood Mac concert in Los Angeles in early December 2014.
Finally, the couple married on the 1st of September 2015 after the legalization of gay marriage.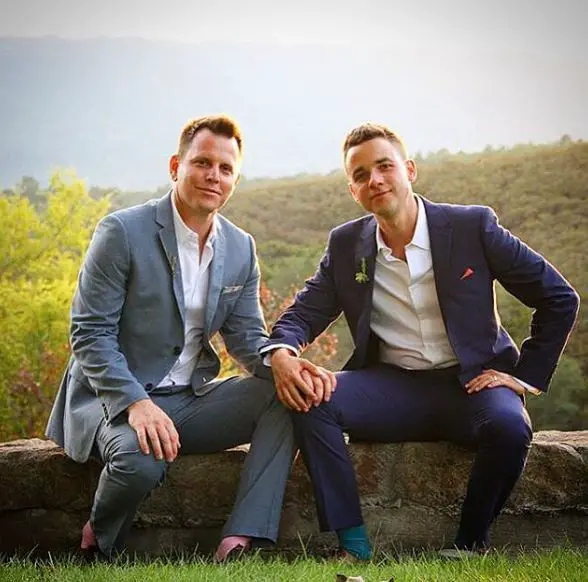 Dave Rubin with husband David Janet in September 2015 (Photo: David Janet's Instagram)
Dave and David have been together for almost five years now, and they even work together. David is the executive producer of The Rubin Report.
Coming Out As Gay
Dave Rubin came out as gay in 2006. He also strongly advocated for the legalization of gay marriage during his time with The Young Turks. Finally, gay marriage was made legal on the 26th of June 2015, long after he revealed his sexuality to the public.
Another Political Personality:- Roger Stone Wife, Children, Gay, Net Worth
He said the following expressing discontent for the duration he had to wait to get married during an interview with Playboy in September 2018:
I was progressive, I truly was. And because I couldn't marry the person I wanted to marry, it became disproportionately important for me.
Dave is still advocates for the equal treatment of LGBTQ people in the society.
Dave's Career
Dave Rubin is the host of one of the most popular political talk shows on the internet. His channel, The Rubin Report, has more than 1.1 million subscribers on YouTube.
His significant sources of income are his YouTube earnings. In addition to this, he also goes on tours all around the world with various other intellectuals.
The comedian is also about to become an author. His book, Don't Burn This Book: Thinking For Yourself in an Age of Unreason, comes out on the 28th of April 2020, and one can preorder it on Amazon for $17.67.
Another Comedian:- Bill Maher Wife, Married, Girlfriend, Gay
In addition to this, he also signed a deal with Glenn Beck's BlazeTV in September 2019 to safeguard his content from YouTube's conflicting content policies.
Interesting Facts: Age, Height
Dave was born on the 26th of June 1976 in Brooklyn, New York.
His full name is David Joshua Rubin.
He stands at the height of 6 feet (1.83 meters).
Dave describes himself as an agnostic or an atheist.
He is a libertarian and transitioned to become a classical liberal or libertarian from being a progressive person in the past. He was also said to be a conservative by The Wrap in September 2019.
He attended Syosset High School and then graduated from Binghamton University in Vestal, New York, with a Bachelor's degree in Political Science in 1998.