Entertainment
David Attenborough Age 92 Married life Ends In Tragedy plus Family & More Facts
David Attenborough, at the age 92, is the broadcaster at BBC. David is off to traveling to...but he also shared...decades of romance with his wife...he also shared...children with her making their family of...however, David lost his wife to...after...years of togetherness...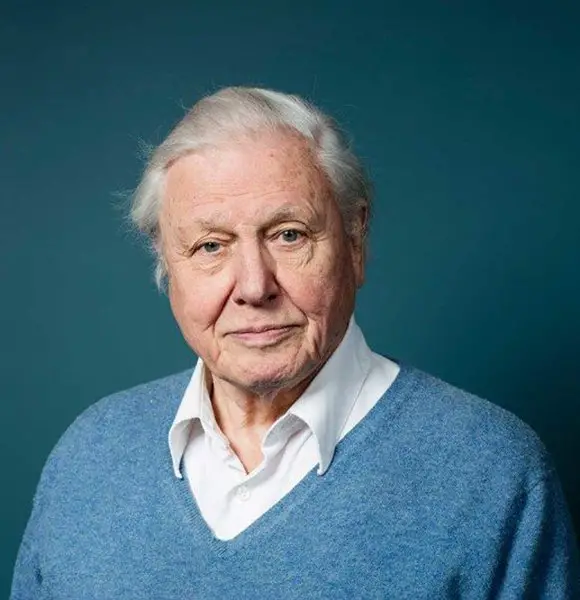 David Attenborough, who is best known for his nature documentaries, is Uk's one of the beloved broadcaster. While he has traveled six decades of his life to remotest corners of the world filming the works of nature for BBC, he thinks he missed out on watching his children grow despite being lucky enough to travel. 
He experienced all the colors of traveling but missed formative moments in his children's life. Adding to it, he even faced the tragic moment of losing his wife and his brother to death. 
However, despite the tragedy, he found his way back and traveling helped him cope with it.
Lost Wife To Death After Almost Five Decades Of Being Married
David Attenborough, who is the only person to win BAFTAs for programmes in Black and white, color, HD and 3D, was once married. While he was off to remote places shooting for his documentaries, he had someone back home whom he loved dearly.
See Also: Is Eilidh Barbour Secretly Married? Believed Single, She's Turning Heads
David was married to Jane Elizabeth Ebsworth Oriel, who was from Merthyr Tydfil. David and Jane met back at Cambridge University and sparked romance immediately. The couple shared some sort of connection which was complemented with their romance.
Their budding romance soon turned into commitments for life. David and Jane exchanged the wedding vows back in 1950 marking their decades of romance. They were pronounced husband and wife in a wedding ceremony held among their invited guests, family and close friends. 
The couple went strong with their romance and were even blessed with children. David and Jane shared two kids - one son and one daughter- making their blissful family of four.
They shred two kids named Susan and Robert who are at their age of 50's now. His daughter Susan is a primary school teacher while his son Robert is a senior lecturer in biological anthropology at an Australian university. 
Both of his kids are grown up now but he missed watching them grow up as had to travel back and forth for months for work. He hardly got any chance to see his son play football or his daughter learn to ride a bicycle.
While running for work, he missed out the formative part of their growing up. However, they still were a blissful and happy family until David's wife Jane suffered from brain hemorrhage sending her to come. 
Don't Miss: Stephen Nolan Avoiding Potential 'Crazy' Partner, Does That Make Him Gay?
During that time, David was in New Zealand filming The Life Of Birds when she collapsed into a coma. However, David managed to make is way back just in time to be with her before they bid her goodbyes.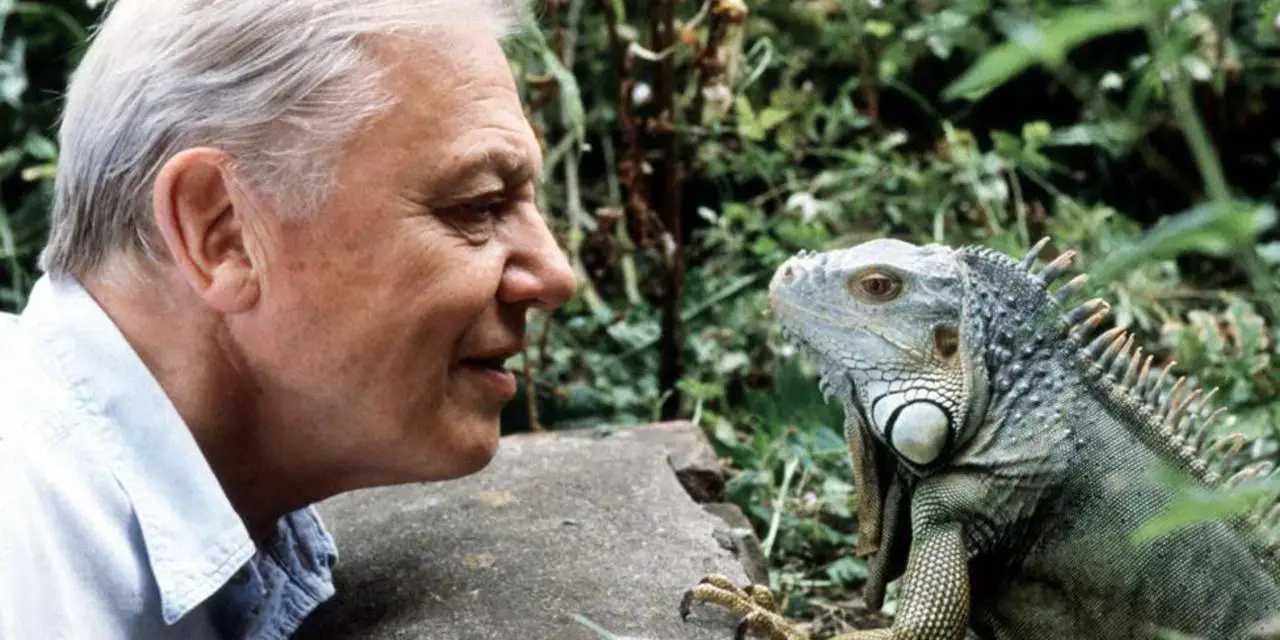 David Attenborough on one of his documentaries. (Photo: bbc.com)
According to facts, their married life ended after Jane's death marking their 47 years of togetherness. Jane died in 1997 and even after two decades, David still remembers her and lives in the house they shared.
After losing his wife to death, David threw himself into work and traveling which helped him cope with the loss.
On the other hand, his wife was not the only person he lost, David even lost his brother to death. David's elder brother, the Oscar-winning actor and director Richard Attenborough, passed away at the age of 90 in 2014.
You may also like: Dylan Michael Douglas Gorgeous Prom Date; Proud Parents & Hefty Net Worth
He also lost his younger brother named John in 2012, who passed away aged 84.