Entertainment
David Faustino, Actor With Beautiful Girlfrien/Partner Gets Hurt Over Ex-Wife
Seeing your ex prosper in life could be a disturbing experience for any man...The same was the case with American actor, David Faustino- who even though is dating a beautiful girl- got hurt when his former partner informed him of her dating life...But, David has now moved on from the past and is happy to share his life and child with his girlfriend of years...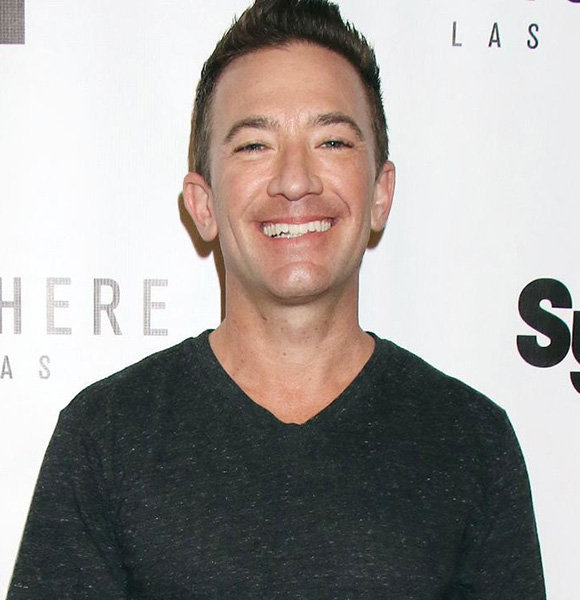 Seeing your ex-wife prosper in life relationship-wise could be a disturbing experience for any man, who is single. But, it became quite obnoxious when American actor, David Faustino- even though is dating a beautiful lady- admitted being hurt when his former partner informed him of her dating life. 
Nevertheless, going through the raising eyebrows, David moved on from the past. He is now happy to share his life and child with his girlfriend-turned-partner of years. Together, the three make an adorable family.
Daughter With Girlfriend Of Years
David might be one of the luckiest guys on earth as he has been blessed with everything he could ever ask for. 
Take A Look At:- Jon Batiste Girlfriend, Is He Married Amid Gay Rumors? Answer's Here
The actor maintains a loving relationship with his girlfriend, Lindsay Bronson, who has been together with him for years now. Although the couple has not revealed how or when they initiated their romance, they are believed to have been together for some years as of 2019.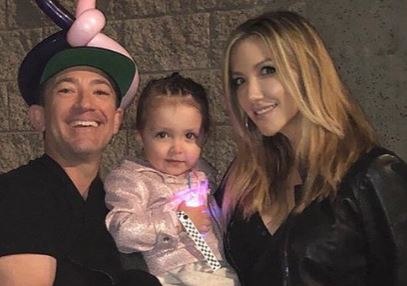 David Faustino with his girlfriend, Lindsay Bronson, and their daughter at the Hidden Hills, California on 2 October 2018 (David Faustino's Instagram)
Despite being yet to tie the wedding knots, the duo has already built a beautiful family. They are parents to their adorable baby daughter, Ava Marie Faustino. Ava, who was born through normal delivery, had the weight of six pounds and nine ounces at the time of her birth, i.e. on 13 November 2015. 
You May Also Find Interesting:- Hailie Jade, Daughter Of Eminem Has A Boyfriend, Who Is She Dating?
With their child growing swiftly, the couple could be taking a forward step in their relationship any time soon. But, David and his girlfriend have not revealed their plans for a wedding. Meanwhile, the fact that David is a divorced man implies that he may be not much psyched for a second wedding. 
The Married With Children star was previously married to American actress-producer, Andrea Faustino (maiden name: Elmer). David and his former wife had tied the knot on 24 January 2004 in an intimate ceremony held at the Little White Wedding Chapel located in Las Vegas. 
The couple remained together for three years during which they parented no children. In February 2007, David filed for divorce citing irreconcilable differences. Their divorce was finalized in December 2007. 
David Faustino Hurt By Ex-Wife's Engagement! 
When it seemed like everything between David and his ex-wife was over after a divorce, a piece of news shocked all the people. It came to the light that David was bothered when his ex-wife called him in September 2010 and notified him of her engagement. 
David even mentioned that he got a "little fuc*ed up" after knowing his former life partner moved on in her life. Nevertheless, the pain didn't last long as he had his girlfriend Lindsay by his side. 
Well, David didn't have trouble only from his ex-wife. He is often considered a homophobic due to his remarks on gay people. He even didn't get invited to the wedding of co-actress, Amanda Bearse and her lesbian partner as the actress feared he would find the ceremony funny and would laugh at her partner.
More About David Faustino: Siblings, Age, Height, And Net Worth
Siblings with actor Michael Faustino, both the brothers have achieved success in acting. Michael's elder sibling, David- even though short in height (5' 3" or 1.6 m) - compensates his tiny stature with his terrific performance skills.
For You:- Joseph Baena & Siblings, Who Are They? Bodybuilding Legend's Son Details 
To this day, David, aged 44, has starred in several movies and TV shows including The Legend of Korra, Star-ving, Married with Children, and more. He was rewarded well for his acting and currently proclaims a net worth of $3 million.