David Leitch did it all before making it big as an exciting film director. For years, he honed his filmmaking acumen as an ever-present figure in Hollywood -- first as a stuntman and then as an actor, producer, stunt coordinator, and second unit director.
A gentle breeze through his personal life shall reveal more including information about his love life!
Age, Height & Parents
Born on 7th February 1970, David grew up in Kohler, Wisconsin under the care of his loving parents: father Bryon & mother Zona. As for his lineage, he shares English, German, Dutch and Norwegian ancestry.
Now age 49, the director extraordinaire boasts 5 feet and 11 inches (1.8 m) in height.
Another Filmmaker:- Quentin Tarantino & Fiancee-Turned-Wife, Married In An Intimate Ceremony
Information as to how David developed an affinity for stunting is rare. But with his hand-to-hand combat specialty, it's easy to understand why.
Behind David's Net Worth - Movies & TV Shows
Active since 1995, the stuntman-turned-director recieved his earliest Hollywood credentials working as a stunt double for Brad Pitt, Matt Damon, and Jean Claude-Van Damme. Working alongside Matt, he and The Bourne Ultimatum crew even bagged a SAG.
As an actor, David starred in the 2009 film Confessions of an Action Star. He also served as the project's writer.
His foray into the world into directing wouldn't come until 2014 when he made his debut with John Wick. Fellow stuntman-turned-filmmaker, Chad Stahelski co-director the movie with him. The duo also operates the action design production company 87Eleven, founded in 1997.
More about Chad:- Chad Stahelski Wife, Partner, Net Worth
For John Wick's subsequent installments, David took in more of an executive-producing role. Elsewhere, he directed Atomic Blonde before earning praise for his work on Deadpool 2.
Combined the earnings, his movies have grossed over $1 billion worldwide. Even if the stuntman-turned-filmmaker received only a percent of the total revenue, his net worth should surpass the eight-figure mark by ease.
With more TV shows and films to come including much-hyped Fast & Furious Presents: Hobbs & Shaw, his net worth will surely reach great heights.
Married Man With Creative Wife
Married man David and his wife Kelly McCormick give the word "partners" a whole new meaning. The duo's partnership doesn't only limit to their married life but permeates beyond it.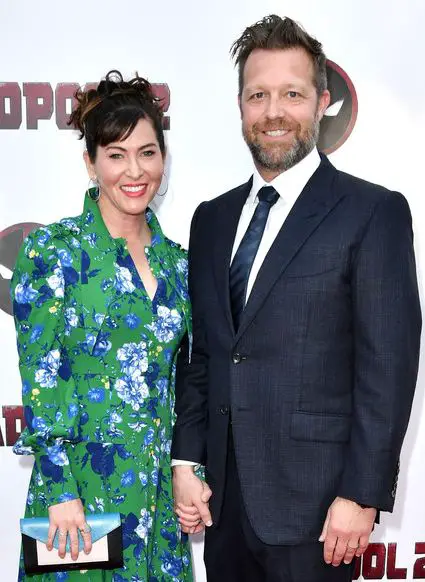 David Leitch with his wife Kelly McCormick attends Deadpool 2 screening in LA in 2018 (Photo:- etonline.com)
In many ways, his wife Kelly - a fellow filmmaker - is his creative half. Together, they have worked in blockbusters Atomic Blonde and Deadpool 2. With several projects still on the pipeline, their collaborative input should grow exponentially.
The husband-wife duo operates 87North Production. In April 2019, Universal Pictures signed a first-look production deal with them as well as their production company.
Discover:- Dean Fleischer-Camp Bio: From Divorce With Jenny Slate, Girlfriend Now To Net Worth
Beyond their career, David and Kelly remain private about their daily affairs. Their dating history and the status of their children evade public knowledge.