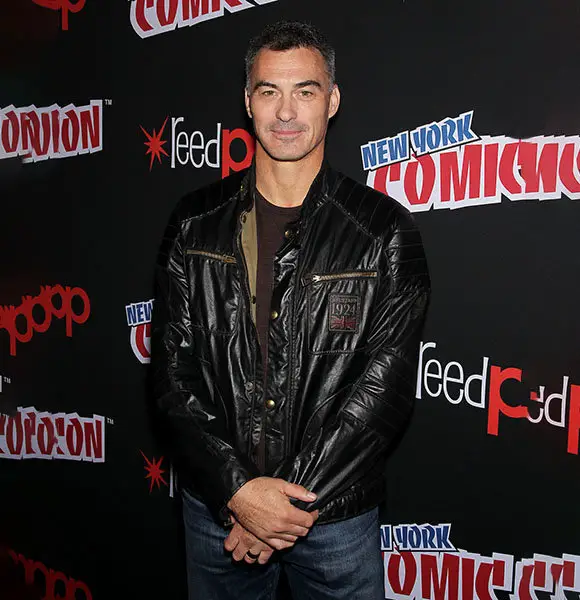 A Hollywood stuntman by trade, Chad Stahelski gets better recognized as the co-director of beloved film franchise John Wick.
Before earning his fame through directorial credentials, the stuntman-turned-filmmaker was famous for body-doubling late Brandon Lee as well as his works with actor Keanu Reeves.
Read along to learn more including information about his romantic life as well career journey!
Background Check - Age, Height & Instagram Following
Born on 20 September 1968, Chad holds American nationality. There's very little to no news about his family background - which includes immediate siblings and biological parents - as he maintains a low-key personal life.
Now age 50, the legendary stuntman stands at the towering height of 6 feet and 1 inch (1.85 m).
Stuntman In Our Vault:- Aden Stay, 40, Dating Farrah Abraham,26! Sheds Their Romance
Despite his popularity, Chad garners a modest following of little under 2 thousand people on Instagram.
Net Worth & Movies
With kickboxing background, the 50-year-old began working as a stuntman at the age of 24.
An instructor at the Inosanto Martial Arts Academy in California back then, Chad got thrust into the field after he doubled for his pupil Brandon Lee in the 1994 film, The Crow. A year before its release, Brandon succumbed to injuries sustained on the set.
From then on, his career trajectory only took him higher. A regular stunt double for actor Keanu Reeves, the marital artist-turned-director earned praise for his role in The Matrix franchise.
More Keanu Related Content:- Transgender Actress Jamie Clayton And Her Dating Affair With Actor Keanu Reeves Amid Of 'John Wick 2'
Pre-The Crow, Chad had worked in many martial art movies including Mission of Justice (1992) and Bloodsport III (1996).
Using his years of experience, he then delved into filmmaking. His debut 2014 film John Wick starring his work partner Keanu was an instant hit -- grossing over $88 million in earnings. The sequel too garnered substantial income.
In 2018, Chad announced more projects including a film adaptation of the comic book Kill or Be Killed and Sandman Slim as well as John Wick's highly anticipated third installment.
Considering everything -- the critically acclaimed should boast upward of eight-figure sum in net worth.
Married Life - Wife Or Partner?
Away from his career and into his love life: Chad doesn't come off as someone who's a married man -- or least, that what the fans believe.
Nevermind a wife, the revered stunt-master refrains from opening about his girlfriends or partners for that matter.
With Stuntman:- Irene Cara: Divorced Her Stuntman Husband in 1991, What About Her Married Life and Children? Where is She Now?
However, in a rare show of romantic life, Chad stunned the crowd in attendance in Los Angeles when he graced the 2017 premiere of John Wick 2 with rumored muse Heidi Moneymaker.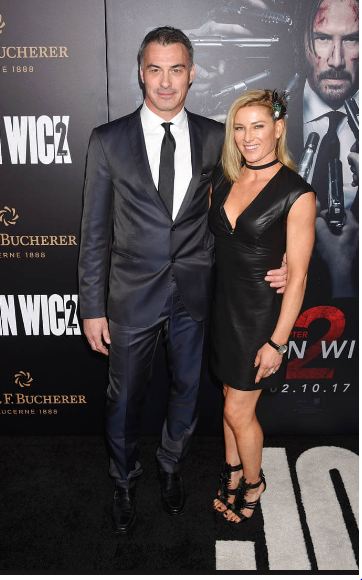 Chad Stahelski and date Heidi Moneymaker attend the premiere of John Wick 2 in Los Angeles in 2017 (Photo- laineygossip.com)
Not unexpected though, his alleged partner Heidi is an accomplished stuntwoman, best known for doubling actress Scarlet Johansson's Marvel character, Black Widow.