Entertainment
Who Is David Visentin Wife? Everyone Thinks He Married Co-Star, Is It True?
A realtor turned actor, David Visentin has not yet completely left his real estate background, as he is seen convincing people to purchase a new home, in his show Love It or List It.
Born in 1965, the Canadian actor, alongside his co-star Hilary Farr is one of the most loved and famous television partners out there. With their noteworthy charm and mannerisms in the show, the two have received a fair share of praise from their fans. However, with such an impeccable chemistry, are the two just colleagues or share something beyond that?
David, with a decade-long association with famous television networks, has successfully managed to build an attractive financial position for himself. However, this hasn't distracted by his personal values as he continues to remain a loving family guy.
Only On-Screen Chemistry Or Actually Married?
David and his Love It or List It co-star Hilary Farr has both come to recognition after their phenomenal on-screen chemistry.
In a show, where one is supposed to convince their guests to settle to a new home in opposition to the other trying to convince the guests to renovate their current residency, the two have brought a new definition to the word 'competition'.
Related: Television Host Genevieve Gorder's Married Life: Divorced Her Husband Because of Boyfriend?
In an interview with PEOPLE magazine in 2017, David talks about their competitive nature on-screen,
"How can competition be friendly? What we're very skilled at is getting over arguments."
The two stars complement each other in a perfect manner in their tv shows. Looking at their bond, it seems they have known each other since their childhood days. However, the two only met each other for the first time during the auditions of the show.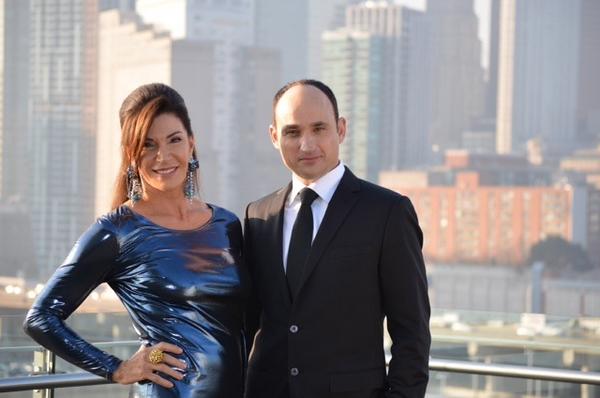 David Visentin poses with his co-anchor Hilary Farr. (Photo: starcasm)
Talking about their first meet experience in an interview with PopSugar in 2018, David mentions that her current onscreen partner doesn't even remember him auditioning back in 2008.
Recalling the audition process, the actor remembers exactly what the producers said to him.
"They called up and said, 'You're brilliant. We want you. We think you're going to make Hilary look good."'
This onscreen chemistry has continued ever since and has now lasted over a decade. Talking to People Magazine in 2017, Hilary expressed her views on why their chemistry works so well
"He makes me laugh. And that's pretty great."
Don't Miss: Get To Know A Little More About Hilary Farr; Has A Husband And A Married Life For Real?
This never-ending on-screen chemistry between the duo has thus led people to believe that they are actually married in real life as well.
However, this is far from the truth as they both have separate families of their own and are only colleagues with great friendship.
Family Guy David: Has Wife and Children
Despite his wonderful on-screen relationship with Hilary, David is totally committed to his wife off-screen. Married to his wife Krista Visentin, and a father to his son, David, who is definitely not gay, continues to enjoy life with his wife and son by his side.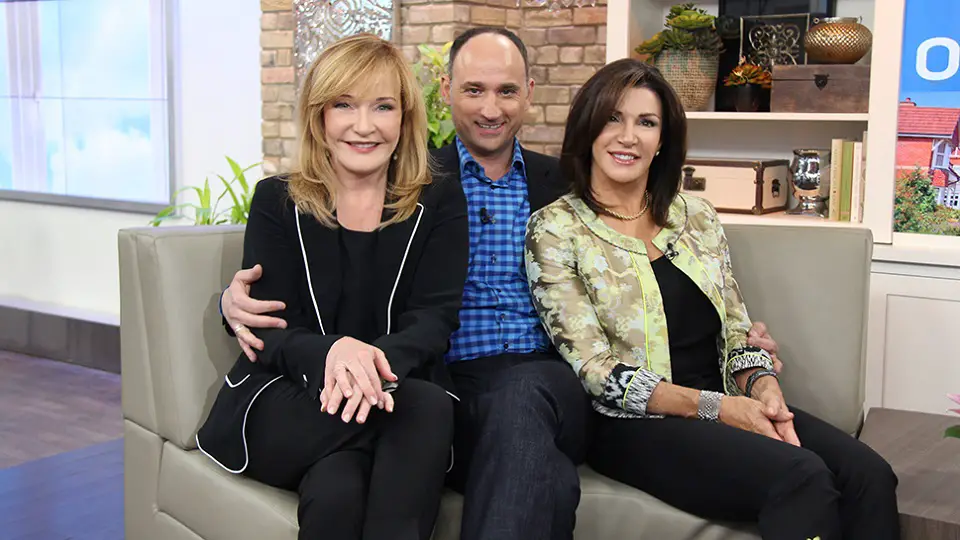 David Visentin with his wife (left) and co-star Hilary Farr. (Photo: articlebio)
A very secretive man, David has managed to keep his private life under closed roofs. However, going by his social media account, the actor seems to be a family guy sharing great bonds with all the members of his family.
An avid triathlete, David is really active on Twitter, where he updates his fans about his family, be it going to the movies with his brother, or going swimming with his sister.
You May Alo Like: Steve Hilton Of Fox News, The Next Revolution Show Host's Wife; Who Is She?
Coming from a real-estate background before hosting the famous tv show Love It or List It, David has managed to accumulate a net worth of $6 Million.
With balance in both his personal and professional life now established, the actor is in a hunt for more achievements in the coming days.