Entertainment
Dawnn Lewis Bio: Husband At Age 57 Of Movie Actress, Revealed?
Speaking about multi-talent, Dawnn Lewis easily makes it up to this list. A singer-songwriter and an incredibly talented actress, Dawn has won hearts in everything she has done.
Starting her career since a tender age and now currently at the age 57, the stunning actress has more to reveal about herself to her followers who are eager to learn about her life beyond the cameras.
Behind the cameras, the actress also weaved a married life once, which many might not be aware of.
The actress has been keeping her once-married story totally low-key keeping everything to herself!
Does Dawnn Lewis Have A Husband At Age 57?
It was from the show "A Different World", her performance as Jaleesa Vinson, made the stamp of a star in Hollywood. Ever since that one role, her name just got stronger down the industry.
Alongside, the actress has also showcased her talent in the movies "I'm Gonna Git U Sucka" and "Dreamgirls". Being one of the famous actors in the TV show industry, fame plus paparazzi came side by side to the famous actress.
More NBA Star Wedding: Harrison Barnes Shares Wedding Moments With Wife | Recent Contracts
No doubt how being a stunning talented lady, she did get quite a lot attention about her beauty and talent. But, beyond all the attention, Dawn Lewis found love in the NBA star player Jonny Newman.
The pair enjoyed their romantic endeavor for a long time and also made their relationship official after tying the knot and swapping vows in the presence of their small family.
Though they were successful enough to carry out their togetherness away from the public and the media, however maintaining their bonding was something they weren't successful at.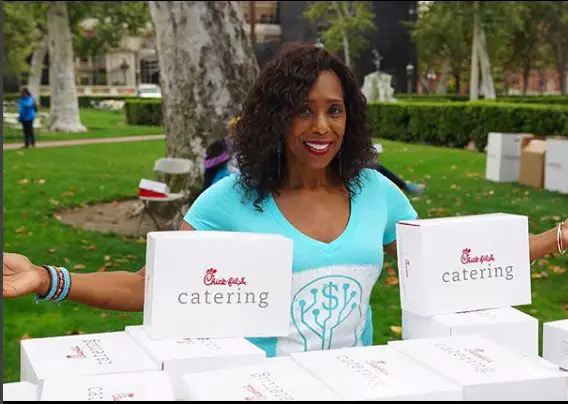 Dawnn Lewis strikes a pose at the A New Day Foundation conference (Photo: Dawnn Lewis's Instagram)
It was in 2010, that the dreamgirl star ended her relationship with her NBA husband Johnny and headed her own individual way.
More Crew From A Different World: Is Karen Malina White Married? Ex-Beau Already Has A Family - What About Her?
The star was very careful not to leak any personal information either about their tie or their split. So, not much is know about it now but, there aren't any hot news about another relationship ringing in Lewis's life currently.
At the age of 57, Dawnn is living without any partner and children. She chooses to spend all her time singing and acting.
Dawnn Lewis Bio: Parents, Movies, Net Worth!
Singer Dawn Lewis was born to her parent in Brooklyn on 13 August 1961. A Grammy Award Winner, Lewis has spurred her talent as a singer in her show "A Different World" where she co-wrote the theme song and later became a lead crew of the show.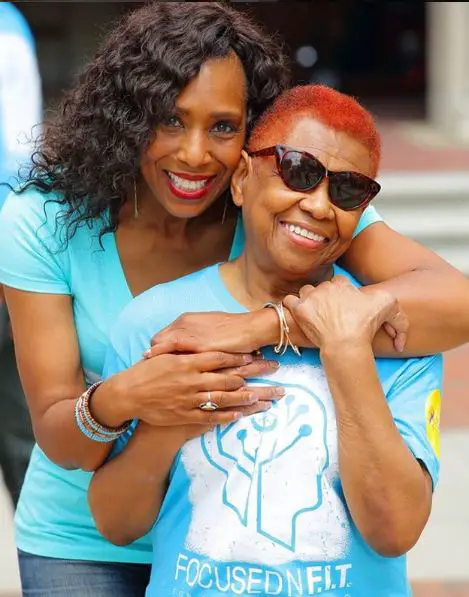 Lewis praises her mom for her endless support through her entire journey by sharing this picture in her Instagram (Photo: Dawnn Lewis's Instagram)
But her popularity is credited to all the TV shows that the actress has featured in from "Just Another Four Letter Word (1992)", "Hangin' with Mr. Cooper (1993)", "Major Crimes (2014) to "The Legend of Master Legend (2017)".
She is also well known for her movies "Dreamgirls (2006)", "Under Pressure (1996)", and "The Wood (1999)". Alongside she has also worked as a voice actor giving her contribution to many tv shows and Disney movies like "Big Hero 6", and DreamWorks "Home".
More Stars From Disney: Nick Jonas & Priyanka Chopra Unite Culture In Stunning Interracial Wedding
All these made her stand as a proud lady today who has a total net worth of $4 million.