Entertainment
Harrison Barnes Shares Wedding Moments With Wife | Recent Contracts
The NBA star Harrison Barnes knows what he wants in life and makes sure he gets it! After crossing the path with his girlfriend ....., the basketball star after ----years of dating together made her his wife. After a year of marriage, the couples have blissfully celebrated their togetherness!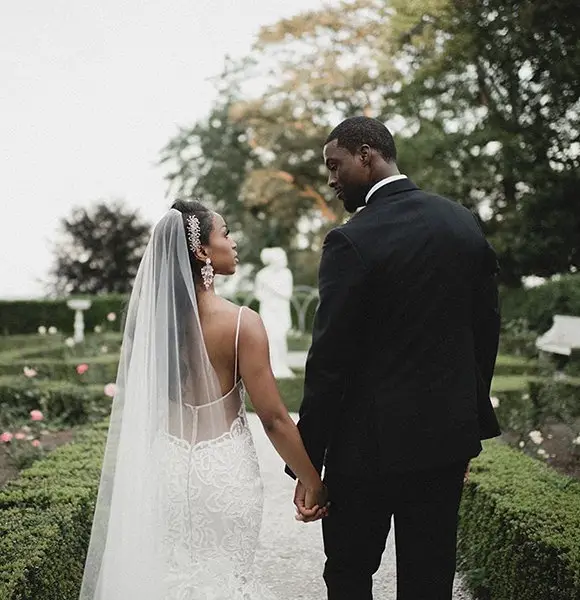 The NBA star Harrison Barnes knows what he wants in life and makes sure he gets it!
After knowing his love for Basketball, today, he stands as a proud Basketball star of the Dallas Mavericks. Accidentally meeting Brittany Johnson for the first time in college, Barnes just knew in an instance who he's going to tie the knot with.
Seven Years down the line, the duo now shares a happily wedded life after swapping their vows in front of their family and friends.
Harrison Barnes sure knows what he wants in life!
Harrison On Accidently Meeting His Wife While At College!
Harrison, and Brittany Barnes, then senior year college students who were out with their friends catching some meal on a normal summer day, ended up meeting each other in [B]Skis food-court on the Franklin Street, Chapel Hill.
The small incident later sprouted out into a love story between the two that only they knew at the moment.
Similar Stories: Jessica Shears Married In Secret & It's Official | Wedding Dress & Venue
It was Brittany who chose to share that part of their story to the SportsDay Style that made the pair fall accidentally in love. She said:
"We were sitting outside and I walked in to order and Harrison is walking out of the door, we stand there and stare at each other for a second with the glass in between us. I'm like waiting for him to open the door, right? And he's just staring. So I open the door and I'm like, chivalry must really be dead, right? And he's like, 'Oh, my bad. What's your name?' That's exactly what he said.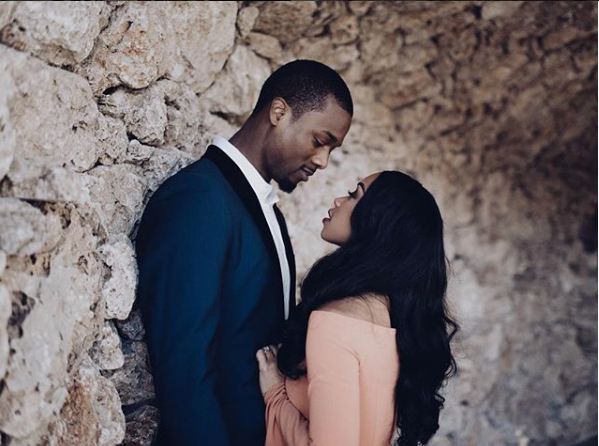 The unexpected love story in the most unexpected place (Brittany Barnes's Instagram)
Brittany further explained the awkward connection at that moment by saying:
"I said, 'Brittany.' And he said: 'My name's Harrison.' I said I knew because everybody knew who the basketball players were."
With that small coincident, Harrison hit the connection when he knew that he wanted Brittany more than anything, and like a hopeless romantic tossed his moves on impressing the girl who wasn't into Basketball players at that time.
Harrison worked up his Hollywood moves to get Brittany's number and carefully scouted out to find her favorite ice-cream flavor.
It wouldn't be unfair to say that the ice-cream helped to act as a catalyst to trigger some feeling inside Brittany who stood impressed watching the NBA player who was outside her house holding her favorite Java chip ice cream!
Mr. Basketball's undying spirit just changed the way how things were going. His ignore calls and texts soon started getting answered and leveled up to the pair making their relationship official in November 2012.
Harrison Makes Brittany His Wife Through An All-Star Wedding Ceremony!
The college romance soon turned into seven years of togetherness before Harrison bent his knees to Brit while vacationing in Rio Celeste in Costa Rica.
Her one "Yes", helped the couple to ring their wedding bells in 29th July 2017 at the Newport, R.I. The grandeur ceremony was celebrated at the Roseclidd, in a Gilded Age Mansion with the blue Atlantic ocean overlooking them.
The soon-to-be husband and wife exchanged their vows and kiss in front of their family and Harrison's famous NBA friends. The wedding guest included Harrison best bussy Stephen Curry and also included NBA and former UNC players Kyrie Irving, Klay Thompson, Kendall Marshall, John Henson, James Michael McAdoo, Shammond Williams, and Justin Watts.
Read More About NBA Stars: Jason Collins, Gay NBA Star & Boyfriend/ Partner Still In Love?
The wedded pair then got flooded with heaps of congratulations for their guest that helped make her marital start even more blissful. Brittany shares her wedding picture with the caption "sealed"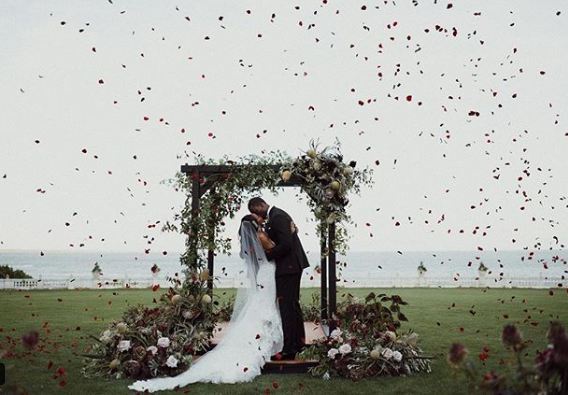 Harrison Barnes kisses his wife at their wedding (Brittany Barnes's Instagram)
Within a years time period, the couple now stands stronger than ever with more lovey-dovey moments to cross their paths.
Harrison who signed the four-year contract of $94 million with the Dallas Mavericks in 2016 has no doubt given his better half a lavish marital life, all thanks to the $16 million net worth that holds from his average salary of $23 million.
Discover More: Stephanie Beard, Boyfriend Dating Blissfully! Getting Married A Next Step?
But, the Dallas Mavericks leading scorer at the age of 26 doesn't have a problem balancing off his career and love life. With the never-ending support of his wife on his back, the duo has recently celebrated their one year anniversary.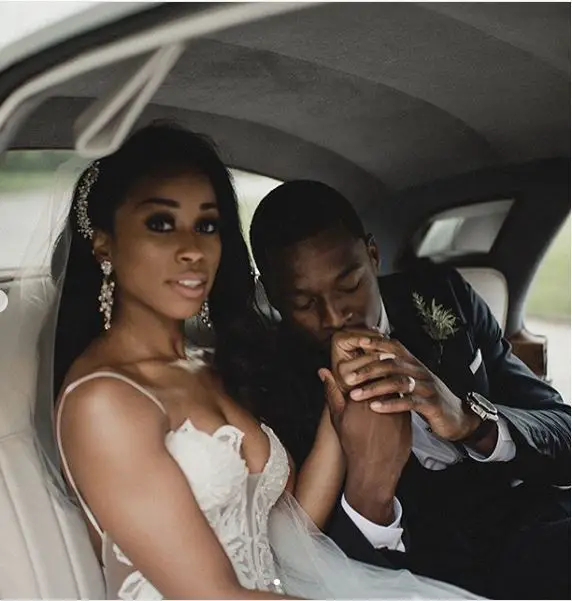 NBA star posts a lovely picture with his wife to wish her a happy anniversary! ( Harrison Barnes's Instagram)
The NBA player shared the aw-worthy picture with the caption:
"QUEEN! 1 year in already?! Hard to find the right combo of words but I'll try. You're the love of my life, I'm so thankful to be with you every day and I'm blessed that you push me to be a better person daily. I can't wait to continue to grow our marriage in the years to come. Love you Bee!! #Anniversary #1YearToForever "I am the vine; you are the branches. If you remain in me and I in you, you will bear much fruit; apart from me you can do nothing."

John 15:5 NIV
One thing is for sure, with such an undeniable connection between them, the married couple will have more glorious years ahead!