Dean Graziosi's exact net worth is still under....after the wedding, his soon to be wife will be sharing the responsibility....was only two years old, his parents divorced...there was a big probability that their wedding could have been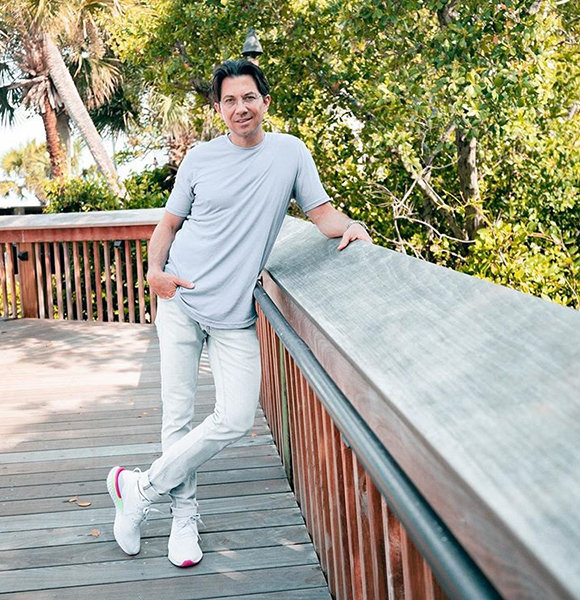 The author, speaker, investor, and entrepreneur is a multiple-time New York bestseller. Having a rough childhood in the past, he has overcome all the hardships and become a successful Investor of his time.
Personal Hardships 
Graziosi's success story is not like any other success story. He had to bear the responsibility of looking after his siblings after his parents were divorced. He was raised by his mother and grandmother until the age of 13. He moved in with his father shortly after. 
Graziosi was just 3 when his parents got divorced, resulting in financial instability in most of his childhood. Until he was the age of 19, he had moved from place to place about 20 times. This is also a reason for him wanting to be smart with his money. 
As a protege, by the age of 20, he had already cracked a real estate deal. He began to buy, fix and resell cars and used this money to invest in different areas further. This was the start of the entrepreneurial success of his career.
The experience and hardships dealt while growing up made him appreciate every penny he made, and he started putting each to good use. This 52-year-old does not have any degree in his hand as he couldn't continue his college degrees due to financial restrictions.
Italian Entrepreneur:- Gianluca Vacchi Age 51 New Girlfriend After Split With Wife, Who Is She?
A Success Story
The author had an early start to his success. After cracking his first real state deal, he went on to create training courses. After the success of his training courses, he released a book named "Totally Fulfilled" in 2006, which went on to be New York Times bestseller.
Little did he know he would have multiple of his books awarded this title. Alongside this venture, he created a production company for his Real Estate business for people to learn more about real estate. He provides this service for free. 
His motive was to provide every opportunity to the masses that he couldn't get while growing up. He is heavily invested in coaching young entrepreneurs or enthusiastic entrepreneurs. He also owns a company, namely; JBB enterprises, worldwide that have significantly impacted many lives. 
The speakers' "Knowledge Broker Blueprint" project is his most successful project where he teaches enthusiastic individuals all they need to know about real estate. 
Recently, the 56-year-old started working on a new project where he plans to impact more than a million people, exposing them to the self-education industry. He cares to speak about his experiences and the legacy that he has built so far on his podcast. And does it all humbly.
Personal Life Of A Millionaire
Apart from giving most of his time helping aspiring youths, he enjoys a marriage of 2 years with his beautiful wife Liza Graziosi and his three children. He welcomed his baby on March 25, 2020.
The scarcity of a family has lead the millionaire to value his family more, and he keeps them close. He recently made a post on the occasion of his wife's birthday. 
He said.
I want to talk about how lucky I am that you were born on this day. I found my best friend, my muse, my inspiration, my other half, and the part of my heart that was missing.
This father of three shares a good bond with his dad and has kept his father close to his family. He also balances a good bond with his mother. The investor, alongside education millions, has been enjoying his life with his family. 
What Is His Net Worth
With so many ventures up his sleeve, he has indeed made a generous amount of money. This investor has assets and a balance of about $43 million. 
His money is accumulated from his training sessions, production company, real estate investments, and a professional success coach.
Recommended Article:- Author Mitch Albom's Life Behind His Best-Selling Books: His Family And Career History
As of now, he has bought a luxury mansion in Paradise Valley, Phoenix, for a staggering price of 7 million. So, it seems the millionaire is doing very well for himself while selling success formulas that everyone craves in today's economy.