Deena Centofanti is a health reporter at Fox 2 news station based...is married to her husband..., who is currently at the age of... is in his 20s with a height...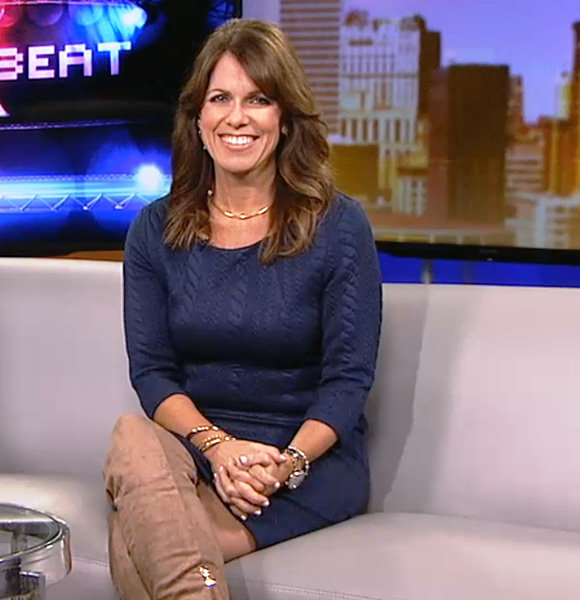 Deena Centofanti is a health reporter at Fox 2 news station based in Detroit. Throughout her journalism career, she has reported on several historically significant events.
In 1999, she covered Pope John Paul II's 30-hour visit to St. Louis and, in 1998, she was present in Washington DC during the impeachment of President Clinton.
Biography, Birthday, Parents, Ethnicity
Deena was born on 20th August 1968 in Ohio. Her mother was originally from Detroit whereas her grandfather was a long term employee in the prestigious General Motors.
She is the only daughter in the family. Nevertheless, she has a brother.
Since her last name resembles an Italian surname, there might be a probability that one of her parents come from Italian ancestry.
Career, Education
The American anchor had the interest to pursue her career in journalism ever since her teenage years. She was inspired to be an anchor after participating in a speech class she had taken during her schooling at Cincinnati-area high school.
After graduating from Ohio University with a degree in Broadcast Journalism, she started working immediately in the field of journalism by applying for an entry-level production assistant at WSYX-TV (ABC) in Columbus, Ohio.
Journalism Enthusiast:- Melissa Lee Is Still Single?, Secretly Dating Her Boyfriend or Married to a Mystery Husband?
Although the salary was insufficient to meet her several requirements as a struggling graduate, she held on to the job for the sake of experience. Her perseverance and struggle during her time at the network paid off; as in 1993, she secured her next first job in a different TV network as an anchor.
Partly due to her previous experience in the significant station, she got hired as a producer in the same TV station located in Steubenville, Ohio.
Deena Centofanti Marriage, Kids
Deena, who is currently at the age of 51, is married to her husband, Keith Stironek. He is the vice-president of FOX 2's creative services. The duo tied the knot in 1997.
Now, they share three children; son Casey and daughters Ellie and Mia. Her son Casey is in his 20s with a height taller than hers (5 feet and 6 inches, i.e., 1.6 meters).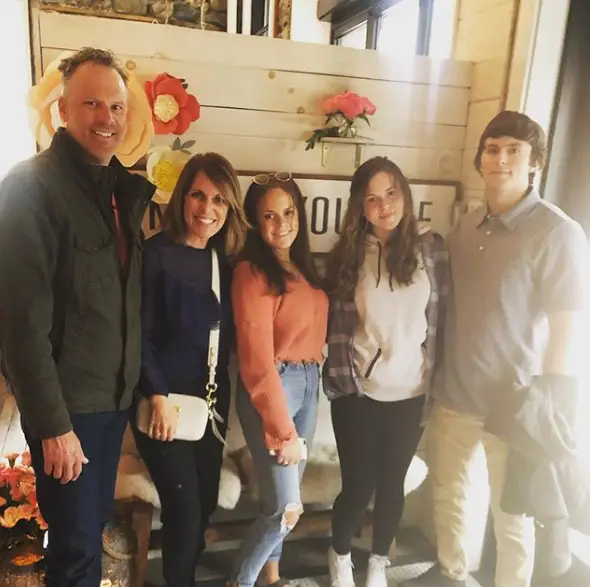 Deena Centofanti celebrates mothers day with her husband Keith Stironek, son Casey, and daughter Ellie and Mia in 2019 (Photo: Deena Centofanti's Instagram)
As of now, Deena, her husband, and their family have been spending quality time with one another. She also timely flaunts pictures of her children and husband in social media handles. So, the regular updates clarify that the marriage of Deena is miles away from divorce or any turmoil. 
Fox 2, Net Worth, Salary
In 1997, Deena got her breakthrough job at Fox 2 News network as a reporter and anchor.
Similar Fox News Anchor:- Alex Holley - The Fox 29 Host Is Way Past The Age To Be Dating Or Is Too Busy For A Boyfriend Or Married Life
She even interviewed notable celebrities like Snoop Dogg in her programs, but most importantly, she covered health-related issues and tips.
Since Deena's brother is hearing impaired and suffers from a movement disorder called cerebral palsy, she has provided her platform to tell stories of people struggling and suffering from several medical conditions.
The Detroit based anchor has come a long way economically too as she is paid with about more than $49,000 a year.