Entertainment
Demian Bichir Wife, Daughter, Family, Net Worth & More
Demian Bichir is an internationally successful actor...notable work...A Better Life...nominated for an Academy Awards for Best Actor...married to Canadian actress...wife was found dead...suicide by drowning...at the age of...two brothers...married to Lisset...split in 2003...daughter Gala...carries a net worth of...at the height of 5 feet 10 inches (1.78 meters)...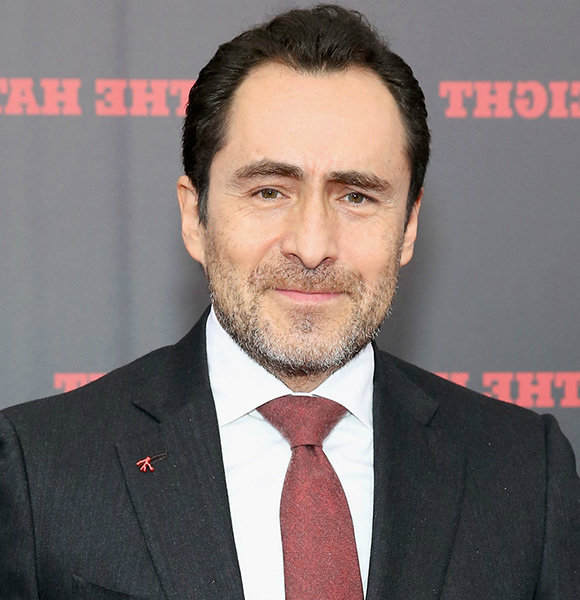 Demian Bichir is an internationally successful actor well known for his excellence in acting. His most notable work is A Better Life (2012), for which he was nominated for an Academy Awards for Best Actor.
Age & Family
Demian Bichir Najera was born on 1st August 1963 in Mexico City, Mexico. Coming from a very reputable family in Mexico, he was born to Maricruz Najera, an actress and Alejandro Bichir, a theatre director/actor.
Demian also has two brothers, Bruno Bichir and Odiseo Bichir, both of whom are successful actors. Demian and Bruno have even appeared together on FX's The Bridge.
Actress from The Bridge:- Emily Wickersham Husband, Divorce, Dating, Net Worth
Demian Bichir's Wife's Death
The Hateful Eight actor was married to Canadian actress and writer, Stefanie Sherk. The two had begun dating in 2010 and had tied the knot in 2011.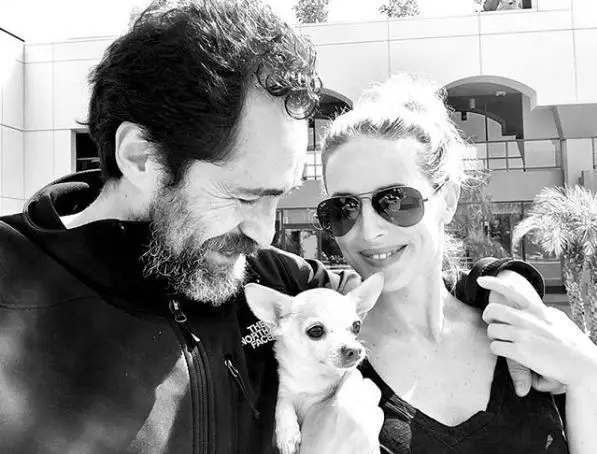 Demian Bichir with his wife Stefanie Sherk (Photo: Demian Bichir's Instagram)
Stefanie was also stepmom to Gala Bichir, Demian's daughter, from a romance in Spain. The actress was found dead in a pool on 20th April 2019. The cause of death was determined to be suicide by drowning.
Her death came as a shock to many, and Demian took to Instagram to announce the loss.
It has been the saddest and toughest time of our lives and we don't know how much time it will take for us to overcome this pain. It is our sincerest hope that our beautiful Stefanie, my angel and love of my life, will rest in eternal peace.
In his post, he also asked for time to mourn in peace.
Previous Relationships
Before Stefanie, the American-Mexican actor was married to Lisset, a Mexican actress. The two met during the filming of a soap opera and began going out.
After three years of dating, they got married on 28th July 2001. Regrettably, their marriage didn't last long and the couple split up in 2003. 
Besides his marriage, Damien was also romantically involved with an anonymous woman when he was shooting the film "Ivan's Dream" in 2011 in Spain; his daughter, Gala, is from this very romance. 
Career
Demian has had a very illustrious career. In the 40 plus years that he has been active, he has played in almost fifty movies and is still going strong.
Godzilla vs. Kong, the movie, set to release in 2020, has Demian as one of the main cast.
The Hateful Eight Actress:- Jennifer Jason Leigh Husband, Family, Net Worth
On top of being a successful movie star, Damien's presence on TV is also strong. Weeds (2005-2012), The Bridge (2013-2014), and Grand Hotel (2019) are all series that starred him and did exceptionally well. 
Net Worth
Damien has an estimated net worth of $10 million.
Interesting Facts​​​​
Demian Bichir stands at the height of 5 feet 10 inches (1.78 meters).

His name is taken from the Herman Hesse novel named Demian.

He is the second Mexican to be nominated for Best Actor in an Academy Awards.

Mexico's MTV Movie Awards has given out awards in the category "Best Bichir in a Movie" for the family's contribution to the Mexican film industry.