Jennifer Jason Leigh even worked together with her husband on his movie projects...was married to established director... they took a liking for one another and began dating for...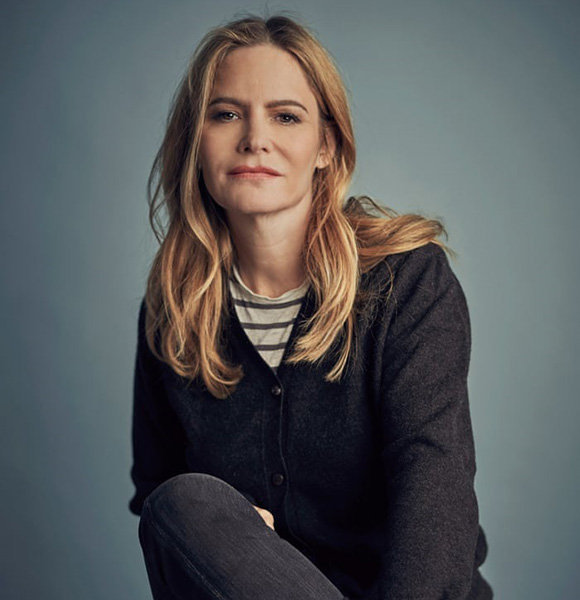 In life, things don't work out always as expected, especially in a relationship. Moreover, a million differences take hold of a relationship from progressing to new heights.
Actress Jennifer Jason Leigh too, found her marriage in the same position. On top of that, she ended up making the same decisions in her marriage that her parents were destined to. Let's find out why.
Husband, Divorce
Jeniffer was married to established director Noah Baumbach known for movies such as Frances Ha and Greenberg.
She first met Noah in 2001 while performing for the Broadway play titled Proof. The pair were introduced by her co-star and their mutual friend Josh Hamilton.
After the first meeting, they took a liking for one another and began dating. After dating for four years, the pair decided to step up their relationship and got married in 2005.
Throughout their relationship, the actress was more than her lover's emotional support. She even worked with her husband on his movie projects like Margot At The Wedding and Greenberg.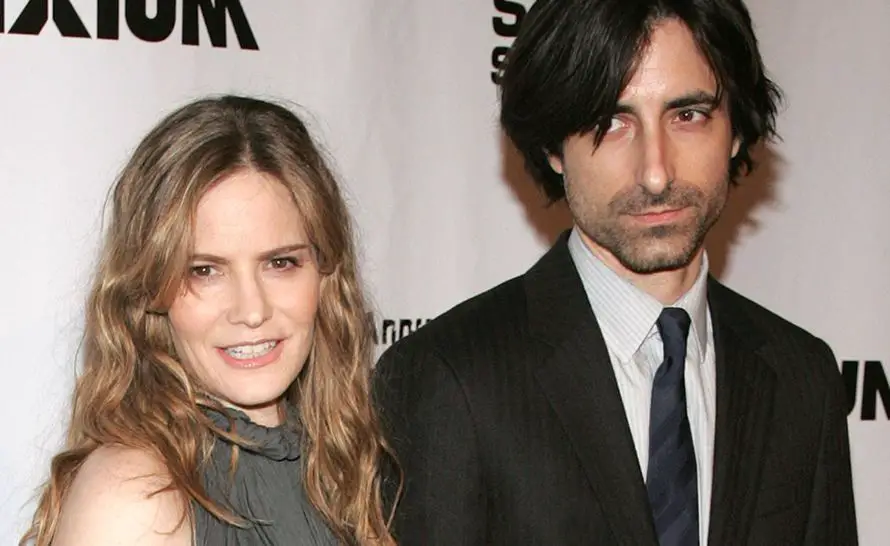 Jennifer Jason and husband Noah Baumbach (Photo: today.com)
Moreover, the couple seemed to be going secure in their relationship as in 2005, her husband himself shared, quoting,
"I expect to be with [Leigh] for the rest of my life," 
For a few years, everything went on smoothly; moreover, in 2010, their son Rohmer was born. Unfortunately, that year, their relationship started to fall apart, and the two split their ways on 5th November. Likewise, she filed for divorce ten days later, but their divorce was finalized only in September 2013.
Interestingly, her ex-husband Noah reportedly went on to start a long term relationship with director Greta Gerwig in 2010. Interestingly, he had worked with the celeb in the movie, Greenberg.
Explore:- Kyle Richards' Net Worth In 2018, After New House Had Burglar Visit!
So, their split was subjected to rumors that Greta played a significant part in their divorce.
However, it was later clarified that even though Noah and Greta met during the year of his separation, their love for one another sparked only in 2013.
Although her former husband has moved on with his new lover, Jeniffer chooses to keep a secret profile on her dating status.
Age, Family
Jeniffer (height of 5 feet & 3 inches i.e.1.6 meters) celebrates her birthday on 5th February. Likewise, her birth year is 1962, which makes her 57 years old.
Raised in Los Angeles, California, the writer was raised by her mother, Barbara Turner, who worked as an actress and writer. Sadly, her father, Vic Morrow, also an actor, divorced her mother while she was only two years old.
So, deserted by her father at a very young age, she developed a strong antipathy towards her dad for years to come. She even changed her name to keep herself from being recognized in the spotlight as Vic's daughter.
The longterm resentment towards her dad was shockingly apparent when she remained equivocal after her father's death in 1982 from a helicopter crash.
Died In Car Crash :- Jessi Combs Accident Details, Death At Age 36
The actress shares the same set of parents with her sister Carrie Ann Morrow. The artist also has a stepsister named Mina Badie- from her mother's marriage to the director, Reza Badiyi. Interestingly, Mina appeared in her ex-husband's movie, Greenberg.
Net Worth & Movies
Relationships didn't suit well in Jeniffer's life, but she managed to excel economically. Today, she relishes a net worth of $ 5 million and resides in her house in California, which she bought in 1995 for $813 thousand.
Looking at the list of her prominent movies like The Hateful Eight and Annihilation, her net worth won't come as a surprise at all. Moreover, she is still involved in major projects such as shows like The Affair and her upcoming movie called The Awake.