Entertainment
Dennis Quaid Wife, Divorce, Dating, Children, Brother & More
Dennis Quaid is an American actor...found love once again in his mid-60s...engaged to Laura...Ph.D. student from the University of Texas...39-year age gap...married and divorced thrice...his first wife...began dating...son Jack Quaid with his second wife...Meg Ryan...brothers are also actors...at the height of 5 feet 11 ¼ inches (1.81 meters)...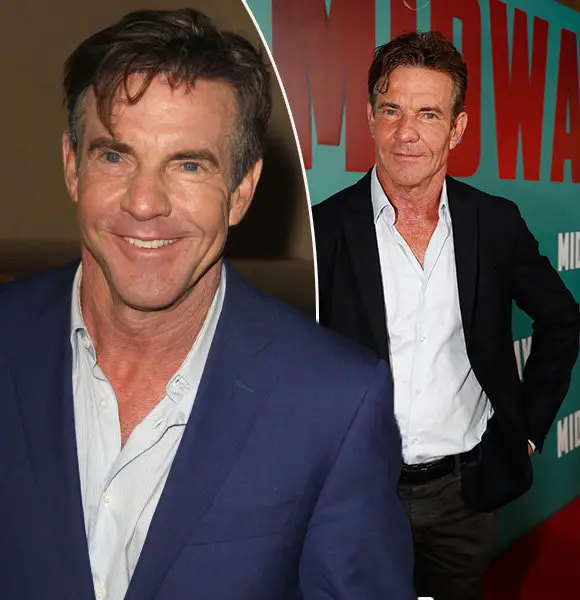 Dennis Quaid is an American actor who has had a successful career since the 70s. His performance hasn't waned much over the decades and is still loved by movie lovers all over the world.
Some of his most known movies are The Day After Tomorrow (2004), A Dog's Purpose (2017), Dragonheart (1996), and G.I. Joe: Rise of Cobra (2009).
Dennis Quaid's Fiancee
Dennis got engaged to Laura Savoie, a Ph.D. student from the University of Texas, in October of 2019. 
More About Laura Savoie:- Who Is Laura Savoie? Exclusive Details On Dennis Quaid's Fiancee
Dennis proposed to her during their vacation to Honolulu, Hawaii. In an interview with Extra, the Breaking Away star revealed that he had put a lot of effort into the proposal. In his own words:
I had the ring in my pocket… It has been kind of a month-and-a-half plan… I wanted it to be private. She was actually taking a selfie of us, and I put the ring in front and said, 'Will you marry me?' — and then she fell down
While the two have 39 years of an age gap between them, the issue doesn't seem to bother the couple at all.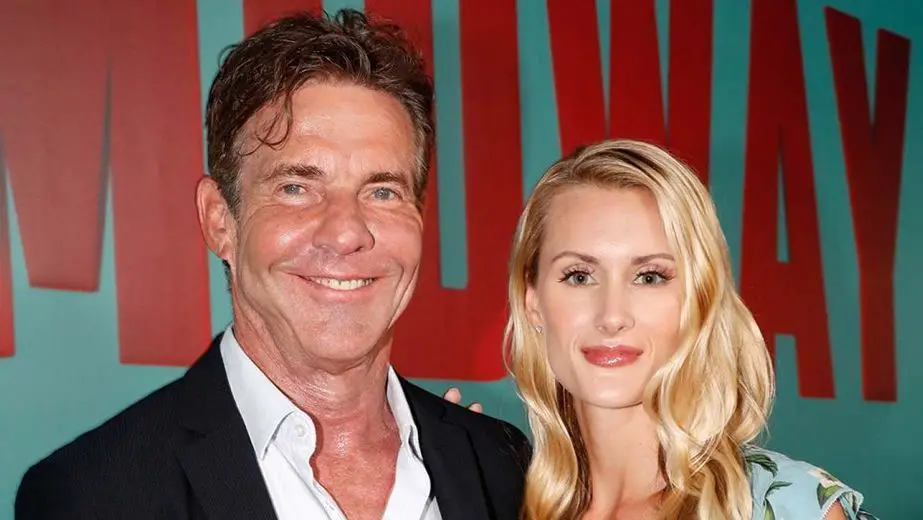 Dennis Quaid with his fiance Laura Savoie (Photo: Hollywoodreporter.com)
The Day After Tomorrow star, who found love once again in his mid-60s, has even confessed that this would be his last marriage.
Previous Relationships
The famous movie actor has been married and divorced thrice previously.
His first wife was P.J. Soles, whom he met on the set of Our Winning Season in 1978. The two actors seemed to hit a common note as both of them fell head over heels for each other in no time. The same year on 23rd November, they tied the knot. Unfortunately, their relationship ended after five years on 23rd August 1983.
Dennis spent the next few years as a bachelor until he met Meg Ryan in 1987. The two remained friends until they got on set together for D.O.A. (1988). During the filming period, the co-stars got romantically involved and began dating.
Three years later, in 1991, the pair got married and welcomed their son, Jack Quaid, a year later. The movie star couple remained together for a decade before parting ways in 2001. 
Celebrity Expecting Twins:- Jerramy Stevens Expecting Twins With Wife Hope Solo | What Is He Doing Now?
Dennis' last marriage was with real-estate agent Kimberly Buffington in 2004. The two had fraternal twins named Thomas Boone and Zoe Grace in 2007. While this marriage lasted very long (14 years), it ran its course in 2016, and their divorce was finalized in 2018.
Age & Family
Dennis William Quaid was born on 9th April 1954 in Houston, Texas, to a real estate agent, Juanita Bonniedale, and electrician William Ruby Quaid.
His older brother, Randy Quaid, alongside his half brother, Buddy John Quaid, are actors as well. 
 Interesting Facts
Dennis stands at the height of 5 feet 11 ¼ inches (1.81 meters).

He hasn't talked to his brother for more than two decades after a bad real estate deal in Montecito, California.