Entertainment
Who Is Laura Savoie? Exclusive Details On Dennis Quaid's Fiancee
Laura Savoie is engaged to Hollywood actor Dennis Quaid since...by offering her an engagement ring while the two were in the... they have been planning on a wedding date...considerable age gap between these newly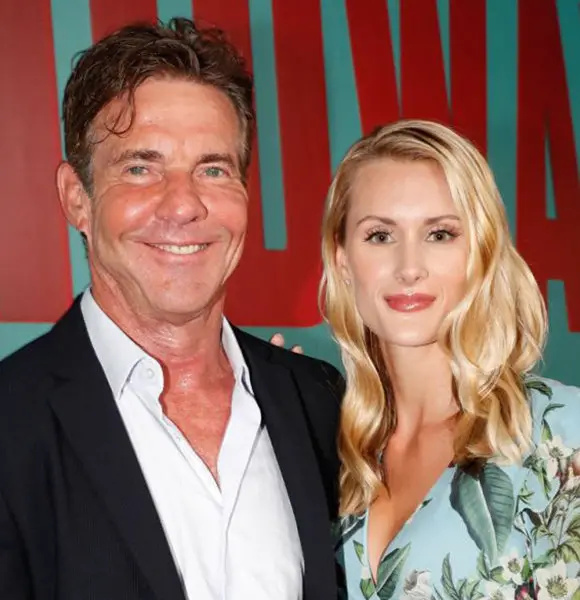 Another Commoner is on the way to join the Hollywood family!
Laura Savoie, a Ph.D. student from the University Of Texas, got engaged to actor Dennis Quaid in the third week of October 2019. She received the proposal when the two were on vacation in Honolulu, Hawaii, at the northernmost point of Oahu.
Her fiance Dennis had made the surprise proposal by offering her an engagement ring while the two were taking a selfie.
During an interview with Extra in October 2019, the actor claimed that he had planned the engagement for more than a month and a half before finally proposing. Moreover, he even held on to the ring for quite long, waiting for the auspicious day.
The couple had officially confirmed their dating affair back in June 2019 after first meeting each other at a business event.
Age Gap, Wedding Plans
There is a considerable age gap between the newly engaged Laura and Dennis. Dennis - who had his 65th birthday on 9 April 2019 - is 39 years older than his young fiancee.
Age Gap Does Not Matter in Healthy Relationship:- Fox News' Chairman and CEO Roger Ailes: Married Life, Wife, and Children
Well, such a scenario isn't a new thing in Hollywood, and Laura's fiance seemed to acknowledge this fact. During an interview with The Guardian in November 2019, the actor shared,
"I didn't go out looking for an age gap or someone really younger than me,You have no control over who you fall in love with. I don't fall in love easy. But I can't let what a few people think control all that. I've been married three times and this is the final one, I know it is. I feel like I have a real partner in life."
Although Dennis faced backlash and even satirical memes from fans, he seems unburdened by such comments.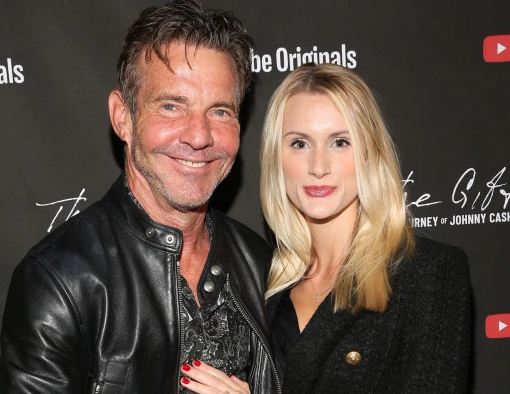 Laura Savoie with fiance Dennis Quaid at the YouTube Originals event in November 2019 (Photo: pagesix.com)
Further, Dennis shared his eagerness to marry Laura within 2019 with Entertainment Tonight. He mentioned,
"You've got a year, right?"And if you go past a year without getting married, then you're suspect. That's basic etiquette."
However, neither Laura nor her fiance has revealed a date for the wedding.
Their Past Relationships
Interestingly, Laura dated a well-known actor with a considerable age gap before as well. During her time at Pepperdine, Laura dated actor Jeremy Piven - known for his role in Entourage.
Likewise, Laura isn't the first partner for Dennis either as he was married to three different women previously. His first marriage was with actress P.J. Soles, with whom he remained married for five years before divorcing in August 1983.
Also, he was married to actress Meg Ryan for about a decade before splitting ways in 2001. Dennis' last failed relationship was with TV personality, Kimberly Buffington.
Although their marriage ended in 2018 after remaining together for 14 years, the pair share joint custody of their twin children: son Thomas Boone Quaid and daughter Zoe Grace Quaid.
Short Wiki Of Laura Savoie: Age, Education
Although Laura's birthday remains undisclosed, as per official records, her birth year is 1993. She is a very bright scholar with quite an impressive academic resume to herself.
Jill Belland Birthday :- Husband, Height, Net Worth
She graduated from Pepperdine University as a Valedictorian of her class with a 4.0 GPA. Moreover, she earned several scholarships, such as the Maxy Pope Alles Merit Scholarship and the Ernst & Young Outstanding Student Scholarship.
As of now, she's pursuing a Ph.D. in Philosophy from the University Of Texas.