Entertainment
'Design Inc.' Sarah Richarson: Honeymoon With Husband As Best Vacation, Past Divorce History?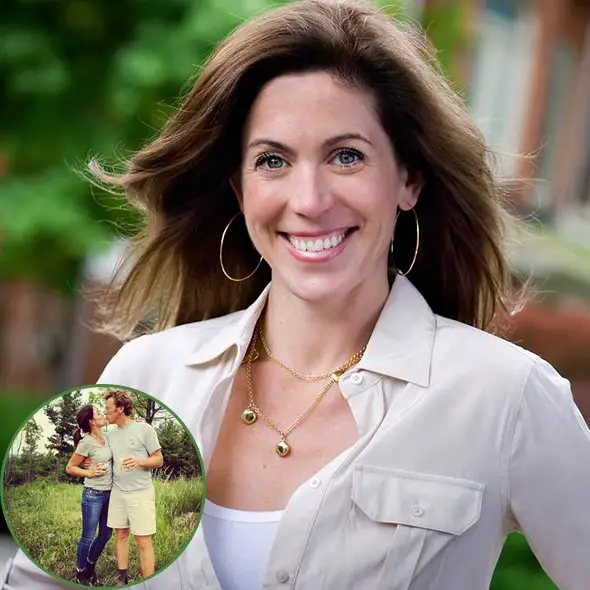 Life with a person you love is the best feeling one can ever experience, and also it feels great when you know you have someone you love by your side at all times. It's a dream to have a beautiful married life and children, but very few live such life. 
And interior designer Sarah Richardson is among few who have been living with a blissful married life with her husband and daughters. So let's dig in to know more about her wonderful life.
Sarah Richardson's Blissful Married Life:
Sarah Richardson got married to her business person husband, Alexander Younger in 2005. And soon on they welcomed their first daughter Robin in March 2006 and their second daughter Fiona was born on August 2008.
Even after being together for 12 years, they have much love for each other and love to spend time with each other.
During an interview on September 2013, Sarah revealed that the best vacation she had ever taken would be her honeymoon with Alexander and said,
"My honeymoon because it was so special and amazing, but I would say we love family vacations with our kids in Harbour Island, Bahamas – pink sand beaches and sand castles…"
Moreover, Sarah mention about her kids when asked about her favorite thing to do on a rainy day and said,
Bake with my kids.
Furthermore, Sarah mentioned her husband when asked about her guilty pleasure and shared,
Chardonnay and chocolate! Or cheese fondue, and a fire on a rainy day, with my husband.
Sarah answers in the interview speak volumes about her wonderful married life with husband and children. And she even shared a romantic picture with her husband Alexander through Instagram on July 8, 2016.
Sarah is a famous interior designer, who also hosts a couple of television series. Her husband, on the other hand, owns a digital marketing firm, Design Lab, who happens to manage his wife's website as well. Sarah and Alex along with their two daughters, Robin and Fiona live on Georgian Bay, Ontario.
Moreover, Sarah shared a picture through Instagram on June 24, 2016, where her daughters are enjoying their summer dipping inside the water.
Sarah and Alexander's long union and happy marriage of more than a decade suggest that there are least chances of divorce.
Career Highlights:
Sarah started her career as a prop stylist in 1994. But she considers her first job to be doing laundry when she was ten and shared the interesting story during an interview and said,
So my first job for a company that I worked for was, Club Monaco when I was 15 years old. But my job before that was when I was about 10 years old, I started doing the laundry at home and getting paid for it, and doing a little bit of ironing. And then my mom realized that I changed my clothes three times a day, and that she was just paying me to do my own laundry! So that ended. I'm really good at ironing men's dress shirts, I could teach a lesson on that.
Sarah owns her designing company called Sarah Richardson Design and has five hit television shows for HGTV, Canada Room Service, Design Inc., Sarah's Cottage (Sarah's House in the US), Sarah 101 and Real Potential.
Apart from her designing skills and her TV shows, she is also a writer. She has two books to her credit, Sarah Style (November 4, 2014), and At Home: Sarah Style (November 3, 2015). She also has a furniture line and her product line, is on the way.
Moreover, Sarah flaunted her "At Home: Sarah Style" collection through Instagram on July 1, 2016.
From designer, television show host, writer to a business woman, Sarah has proved to become an all-rounder. She reportedly has a net worth of $8 million and her bank balance is still growing.
Sarah's Short Bio:
Sarah Richardson was born on October 22, 1971, in Toronto, Ontario. Sarah attended Havergal College in Toronto. She graduated from the University of West Ontario with a BA degree in Visual Arts. She is a designer and a television personality. She is currently involved in her designing business with her partner Tommy Smythe.
Along with Sarah business person like Sara Blakely and Levi Roots are inspiring youngsters to believe in their dreams and pursue it as who knows they may set the new success records!