Entertainment
Devan Key Age 20 Single While Brother Takes Interestingly Cute Oath Towards Girlfriend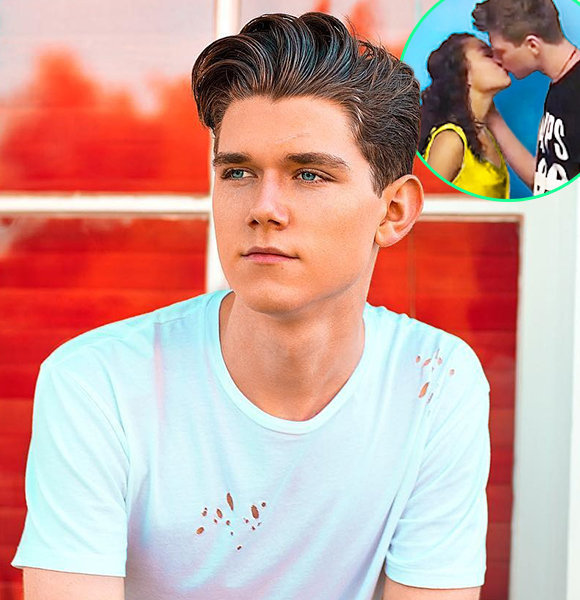 Instagram star Devan Key was previously known as the brother of the talented magician Collins Key.
In the last couple of years, he has made his own identity as a promising YouTube celebrity. He occasionally features on his elder brother's YouTube channel and is famous for his good looks and sense of humor. 
Also an actor, Devan played a small part in one of the episodes of television series Girl Meets World. He has also played one of the lead roles in the 2018 movie A Horse From Heaven. 
Dating Life: Committed Or Single
The actor Devan has not flaunted much about his relationship in the eyes of the media. However, the Key brothers have released some videos which were related towards their dating life.  
You May Find Interesting:- Michael Carbonaro, Gay Magician Reveals Husband; Married Life Furtive Yet Serene
On 29 January 2015, the brothers released a video through Collins' YouTube account named Collins Key in which the siblings asked several relationships related questions. First Devan asked his elder brother if he has ever been in a relationship to which Collins replied whether Devan had a girlfriend.
The younger Key went on to ask his brother as to why he was interested in Devan's personal life. Then the magician questioned his young sibling about his first kiss.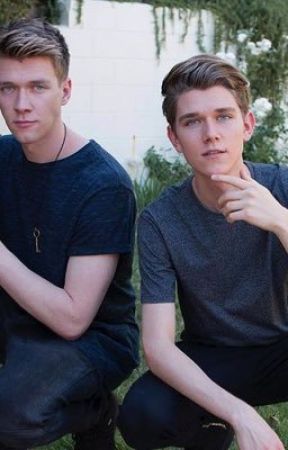 Devan and brother Collins Key pose for a picture in 2016 (Photo: Wattpad.com)
However, they didn't reveal any answers as they were playing a game where they could only pose questions and if one of them happen to say a statement, he will lose. 
See Also:- Giving A Short Bio and Wiki On Diesel Dave; Has A Daughter From A Perfect Married Life With Wife
On 30 August 2015, Collins shared a post on Twitter in which he swore a solemn vow towards his future girlfriend. He wrote in the tweet, 
"When I have a girlfriend I'm going to treat her like a princess."
However, Devan who recently reached the age of 20 on 17 April 2018, had not made any promises towards any potential lover and his relationship status was still under wraps.
Later, the brothers uploaded another video on 29 October 2015, in which they answered questions directed by their fans and followers. In the video, one of the fans asked if the two have a crush on anyone. Collins replied positively whereas, Devan answered by saying he didn't have an infatuation towards anyone.
Further, in another question where they were asked if the pair had ever liked the same girl, Collins replied affirmatively by saying they had faced that awkward situation on many occasions, although he didn't reveal any names.
As of 2018, Devan who stands at the height of 5 feet 7 inches (1.75 m), has not updated his dating status and is assumed to be single. In the meanwhile, his absent dating life left fans wondering if he is gay in real life.
However, there are not many shreds of evidence to prove such speculation. So until and unless Devans shares his sexual preferences, he is speculated to be straight.
India Tour After Valentine's Day With True Love
Devan is famous for making jokes about his love life and the recent Valentine's Day wasn't an exception. While people were celebrating the day for the lovers with their significant other, Devan also spent the special day with his one true love "Netflix."
More From LiveRampUp:- Ricky Garcia Spent Valentines Without a Girlfriend! Desolated by Past Affair? 
On Valentine's Day 2018, he posted a tweet expressing his plans for the day and thus mentioned that he would be spending the day of love with his true love, Netflix.
"Yet another Valentine's Day I'll be spending with my true love... Netflix"
Later, in March 2018, Devan visited Mumbai, India, where he performed in front of more than 10,000 people. During his visit to Mumbai, he shared an Instagram post thanking all his fans and with a promise to return to India soon. Devan even shared a picture of him enjoying his time in the Indian city.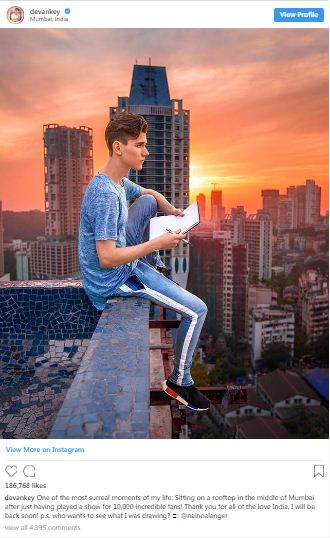 Devan witnesses sunset during his visit to Mumbai on 31 March 2018 (Photo: Devan Key's Instagram) 
Devan has not mentioned the date for his return to India but he surely has developed a close bond with the country and may come back to the place, sooner than expected.