With soul touching music, Devendra ...Devendra's parents...his father is...In 2008, he was reportedly dating...During the year 2015-2017, Devendra was with...earns through...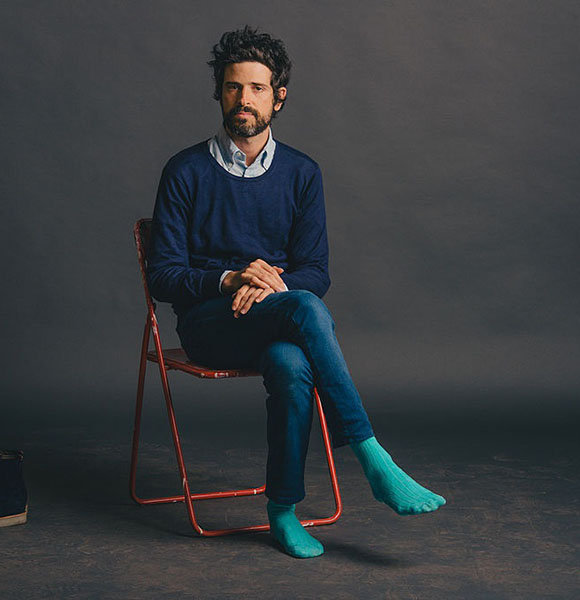 The creator of several soul-touching pieces of music, Devendra Obi Banhart is a renowned folk artist, singer, and songwriter.
His songs were termed as genre-transcending with a mix of acoustic folk psychedelia. The name 'Freak Folk' was assigned to his entirely new genre of songs.
Family Background
Born on 30 May 1981 in Houston, Texas, Devendra's mother is María Eugenia Rísquez of Venezuelan origin, and his father is Robert Gary.
Devendra's parents divorced when he was only two years old after which he moved with his mother to Caracas, Venezuela. He spent most of his childhood under his mom's custody. 
Also From Venezuela:- Michelle Lewin Wiki: Age, Fitness, Husband, Tattoo
Her mother later got remarried to Devendra's stepfather. Together, they moved back to Los Angeles when he was 14 years old.
After returning to the states, Devendra joined the San Francisco Art Institue in 1998 but dropped out of it to perform music in San Fransico, Los Angeles and some parts of Europe.
Dating Life, Girlfriends
Charming people all around the world, Devendra has been associated with many beautiful women.
In 2008, he was reportedly dating Natalie Portman. But, the supposed relationship ended the very same year.
Following his break-up with Natalie, he also dated Rebecca Schwartz in 2011.
He eventually dated Serbian photographer and designer Ana Kras in 2013. Devendra allegedly asked her to be his wife on their first date. Sadly, Ana rejected his proposal, which became the apparent reason for their split.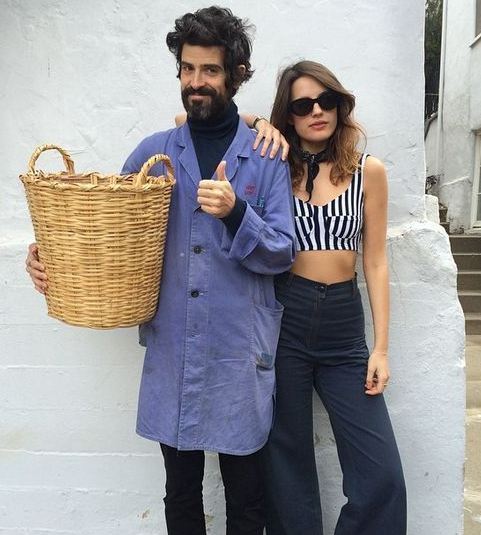 Devendra Banhart with ex-girlfriend Ana Kras in 2014. (Photo:pininterest.com)
Devendra also wrote the song Baby after his break up with Ana. It is not sure if he wrote the song for her or not.
During the year 2015-2017, Devendra was with then-girlfriend Camille Rowe, a French-American actress, and model.
More About Camille :- Model Camille Rowe Dating Again Just After Split With Harry Styles, Quickly Moves On
However, Devendra is now seen with a new beauty in his arms, American model Emily Labowe.
Songs And Tours
Although he wrote and sang songs long before his fame, Devendra released his debut album only in 2002. His album, Oh Me Oh My, recieved ample consideration during its release.
His flexible approach to writing songs and his unusual style won critics over.
Since then, Devendra has released multiple albums including Hands, Cripple Crow, Smokey, Roll down Thunder Canyon, Mala, What Will We Be, Ape in Pink Marble in subsequent years.
Devendra is also hoping to release his new album "Ma" in September 2019. He has already released the album's first single titled Kantori Ongaku, which means country music in Japanese.
To create new and high-grade music, he has toured around different places of the world.
In 2019, Devendra announced his North American fall tour. The tour is set for three months and will be covering 23 cities. Some of them include famous cities like Seattle, Brooklyn, and Toronto.
Devendra Banhart Net Worth
Stretching tall at the height of 5 feet 11 inches (1.8m) with wild natured black hair, Devendra earns through his music albums, tours, performances, and YouTube channel.
Devendra earns a substantial income by sharing his music to the world; however, his net worth is yet to be announced.