Entertainment
Devonta Freeman Dating Status Now, Who Is Falcons' RB Girlfriend?
Devonta Freeman is a professional football player playing for the Atlanta Falcons in the NFL...was seen dating his girlfriend Malikah Nash in 2017...his age is...was raised by his mother as his father was not around and in and out of jail a lot...went to Florida State University for his college education...his height and weight figures are given below...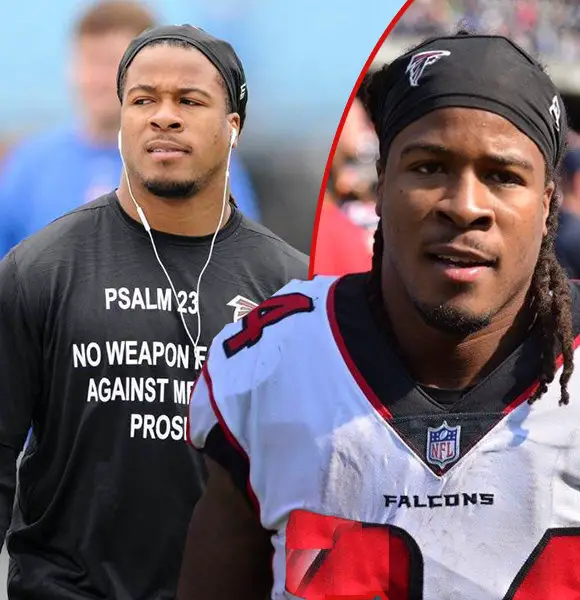 Devonta Freeman is a running back for the Atlanta Falcons of the NFL. The football player was the fourth-round pick of the Falcons and was drafted into the NFL in 2014.
Aside from his athletic career in football, Devonta has also worked in front of the camera. He has acted in three cinematic productions; Escape Plan 2: Hades (2018), What Men Want (2019), and Escape Plan: The Extractors (2019). However, he was not credited for his roles in both the Escape Plan movies.
Devonta's Dating Life: Does He Have Girlfriend?
Devonta was in a relationship with Florida native Malikah Nash. The first reports about their courtship surfaced in around February 2017. It was reported at the time that they had been together for two years.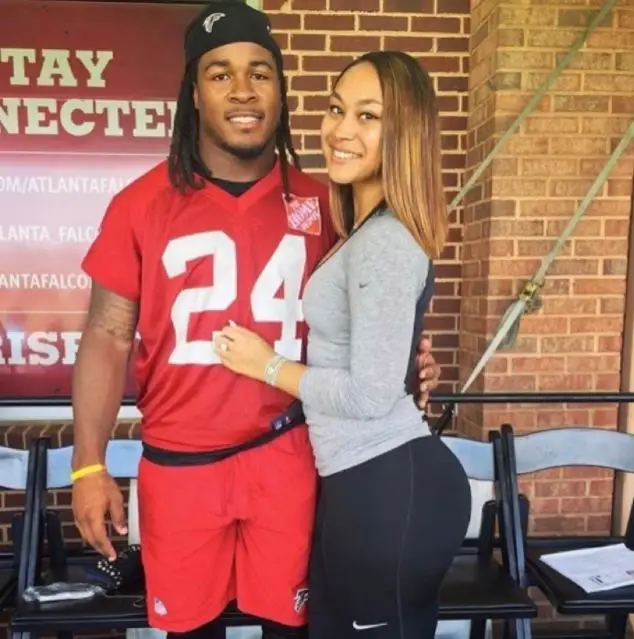 Devonta Freeman with Malikah Nash (Photo: TMZ)
Malikah featured a lot on Devonta's Instagram, and they were also seen taking exotic vacations and trips together.
Another NFL Star:- Kwon Alexander [49ers] Injury Details, Brother, Contract & Salary
But, there has been silence from both of them after a couple of weeks into February 2017. In addition to the lack of activity from the couple, Devonta has also deleted all his past Instagram posts that included Malikah.
Parents And Family
Devonta was born and raised in an unstable environment in Miami. He grew up while his father, Cleveland Thomas, was in and out of prison. He wasn't too involved in Devonta's raising while his mother, Lorraine, did all the work to raise Devonta as well as his four sisters and two brothers. His grandmother helped, too.
The absence of a father was filled in by Luther Campbell, otherwise known as "Uncle Luke." Luther became a father figure to him and taught him how to play football. He also kept him out of the gangs in Miami and kept him focused.
Another Atlanta Falcons Player:- Matt Simms, Phil Simms' Son: How Much Is His Net Worth & Salary?
The running back attended Miami Central High School and then proceeded to go to Florida State University on a scholarship for his college education and football career. He played for three seasons for the university's football team.
After a good couple of years at Florida, Devonta declared for the 2014 NFL Draft.
Interesting Facts About Devonta Freeman: Age, Height, Weight
Devonta was born on the 15th of March 1992 in Baxley, Georgia, United States. However, his family moved to Liberty City, Miami, Florida, when he was very young.
Devonta stands at 5 feet 8 inches or 1.73 meters. He weighs 206 pounds.
He wears the number 24 shirt for the Atlanta Falcons.