Diana Hopper's boyfriend is eyeing on stepping up their relationship...fans have seen her dating life evolve with... Diana's birthday falls on 25th...performing arts and movies since her high school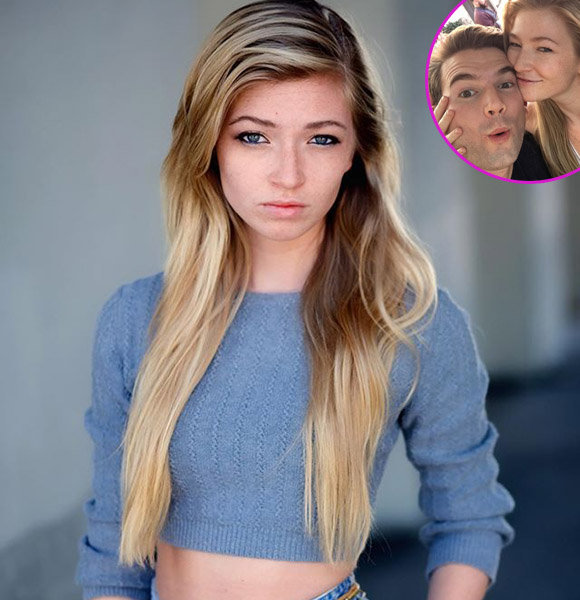 Actress Diana Hopper is best known for her role as Denise McBride in the hit show Goliath. Since her breakout appearance in the show in 2016, she has amassed significant success.
Moreover, along with fame, she has managed to keep up a very healthy relationship that is rarely seen in the entertainment arena. So who's the lucky guy she has managed to stay true to all these years? Are there major developments in her personal life? Let's find out.
Diana's Boyfriend, Marriage Possibility
Relationships of showbiz icons are usually filled with controversies and strings of several nasty affairs. Moreover, it seems that artist tend to find it hard to keep up their loving relationship in the long run, including failed marriages and divorce. Thankfully, Diana's personal life hasn't been so Hollywood.
She is in a long-lasting relationship with Alex Russell, the US-based actor known for his roles in TV shows and films alike, such as S.W.A.T and Carrie. Although the exact year and circumstances under which they started dating remains undisclosed, their relationship has been going strong since 2015.
Famous Author Of Carrie's Net Worth Details:- Stephen King Son, Wife, Family
Since that year, Diana's fans have seen her dating life evolve with Alex as both of them have been vocal about their personal life. The young pair have managed to spend time together in several events every year, ranging from the 4th of July to Valentine's day.
Also, in September 2018, the couple walked the red carpet together, attending the Amazon Prime Video Post Emmy Awards Party and the Nashville Film Festival.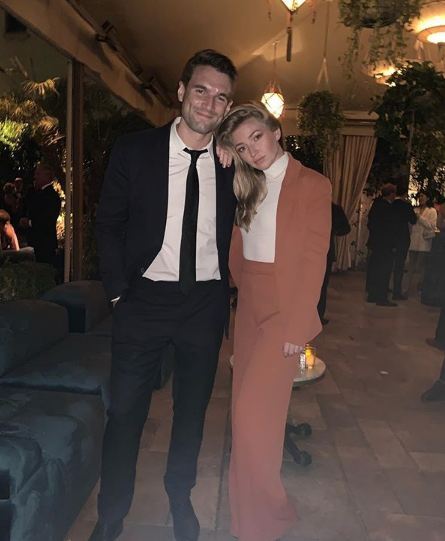 Diana Hopper and boyfriend Alex Russell as seen together on the 2019 Emmy Awards (Photo: Alex Russell's Instagram)
Interestingly though, it appears that with growing years, her boyfriend is eyeing on stepping up their relationship. During the second trip to Meiji Shrine in Shibuya, Tokyo in 2019, her partner Alex posted her picture through his Insta handle citing,
"last year there was a couple getting married or just-married or about-to-be-married. As Diana and I walked through this beautiful area, one year later - one year that feels so fleeting yet in which so much has transpired - she reminded me of the couple and I realized they would've just celebrated their one year anniversary."
As a result, fans couldn't help but wonder if that pair were in talks to tie the knot soon. Moreover, with their strong relationship that has survived for more than four years, maybe it won't be too long before the news of her engagement will make it to the story soon.
Short Wiki: Age, Height, Low Key Family Life, Career Start
Standing 5 feet & 4 inches (1.63 meters), Diana's birthday falls on 25th February, whereas her birth year is 1993. The actress is very private concerning any information on her parents and instead humorously cited Elvis as her father figure and Marlyn Monroe, her mother.
But this statement won't come as a surprise since she was extremely fond of performing arts and movies since her high school days. The Wicked actress continued her passion for acting and films after securing a scholarship at New York Film Academy.
Studied At New York Film Academy :- King Bach: Every Dating Affair and Girlfriend This Viner Has So Far
Afterward, she moved back to her hometown and place of birth, i.e. Memphis, Tennessee, and started involving in small budget productions. However, she shifted to LA, later on, to focus more on her dream of becoming a professional actor.