Entertainment
Aaliyah's Mother Diane Haughton Wiki, Age, Net Worth
Diane Haughton lost her beloved daughter...she has two biological kids... the jet carrying Aaliyah and other eight passengers crashed in the Bahamas...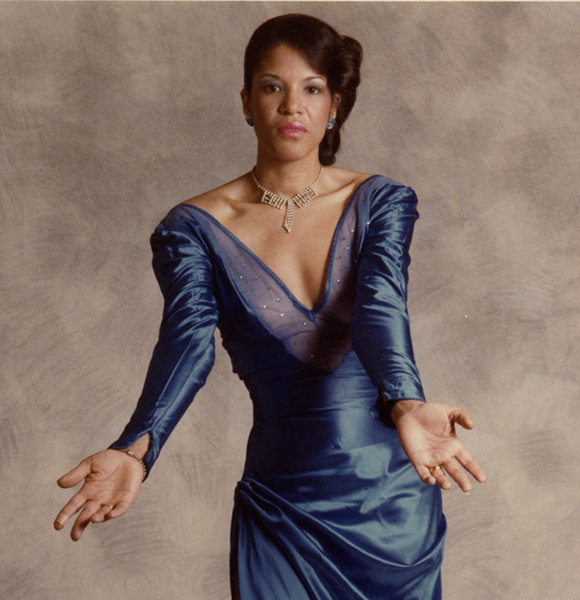 When Aaliyah passed away in 2001 after a tragic plane crash, not only did the music industry lose its biggest R&B star, but a mother - Diane Haughton - lost her beloved daughter as well.
And, almost two decades on, Diane continues to mourn the loss. In 2019, the wounds of her the tragedy reopened after the airing of BET docu-series Surviving R. Kelly. Her daughter and R. Kelly were a married couple in the '90s.
Delve into Diane's bio to learn more! Further, a stroll of her wiki unfolds another tragedy! 
Bio With Age, Kids & Net Worth
Born on 1st November 1951, Diane's upbringing and pre-Aaliyah life evade the public eye.
Mother To Superstar:- Sonya Curry Age 52 Bio: Height, Ethnicity To Net Worth, Instagram & Facts
Along with Aaliyah, she has two biological kids. Other is Rashad Haughton. Rashad works as a director and is an aspiring screenwriter. Some of his notable work includes Muga Shozoku and the Queen of the Damned.
Because Diane - now age 66 - and her family are notoriously cautious about putting Aaliyah's catalog on Digital Streaming Platforms(DSPs), her net worth is hard to determine.
It is interesting to note that her late daughter possessed $10 million in net worth at the time of her untimely death.
Aaliyah's Death; Resurfaces Tragedy
On 25th August 2001, the jet carrying Aaliyah and other eight passengers crashed in the Bahamas within moments of taking off. Nobody survived the tragic incident.
Autopsy reports revealed that the pilot captaining the jet had cocaine and alcohol traces in his urine and stomach respectively.
Tragedy In Our Vault:- Kim Porter Dies At Age 47; Diddy Kids' Mother, What Is Cause Of Death?
And following the revelation, Diane and her family sued Blackhawk International Airways Corp and Atlantic Flight Group for negligence. The details of the lawsuit and the subsequent settlement are not public knowledge.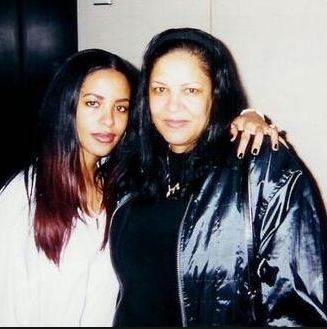 Diane Haughton and her late daughter, Aaliyah strike a pose for a photo Circa late '90s (Photo:- Diane Haughton's Instagram)
After Aaliyah's tragic death, Diane meticulously managed the late singer's musical legacy. It is why when Jovante Cunningham, R. Kelly's backup dancer, came forth with claims that her then-14 years old daughter got involved in sexual acts with the Ignition hitmaker, Diane felt compelled to respond.
In a statement released following the premiere of BET docu-series Surviving R Kelly, she accused Jovante of lying. In response, Jovante doubled down on her previous claims.
Wiki Unravels Husband's Death
Eleven years after losing her daughter to the tragic plane accident, in 2012, Diane lost her husband, Michael Mark "Miguel" Haughton.
After her husband's death, she buried him alongside her daughter. Upon her demise, she wishes to be buried next to her two deceased loved ones.
Another Fascinating Wiki:- Julie Hirschfeld Davis Wiki, Husband, Parents
As influential as Diane was on Aaliyah's career, it cowers in share shame when compared with her husband's contribution. For a long time, Micheal worked as the Three Page Love Letter hitmaker's manager, before an illness sidetracked him.