There was the message from Heat guard Dion Waiters to all those struggling or worse, going into depression, as more and more potty mouths are judging and criticizing all those struggling in their lives, one way or the other.
The hypocrisy was so much so that if anyone has mercy to look into those good-for-nothing judgers, they are far worse than any fat (as they call it), who they were judging.
One of such comments made about Dion was just mean and unnecessary.
Dion Waiters was talking all about how the Miami Heat got him in shape and a year later he looks like a meatball LMAO
Admittedly, for the NBA pro playing for Miami Heat since 2016, the judging and criticism were for being a little overweight after rehabilitation was a little over the edge. His response was rightful and valid as he was coming from a knee injury, which occurred at the end of 2017.
NBA star missed nearly the entire year of 2018 with the season-ending surgery.
As for the on-going the 2019-20 season, he has missed all the seven games so far. Miami coach Erik Spoelstra commented about Dion on 6th November 2019, giving some hopes for Dion's fans to join the current season, i.e., 2019-20.
He was just working behind the scenes, still getting some more work.
In all these, a four-year, $52 million contract with the Heat signed in the 2017 off-season might be at risk. However, Dion's fans are still praying that the star hit the court for the 2019-20 season, as lots are games are yet to be played this season.
Does Dion Have Kids? Married Or Girlfriend?
Even though there was a tweet about the NBA star getting married in Dion's Twitter account on 28th February 2011, there is still no confirmation as of 2019. However, Dion's fans know about his personal life a little better than they did in 2011.
Another NBA Star Harrison Barnes:- Shares Wedding Moments With Wife | Recent Contracts
The Miami guard has added three children with Brandy from Philadelphia so far (2019).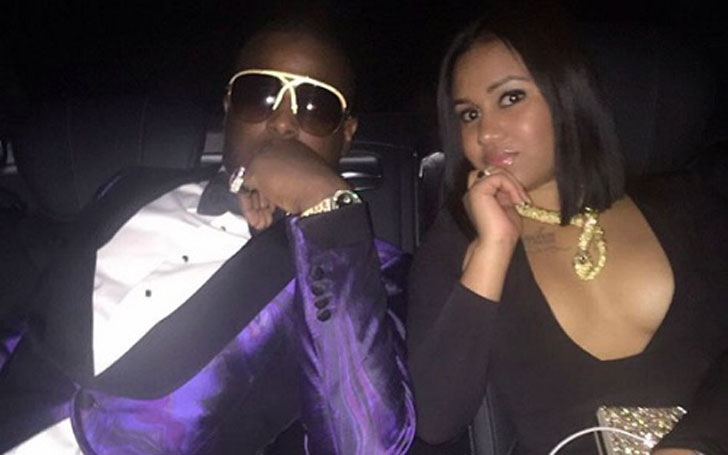 Dion Waiters with his girlfriend Brandy in 2017 (Photo: articlebio.com) 
Unlike the confusion about his relationship with Brandy, whether she is his wife, fiancée, or a baby mama, there is no confusion that the NBA star has a son and two daughters. The latest addition to his family was a baby girl, Dream Riley Waiters, in August 2019. Before Dream, Dion had Dior Raina Waiter, in November 2017.
The first child, who was a boy, Dion Rhamik Waiters, was born in 2013.
Family And College
The American Basketball Professional Player Dion was born on 10th December 1991 in Philadelphia, Pennsylvania. Dion was born to a 17-year-old, as he claimed 'solo mom,' Monique Brown, because his dad, Dion Waiters Sr., was in jail at the time of his birth.
Thus, his mom Monique, who worked as a nurse, is a great parenting role model for Dion.
Dion grew up in a tough Philadelphia neighborhood, where getting shot and dying from one's wound was not that uncommon. He is a proud brother to his younger sister, goes by the name janiyahh.b on Instagram, who became the family first to graduate from College.
Another Prominent Face In The Basketball World:- Lonzo Ball Girlfriend, Baby, Dad, Brothers
 Dion, with a height of 6 feet 3 inches (1.91 m), played his college basketball at Syracuse before he was eligible to become an early candidate for the 2012 NBA Draft.