Entertainment
Does Diego Boneta Really Have A Mexican Girlfriend Or Did The Dating Affair Never Started?
The Mexican-born ethnicity star, Diego Boneta was frequently caught spending time with the Mexican actress who ultimately made him surround by the speculation of dating the lady. Is the musician dating the woman or is it just a casual meeting and fling with the girl?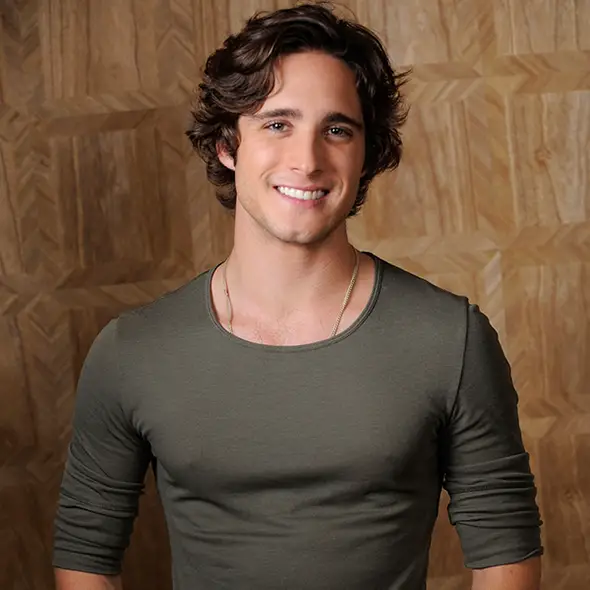 The Mexican-born ethnicity star, Diego Boneta, was frequently caught spending time with the Mexican actress who ultimately made him surround by the speculation of dating the lady. Is the musician dating the woman, or is it just a casual meeting and fling with the girl?
Without raising further questions, let's look into the dating story of Diego Boneta along with his ethnicity revelation.
Seriously in Love Or Just A Casual Friendship?
After getting spotted in several lunch and dinner meetings musician, Diego Boneta got suspected of dating the Mexican actress Ana de la Reguera. The speculation aroused since the year 2013 after they were spotted together enjoying dinner at Beverly Hills, California.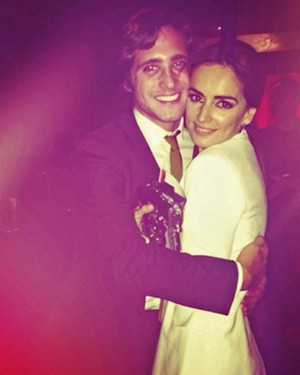 Ana de la Reguera and Diego Boneta getting cozy at dinner in Beverly Hills, California in 2013 (Photo: eonline.com)
Though Diego spelled nothing about his relationship, the source of the duo spoke on their behalf regarding the emerging relationship after a long time friendship. They said:
"They already knew each other for a long time and they got along very well, but from what Ana told us, the click between them was given in early September. Then they started going out to eat, to have dinner or just to have a coffee. Went together to the event that Eva Longoria organized in Hollywood through her foundation, in which funds were raised to promote the university education of Latina women."
Despite having the age gap of 14 years between Diego and Ana, the pair had started to give a hint of their relationship. As right after a month of catching them enjoying a romantic night at the Hills, Ana threw a grieving statement, where she mentioned the relationship to be a rumor holding no truth.
"Obviously not. I'm single and always speculate. They're going to see me dating people and they're going to say, but honestly, if I'm going to put up a replica of everything, I'll never finish it.I'm used to people always speculating. So I've always preferred people to talk and that's fine. The truth is always super nice to me, which I appreciate."
Well, the astonishing statement thrown by Ana created a sense of confusion amongst the fan followers as a source reveals them to be in the relationship after getting caught in an intimated situation. Maybe the pair were in a relationship but were not in conscience to reveal it, or perhaps the duo got a bit tipsy at the dinner in the Beverly Hills, making them get intimated. But at present, the pair is not in a relationship as Ana is dating chef Mario Carbone since the year 2015.
Television Personality:- Tommy Fury Girlfriend, Parents, Family, Net Worth
Followingly, Diego also got struck by the rumor of dating his co-star Ariana Grande from the series, Scream Queens. Diego depicted the character of Pete Martinez in season 1 while Grande had given a special guest appearance as the character of Sonya Herfmann.
Despite having a short role of Grande in the screen, Diego got questioned about their relationship, where he justified as,
"I'm going to tell you that I love that we're together in the series, and I'll leave it at that."
Ariana said nothing about the raised speculation, for she seems to be currently involved in a relationship with rapper Mac Miller since 2016. In spite of getting acquainted with the rumor of dating several beautiful faces of Hollywood, Diego kept his love life behind the curtain. Interestingly, in August 2019, the actor opted for a different approach to love.
Though it had just been a few months since he and American Huaso actress Mayte Rodríguez started seeing each other, Diego was not afraid to show his love for the beauty at the Mexican City Airport. The two shared a lovely kiss and confirmed being together. Similarly, the two were snapped spending the summer holidays in Italy in June 2019.
Diego Boneta (middle) with girlfriend Mayte Rodríguez (left) in February 2019 (Photo: Mayte Rodríguez's Instagram)
Further, they looked inseparable at the beach in Rio de Janerio in September. All in all, th couple seemed super comfortable with each other, and it seemed as though they are a future husband wife prospect, but it is anyone's guess.
However, while strolling through his Instagram account, there were pictures with his family and friends where he was spotted spending the holidays with them.
Similarly, Diego seems to be a Mama's boy as he was seen chilling and hanging out with his mom, Astrid
And, it can be said that he is not gay as when asked about his boyfriend personality and about the qualities he sought in a girlfriend, he said:
"I'm a very romantic/ passionate guy.When you're with a girl you want to be with, everything's perfect. An authentic girl that makes me laugh. A girl that's focused and has a goal someone I can have fun with."
From the confession made by the actor, one can precisely say that he was seeking a perfect woman, so there was a high possibility for Diego to wait for the ideal woman who was supportive as well as loving towards him and his family. 
Mexican Man Embraces Hollywood Success
Born to a Puerto Rican father, Lauro González, and a Spanish mother, Astrid Boneta, Diego encompasses the ethnicity of  Puerto Rican, Spanish, American, and holds three citizenship of Spain and the United States. Due to which the actor has established himself in all those countries as a singer and actor.
Likewise, he started his singing career in the year 2003, while in the year 2010, he got a breakthrough in his acting career from the television series The Pretty Liars.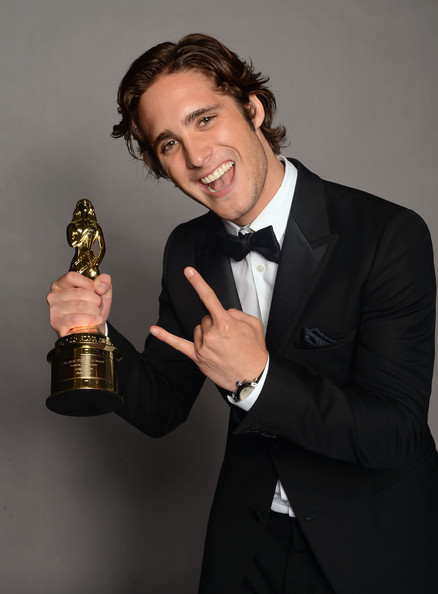 Diego Boneta poses with his ALMA Award for movie"Rock of Ages" in 2012 (Photo: zimbio.com)
Since then, he became a part of Hollywood and engraved himself in the movie industry from the movie Mean Girls 2 and Rock of Ages, which made him win the ALMA Award for Favorite Movie Actor from the movie Rock of Ages. 
With all his hard work and dedication, the actor compiled the net worth of $3 million, which sure has inclined tremendously after he signed a music label with EMI music 2008 and after he signed major movie projects like Before I Fall, Starbright and A Bend In The Road.
As of 2019, Diego was busy as ever with a handy role in Terminator franchise's latest project Terminator: Dark Fate. Furthermore, his three new projects are on post-production while one is on the pre-production phase.