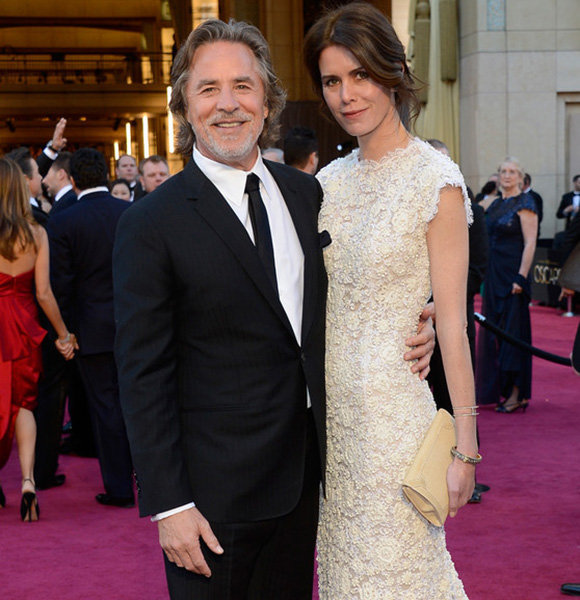 The significance of the beloved '80s cop TV series Miami Vice can't be stressed enough with its lead James "Sonny" Crockett, played by Don Johnson.
Talking about his personal life, the actor married his ex-wife for the second time and went on to have a son. After divorcing her, Don tied the knot yet again with his present wife - with whom he shares three children - in a beautiful wedding ceremony.
Relationship Details - From Wives To Children
Pre Miami Vice, Don Johnson - who stands five feet and ten inches (180 cm) in height - saw his first two marriages get annulled within a matter of days. Though the name of his first and second spouse evades public knowledge, rumor suggests that they were a dancer and a wealthy woman, respectively.
Also, there was a short-lived marriage with ex-partner Melanie Griffith, the daughter of Harrad Experiment co-star Trippi Hedren. The Django Unchained actor and Melanie were 22 and 14 respectively when they first began dating but, waited till the latter's 18th birthday to get married.
Sadly, six months later, in July of 1976, Don and his third spouse parted ways. Following the divorce, he went on a dating spree before eventually settling with actress Patti D'Arbanville, the mother of his oldest son, Jesse Wayne.
When things between him and his partner Patti turned sour, the Nash Bridges star - who garners a reported net worth of $50 million according to celebritynetworth.com- reconnected with his third spouse, Melanie, and married her the second time in 1989. The pair welcomed their first child, Dakota Johnson, within months of marrying.
Related To Dakota Johnson:- Dakota Johnson Turning Boyfriend, Ex-Married Man Into Husband? Yes!
After th birth of Dakota, the pair called it quits and parted ways in 1996.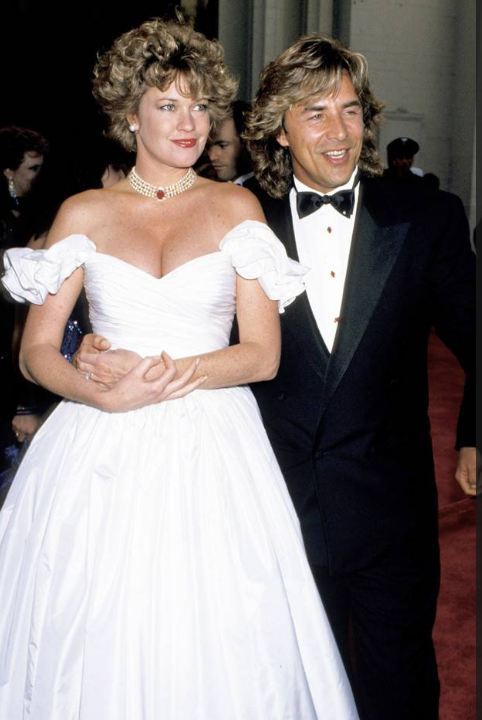 Don Johnson, his Ex-Wife Melaine Griffith (source: eonline.com)
History repeated itself, and the actor went back to the dating world, involving himself in a high-profile romance with Barbara Streisand and co-star Jodi Lyn O'Keefe.
Though both these romances were beautiful, they particularly did not last long.
Wedding Details With Fourth Wife
His fourth wife, Kelly Phleger, a Montessori nursery teacher, is the best thing, despite the 20 years of age gap, that has ever happened to him -- or at least that's what he claims.
Not only is it his most successful marriage to date, having three children, Atherton, Jasper & Deacon from it, but also the most admiring.
Married on 29th April 1999 in a star-studded wedding - which featured legendary actor Robert Wagner serving as the best man and then-Mayor Willie Brown as the officiant - Don and his present wife, Kelly, have been together for almost two decades now.
More On Their Wedding:- Surprising Wedding Plans of Kelley Phleger Along With Her Husband: Awesome Way to Getting Married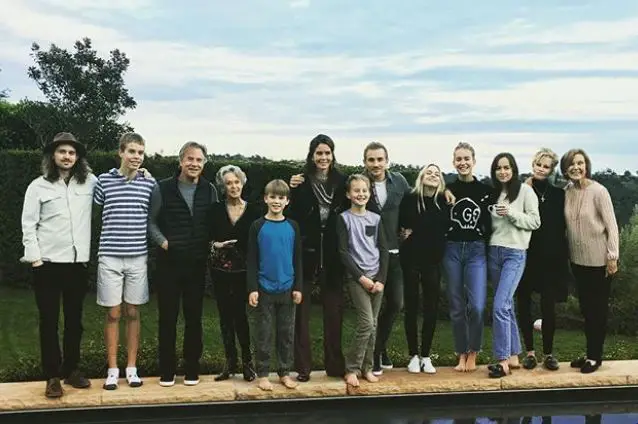 Don Johnson and His Present Wife, Kelly Phleger, alongside Their Children & Extended Family (source: Instagram) 
To his credit, the Machete actor, now age 72, maintains a harmonious relationship with all of his exes and their present spouses. Take the 2016 Christmas Eve family reunion, for instance, where he invited the whole of the Johnson-Griffith-Banderas-Phleger-Bauer clan for celebration.
Witnessing his professional life characterized by his eccentric lifestyle, the Flat Creek, Missouri native's on-screen persona embodied the word "cool" like no other. Heck, it even helped him win a Golden Globe in 1986.
Stay with us for more updates!