Entertainment
Don Warrington Family, With Wife Or Partner? Status Of 'All My Sons' Star
Don Warrington is one of the most prominent black actors on British TV, who got influenced to enter into the entertainment world after watching Marlon Brando in On The Waterfront I. He is married to......He shares two children with his wife...Though Don has not made any public appearance with his partner, he was spotted with his son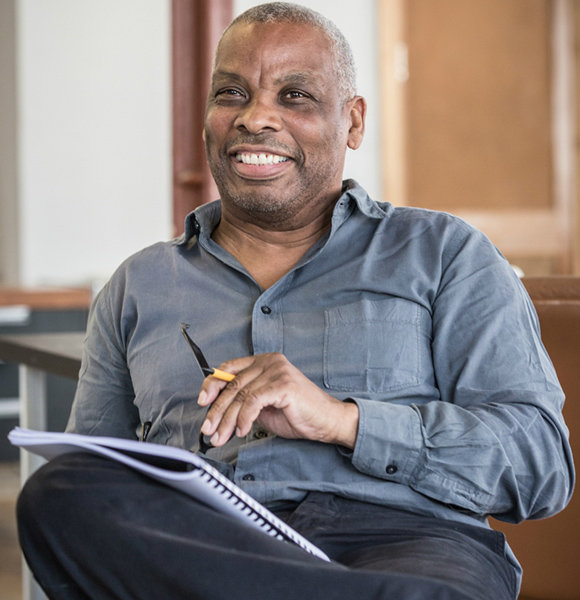 Don Warrington is one of the most prominent black actors on British TV and is a name that features on the top of the list of role models for young black aspiring actors. He was, however, influenced to enter into the entertainment world after watching Marlon Brando in On The Waterfront I. 
And ever since, he has been flawlessly portraying every role on-screen--whether that be of a married man embroiled in marital hassles with a nagging wife, or of an obedient son. His dedication to the drama world saw him honored with an MBE in the Queen's Birthday Honours back in 2008.
But, in real life, he is as private a celebrity as it gets as he has yet to open up about his married life. He does, however, fathers two children making public appearances with his son.
Married Life Includes Sons And Furtive Wife
Despite enjoying a blissful career which has led him to MBE, his personal life has always been a bit sketchy, full of fill in the blanks. And, he has done little to fill in the details hyping up his family life more. 
While he gushes about his sons in various interviews, he keeps his lips closed when it comes to the talk about his wife or even his children's mother.
Little details have been revealed about his wife. The London based actor is reportedly a married man and he has been together with his wife for over two decades. His wife's identity, however, remains confined. 
See Also:- Louisa Johnson On Dating Status & Alleged Affair; New Boyfriend Now?
Despite all those privacy issues, what remains known is the veteran actor is a proud father of two children, both sons. The 67-year-old lives in London with his sons; Jacob Warrington and Archie Warrington.
Though Don has not made any public appearance with his partner, he was spotted with his son Archie while the actor was honored with an MBE by Britain's Queen Elizabeth II at Buckingham Palace, London back in November 2008.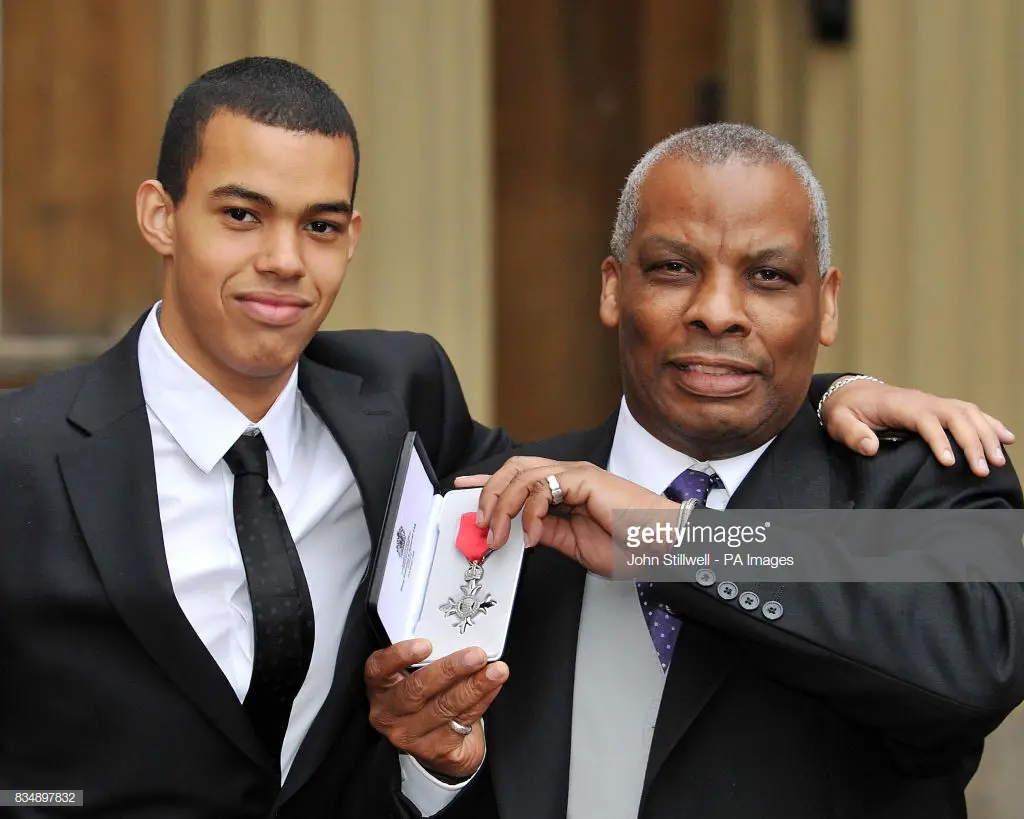 Actor Don Warrington with his son Archie after receiving the MBE awards by Queen Elizabeth II at Buckingham Palace, London (Photo: gettyimages.com)
Also, his son was among the audiences during People's Award ceremony in 2012, where the actor was honored with the People's Favorite actors at Theatre Royal Stratford East.
As special was his recognition, as a favorite actor, his acceptance speech that night topped it off as he paid homage to his mother, who raised him up all alone, after the loss of his father. 
Marlon Brando Inspired Him Towards Acting
Born on 1952 in Trinidad, West Indies, actor Don Warrington grew up alongside his brother in Warrington Road, Newcastle. When he was just six, his politician father-Basil Kydd- aged 48 died. His hairdresser mother, Shirley Williams moved to England to start a new life, after the loss of her husband. 
At first, her mother went on her own, all alone and after landing a job at a metal factory, she returned to take her children from their grandmother in Trinidad. After moving to England, he and his brother, who is 18 months older than him in age, were victims of racial abuses. Being the only black students in school he recalls that the teachers were worse in bullying and passing racist comments.
Don't Miss:- Married Man Noel Clarke's Beautiful Wife & Kids! Family To New Series
The two brothers learned to adjust themselves to their new lifestyle and live with racism. Don gradually developed an interest in American films and British TV after watching actor Marlon Brando in On The Waterfront I.
In an interview with The Guardian in January 2016 he stated:
 "I saw On the Waterfront and wanted to be Marlon Brando. I thought I looked like him and I wanted to be just like that."
Harboring a passion of being an actor, he landed his first job as an assistant stage manager at the age of 17 at Flora Robson Playhouse. And he first landed the role of student Philip Smith in Eric Chappell's play The Banana Box. The play was staged in London and Newcastle. 
Later, he reprised the same role in television series adaptation, Rising Damp. 
After his first role, Don kept getting work in theatre. Among his notable works include starring in National Theatre's staging of Kwame Kwei-Armah's Statement of Regret at the Cottesloe Theatre. The grand show was hosted in London in 2007.
As his credibility as an actor increased, he also dabbled in reality shows. He famously starred in the sixth season of Strictly Come Dancing in 2008. He was paired opposite professional dancer Lilia Kopylova. 
Despite being a celebrated actor, he didn't stop there. In his pursuit of creating and entertaining the audience, he also dipped his toes in directing. 
In 2010, he made his debut as a director in play Rum and Coco-Cola at the West Yorkshire Playhouse. Continuing his journey as a director, he directed Rising Damp at the Menier Chocolate Factory in 2013.
Courtesy of his acting and directing, Don is thought to have a net worth in millions.
Despite all the way he has traveled, he still is the little black kid drawing in the curtains at the Drama Center wondering how did he make it as an actor, and more importantly as a role model to millions!