Entertainment
Louisa Johnson On Dating Status & Alleged Affair; New Boyfriend Now?
Louisa Johnson was involved in a relationship before she joined...but as she rose to fame she broke off with...Months later she was witnessed sharing romance with..., her few found boyfriend. They began dating on...and months later they moved in together on...there were even engagement rumors surrounding them on...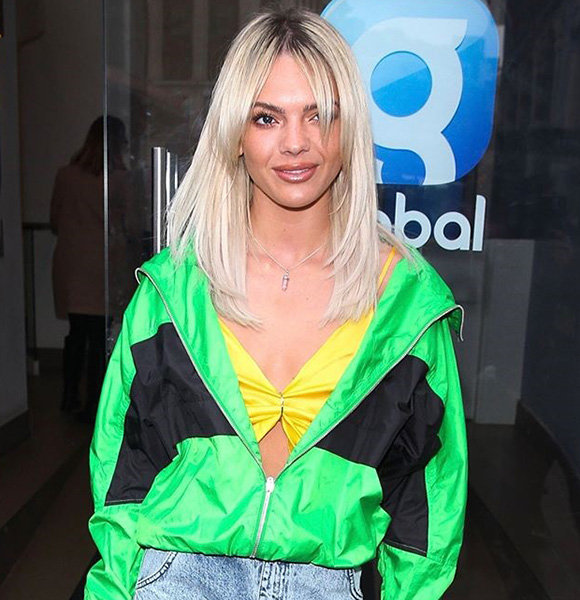 English singer-songwriter Louisa Johnson has been basking on fame and glamour ever since becoming one of a kind winner of The X Factor UK. She was 17 years of age when she claimed the spot of the winner on the 12th series of The X Factor UK, making her the youngest one to achieve the title. 
And, it seems Louisa is trying to give a new beginning to her love life now.
The singer parted ways with her lover to begin her new journey towards her career only to be spotted sharing romance with her beau, months after. 
She even had her love life surrounded by the alleged affair soon after she was spotted sharing some quality time with her ex-boyfriend, which gave rise to their reconciliation rumors.
Well, surrounded with reconciliation rumors along with alleged affairs, here is what her dating status reveals of her love life.
Relationship Status With Boyfriend
Louisa Johnson, who is also a songwriter, was involved with her school friend even before she rose to fame joining the X Factor. Back then, she was dating Ellis Stevens, but the pair parted ways just before Louisa took steps towards her career.
See Also: Matthew Jay Povich: Adopted by Journalist Family, Are They His Biological Parents Too?
Just months after parting ways with Ellis, Louisa was witnessed sharing romance with Daniel Elliot, with whom she was together for over a year. It has been reported that the pair began dating in December 2015 after Louisa wrote her name as the winner of X-Factor 2015.
The couple was hitting off with their relationship, and soon after in June, they moved in together. The couple went secure with their relationship and even sparked engagement rumors. 
The rumors surfaced in the media after Louisa posed with a ring on her ring finger on her left hand at the Capital FM's Summertime Ball. She had a cocktail on the one hand in the candid snap, which she posted on Twitter with a caption, "I Said Yes."
Her followers were quick to wish her congratulations on the big step but closer inspection, they realized that the man who presented her with the ring was not her longtime boyfriend Daniel, but instead, he was Joe Lyons, a staff member at the radio station.
It turns out, they were messing around, and it was nothing more than a playful snap.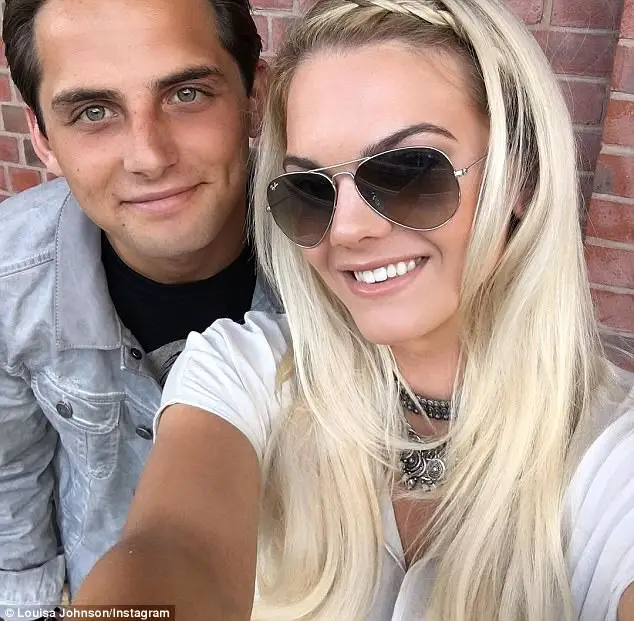 Louisa Johnson with former boyfriend, Daniel Elliot (Photo: dailymail.co.uk)
Right after the engagement rumors got settled down, Louisa hit her fans with another big news revealing that she had parted ways with Daniel. After dating over a year and even living together, their split was confirmed in June 2017 by Louisa herself.
More From "X Factor": Stacey Solomon Spills Wedding Plans & Husband-To-Be Joe Swash Is Out Of It!
Talking with Vodafone at Capital Summertime Ball held at Wembley Stadium, Louisa opened up that she and Daniel were no longer together. During the time, she shut down the conversation relating to living in with Daniel, saying,
'We're no longer together.' 
However, she gave no further details about their break up. Back when they were together, Louisa had shared several smitten posts with Daniel on her social media, which seems to now have disappeared as she has deleted all the traces of their romance.
Even the pictures of them cuddling on their holidays cease to exist on their social media.
Months later, Louisa and her on-and-off boyfriend again sparked reconciliation rumors when they were spotted together out in Essex. In January 2018, she was seen with Daniel, who was in a way different look than his usual clean shave, as Louisa bought a new pet dog. 
Louisa walked down from the car only in socks whereas Daniel walked alongside her. Many speculations were leading to their revived romance. However, Louisa soon addressed the matter personally.
Addresses Rumors And Alleged Affair - Dating Status?
After the hustle in the media of her reconciliation, Louisa finally addressed the matter, revealing the truth in March 2018. After splitting in summer 2017, Louisa made sure to dodge off the rumors of her reconciliation, revealing that she was single.
She clearly denied being in a relationship with Daniel again after the break-up and cherished her singlehood. She said,
"No reconciliation at all. I'm completely single, and if you look at our faces in those photos [of the pair in January], you can tell."
Previously, she was also rumored to be dating Olly Murs. They were said to have an affair apart from collaborating in recording and releasing "Unpredictable." 
However, the claims were later denied by Louisa to which she regards as a ridiculous romance rumor she had come across. It clarified that she shares the work frame. 
Don't Miss: Eric Andre Is Dating - Again! Meet Beautiful 'Big-Eyed' Girlfriend
Despite her break up took place two years ago, Louisa still appears to be single. She even spent Valentine's Day 2019 in self-company dressed in a red top. She got involved in fitness and training but remained away from any boyfriend hopeful.
Career Choices
Louisa is one of the youngest people to win The X Factor UK, but her experience in the show is not as pleasant as everyone expected. Earlier in May 2019, the English singer contemplated her time at the talent show as the most "f*cked up" experience of her life.
The 21-year-old even claimed that she blacked out several months and can't remember anything from December 2015 to April 2016.
After emerging victorious from the platform, Louisa signed a contract with Simon Cowell's entertainment company, Syco Music. During her tenure, she released three top 20 songs. However, she announced her departure from the record label in February 2019. 
She is now signed with USA Pro, a clothing line, and has even launched her designs. Will the change in career bring fortune to Louisa? Fans might have to wait to get the answer!