Entertainment
Is Drew Tuma Married? Who Is His Partner? Your Answer's Here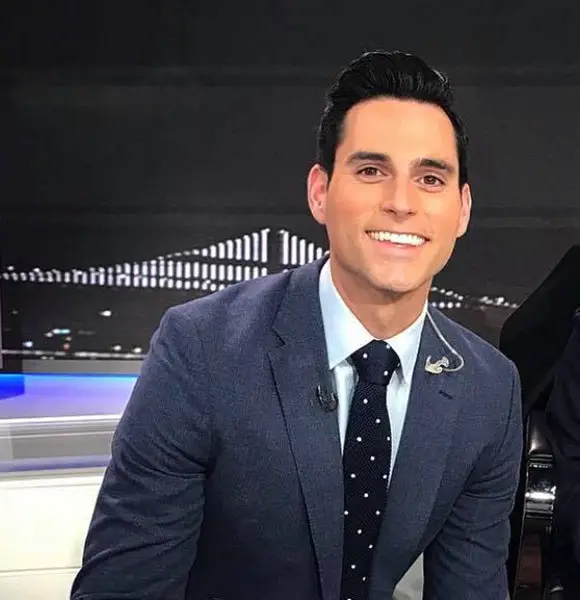 American Meteorologist Drew Tuma has a remarkable impression on weather news lately with his dynamic personality and good looks. He drew millions of viewers towards the weather report; a news segment which initially was looked upon as boring.
Apart from his professional success, Drew also makes his admirers wonder about his personal life in case of his dating and relationships. As he stays mum about his girlfriend and possible wife, he is often rumored as gay. But, don't you worry as the dilemma about his sexuality finally seems to be solved!
Gay Or Not? Sister Is Married, What About Drew? 
Drew's charming personality is attractive to people of all gender. But, women - who have a crush on him - be ready for your hearts to be crushed because there is bad news especially for you: the meteorologist is not interested in women at all.
As the speculations suggested, he is gay. But, he still loves hanging out with his female co-workers during dinner dates, especially with Natasha Zouves. 
Take A Look At:- Vincent Martella Movies, Net Worth & Family; Is Walking Dead Actor Gay?
Being homosexual, Drew is a vocal supporter of gay rights and an active activist supporting the LGBTQ community. He is also a member of NLGJA- The Association of LGBTQ Journalists and has attended several of its conferences.
Though being open about his gayness, Drew's personal life is overshadowed by his professional life. He shows no enthusiasm in flaunting his dating stature. he has talked about his romances on only a few occasions. 
Back in November 2016, he mentioned that he was single and unmarried but didn't reveal whether he intended on dating a partner or getting married. As of now, he identifies himself as "married to his job." So, it implies that his partner, for now, is just his job.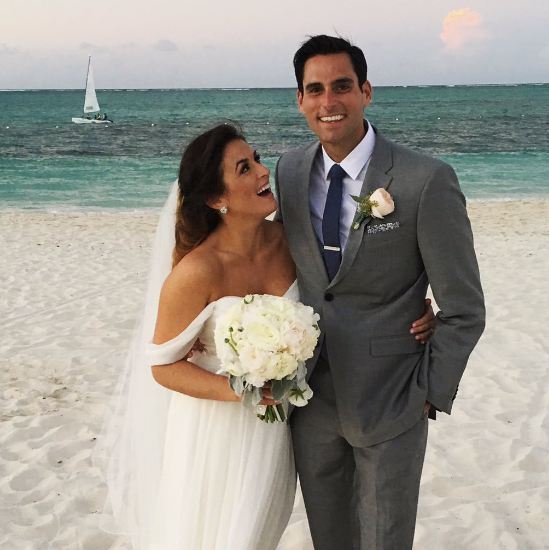 Drew Tuma with his sister at her wedding in November 2015 (Photo: Drew Tuma's Twitter)
Even though Drew is unmarried, his sister - who he also calls as his best friend - has already tied the wedding knots. He flew all the way to his home town from San Fransisco to attend her wedding in November 2015.
While his sister enjoys a marital voyage, Drew is still a bachelor and committed to his work. 
Gets A "Lightning Bolt" At Age 29
Drew Tuma is a meteorologist signed to the news channel, ABC7. He joined ABC Television, from where he earns an annual salary averaging $76,700, in 2014. But, success and net worth aren't the only things he got while being affiliated with the ABC7. He also got a "lightning bolt" in his forehead. 
Don't Miss:- Kevin Chappell Serene Family With Wife, Brother Tragedy & Net Worth
Drew, who ages 30, had an accident while performing his official duties. Weakened by the scorching heat of San Fransisco on 5 September 2017, he fell down unconscious in the train station: just to have a wound in his forehead that later gave him a scar like a "lightning bolt."