Entertainment
Is Dustin Clare Married Or Still Dating? Gay, Children Details
Dustin Clare made the most of his roles there to lift his...Some of his other famous acting roles come from the movies and shows like...were co-producing the film called Sunday in Christchurch post-earthquake...New South Wales native put in the hard yard with some of the most intense training consisting of...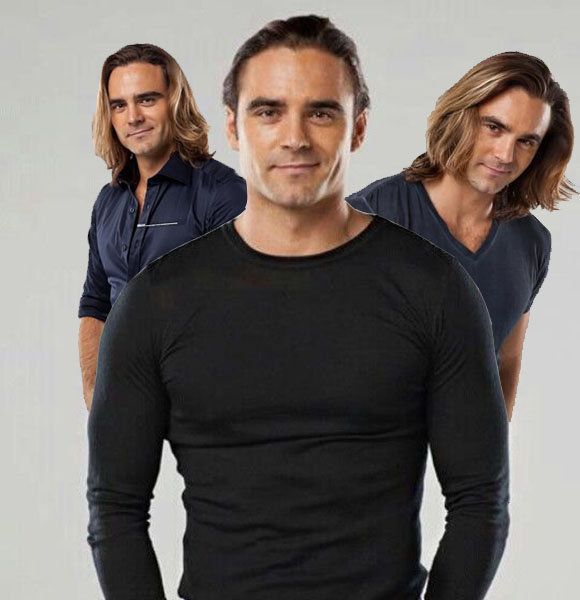 An actor famous for his alliance with the Starz franchise show Spartacus, Dustin Clare, used his role in the series to boost his career significantly.
Previously, his fame was limited to Australia, but with his addition in 2010's Spartacus, the Grafton native became a hit worldwide.
Following his acting jobs there, he started getting roles in movies and TV shows more often. Some of his other famous acting roles come from the films and shows like Pacific Rim: Uprising, Glitch, and Doctor Doctor.
Married To Girlfriend Or Still Dating?
Acting blessed Dustin with all the fame and money in his life, but most importantly, it gave him a wonderful girlfriend named Camille Keenan, also the mother of his child.
Making Headlines:- Is Keanu Reeves Married? Is He Dating Helen Mirren? Details
The loving couple first came across each other at the sets of Satisfaction in 2007. Soon after, they officially started dating and spent more time with one another. And eventually, the news of Camille's pregnancy hit the internet in 2011.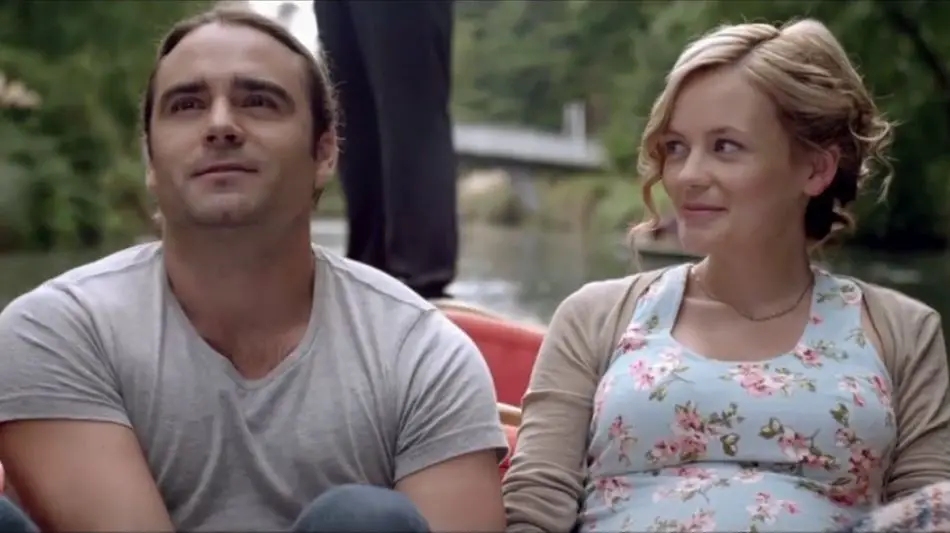 Dustin Clare and Camille Keenan in the movie Sunday in 2011 (Photo: imdb.com)
At the time, the couple was co-producing a film called Sunday in Christchurch post-earthquake aftershocks. Camille eventually gave birth to the pair's son Darcy, and now the pair are happily raising their son. They could be further aiming to extend their family with more children to come in the future. 
Net Worth From Movies and TV Shows
Dustin Clare's relationship with acting dates back to when he graduated from the Western Australian Academy of Performing Arts in 2004.
After that, Dustin made his first appearance on screen for the series McLeod's Daughter, which helped him win the Australian Version of Emmy called the Logie Award in 2012.
Wealthy Person:- Oksana Baiul Net Worth, Now, Husband, Daughter
Further, his works in the Australian TV shows and movies caught the eye of acclaimed film production companies in America. From then on, his career was raised to new heights making him a world-renowned actor.
From all his movies and TV shows, he now boasts an outstanding net worth and a salary far higher than that of an average Australian actor.
Habit Of Workout
Apart from acting, the one thing that pops out for Australian actor Dustin Clare is his terrific physic. Whenever the actor is not shooting for a movie or series, he does weight training three times a week and surfs and swims most of the time.
Similarly, his body in the movie series Spartacus was the result of the same. The New South Wales native put in the hard yard with some of the most intense training consisting of sets of push up, sprints, and sandbag tosses.
However, all that came through a strict diet plan and discipline, that is why it makes Dustin a more appreciated actor in the film industry.
Things To Know About Dustin:
Dustin was born on 2 January 1982 in New South Wales, Australia.
His height is 5 feet 9 inches (1.75m), and his sun sign is Capricorn.
His movie series Spartacus was once criticized for showing explicit gay and straight sexual content.