Entertainment
What Is Oksana Baiul Doing Now? Her Net-Worth, Husband, and Daughter
A lot of figure skaters have a period of highlight in their life when they shine the brightest. In that period, they are seen in a lot of competitions and often winning several of them. But once they retire, they disappear from the eyes of the public, enjoying a low key life shielded from thousands of eyes...Same is the case of the astounding figure skater Oksana Baiul who is enjoying her retirement with a wonderful family...1994 Olympic champion Oksana Baiul retired in...Oksana Baiul was born on...she has been able to collect a total net worth of...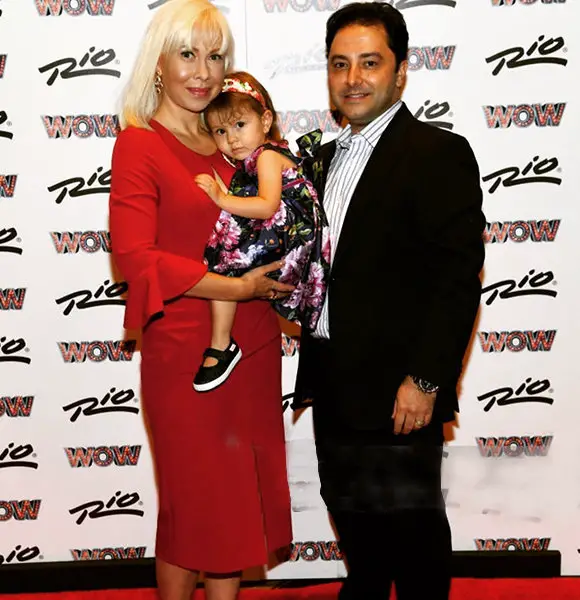 It should come as no surprise that many figure skaters have a point in their lives when they are best. They manage to engage in various events over that period and bring back a myriad of triumphs. But even so, once they retire, the situation stays different. They gradually fade from notice, live a private life free from the probing eyes of the crowd.
Oksana Baiul, a world-class figure skater, is no exception. But, for the time being, she is content with her retirement and her lovely family. Let's jump right in and see what she's up to today if you're curious about her life after retirement and family. 
The Queen Of The Ice's Early Life
On November 16, 1977, the story begins in Ukraine when Baiul, the sole child of Sergei and Marina Baiul, was born. However, her blissful childhood was unfortunately cut short at an early age when her father abandoned the family when she was just a baby. Later, she got raised by her grandparents and mother, who lavished her with love and affection.
Look Up The Story Of Another Figure Skater:- Ashley Wagner Wedding, Parents, Retired, Net Worth
Unfortunately, things worsened. Both of her grandparents and perhaps even her mom had died by the time she was thirteen. After her figure skating coach, Galina, brought her in and became her surrogate parent, she lived alongside her.
Galina told the Chicago Tribune in 1994 about Baiul's attempts to qualify for the Olympics, stating,
"You have no idea how this girl prepared to be Olympic champion. We had no Zamboni in the rink. I hosed down the ice myself. No Olympic champion ever had such bad conditions to prepare in."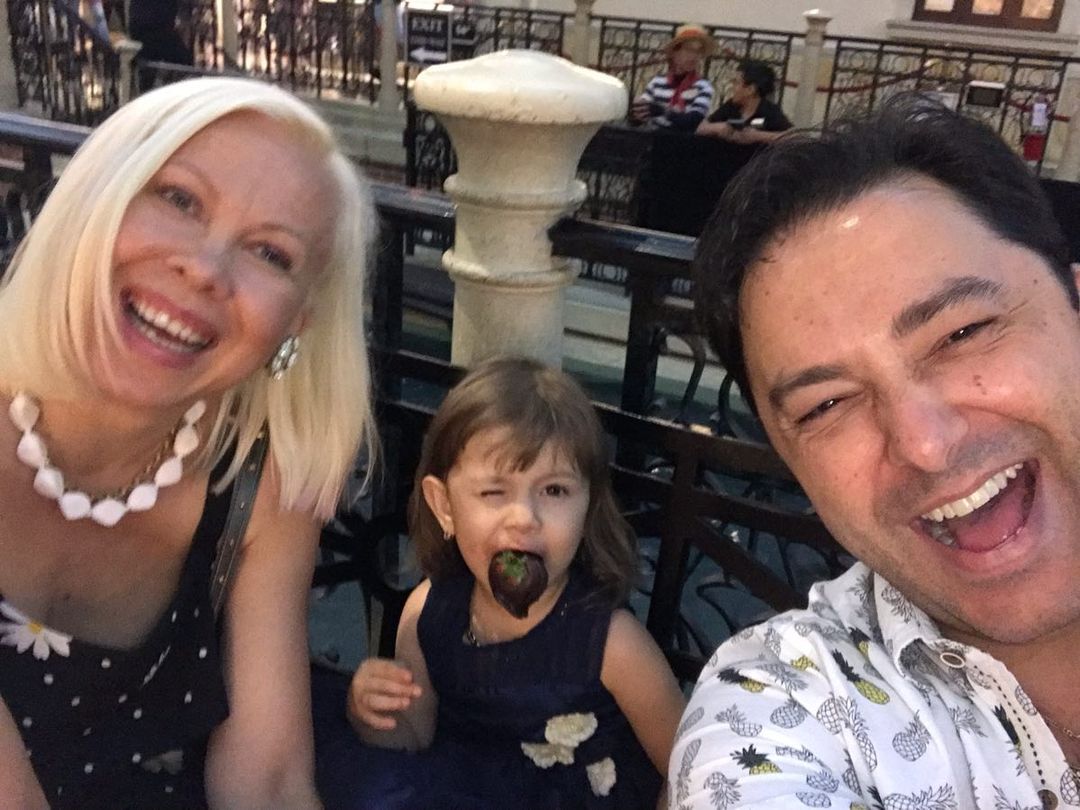 Oksana Baiul with husband Carlo Farina and daughter Sophia on November 2019 (Photo: Carlo Farina/Instagram)
It is not known when she met with Carlo and got married. Due to the secretive life, Oksana likes to live away from the prying of the media.
Oksana Baiul: Where Is She Now?
Because of major health matters Oksana Baiul, the 1994 Olympic champion, retired in 2010 at thirty-three. Carlo Farina, Oksana's manager, later wedded her in 2015. In June of 2015, the athlete and her hubby moved to Las Vegas, where she gave birth to a baby girl, Sophia.
Most celebrities keep their personal lives secret to avoid the watchful eyes of the public. And it is reasonable for them to be so careful because it might be tiresome at times. As a result, it is unclear exactly when she met Carlo and married him.
Her Net Worth and Professional Career
Until she was four years old, Oksana was involved in figure skating. By 1993, she had achieved both the World Figure Skating Championships and the Ukrainian National Championships at the age of sixteen.
She also claimed the gold medal for figure skating in the 1994 Olympic Games in Lillehammer, making her the second-youngest figure skater to gain a gold medal in Olympic history.
You Might Like:- Mirai Nagasu Boyfriend, Net Worth, Parents
In the United States, she went towards becoming a professional skater. Her first book, Oksana, My Own Story, and Skating Secrets was released in 1997. Oksana Baiul Collection, her personal skatewear brand, debuted in 2002.
As a fruit of her accomplishments and smart graft, she has acquired a combined net worth of $20 million.