Dwayne Haskins...during his high school years...to the top of the tables with his new...his girlfriend will have reached the...sportsmanship and behavior he posses are also...contract...In 2019 he is all set to rise to the top of the tables with his new team...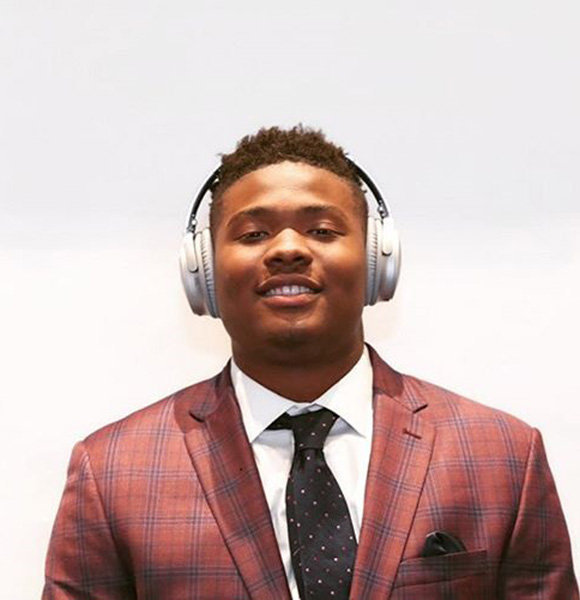 Passing and completing over 5,308 yards and 54 touchdowns during his high school years, quarterback Dwayne Haskins is a rising star in NFL.
A record-setter at Ohio state university, Dwayne was named Big Ten Offensive Player of the Week multiple times in 2018 before his selection in the pro league.
In 2019, he is all set to rise to the top of the tables with his new team, Washington Redskins.
Dating Girlfriend?
Among Dwyane's most prominent fans, his girlfriend Savhana Cousin is at the top of the list.
Dating since 15 October 2016, Dwayne and Savhana have already celebrated their second-anniversary. The quarterback shared a beautiful memento on their relationship in 2018 via Instagram, 
"You're the flower that I gotta protect.. happy 2 year anniversary to my love @savhana_arai many more to come. I'm so blessed to have you in my life, let's conquer the world together."
If the statement was not enough to prove his love, Dwayne also credited his success in the NFL to his wife-prospect and his family. In October of 2019, Dwyane and his girlfriend will have reached the three-year mark into their relationship.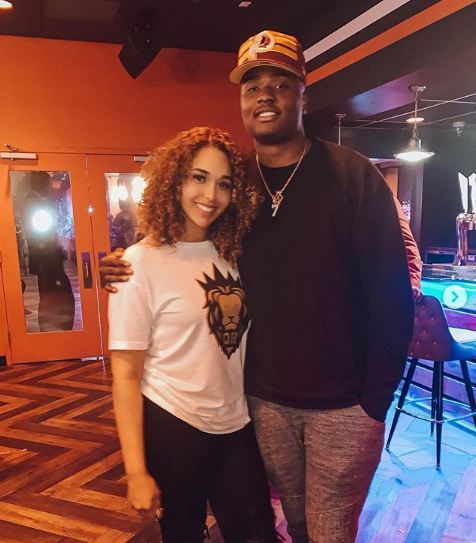 Dwyane Haskin with girlfriend Savhana Cousin in April 2019 (Photo: Dwayne Haskins' Instagram)
Not shy to showcase their love for each other on social media, it is apparent that the two share a deep romantic connection.
Age & Parents
Dwayne was born on 3 May 1997 in Highland Park, New Jersey. He was raised by parents Dwyane Haskins Sr. and Tamara Haskins alongside sister Tamia Haskins.
Explore:- Gabrielle Union First Baby Daughter, Shares Adorable Moment With Husband
Since an early age, his father drilled him in the basics of the game. Training the athlete just miles away from the football stadium, Dwayne Sr. recognized his son's potential and helped him improve it.
While his career has reached new heights, the sportsmanship and behavior he posses are also praiseworthy. In an interview with Bill Rabinowitz, Bill described Dwyane's foundation to be healthy and even went on to glorify his parents.
Dwyane - age 22 - also proves to be a devoted son and brother, surprising his family with a week-off from football in 2018. He arrived unannounced at his sister's play to support her alongside the entire family.
Net Worth, Contract 2019 
Dwayne's successful career as a quarterback in the Ohio State Buckeyes - his college team - secured him a significant position in 2019.
As a top prospect in the 2019 NFL draft, Dwayne was selected in the 15th overall by the Washington Redskins. Signing a four-year contract, the recruit is all set to earn over $14 million by the end of this deal.
While his contract will terminate in 2022, the 6 feet 3 inches (1.9 m) tall & 100 kgs weighing athlete is sure to add more weight as an outstanding quarterback over his run.