E'Twaun Moore is a complete team player by nature, but he could not contribute much in the 2018-19 season with a flurry of injuries keeping him in the sidelines.
Before the season full of injuries, the point guard was amidst the top ten three-point shooters in the NBA. Not only that, he was the perfect replacement as a complementary scorer for his New Orleans Pelicans team.
Now, he is rearing to get in the field in the new season and eyeing to score more three-pointers than his previous best in the NBA.  
Dating Or Married To Wife
E'Twaun Moore's personal life revolves around uncertainties regarding his partner in life. Though he is not married, the Pelicans point guard became a father to daughter Elissa in December 2012.
Similar Veteran Player:- Jeff Teague Girlfriend, Dating, Family
However, E'Twaun never mentioned about the mother of his daughter. Also, he never said a wife or a possible relationship, which resulted in giving birth to a baby.
But, everything is not a secret in the player's life. For instance, he is dating a possible girlfriend prospect since 2018.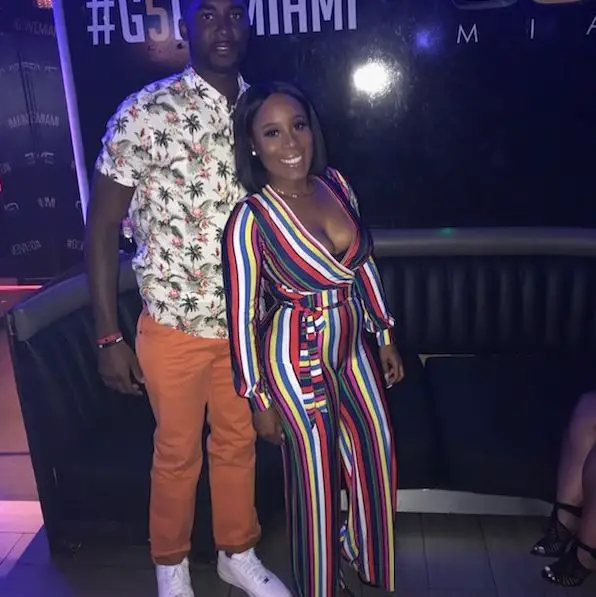 E'Twaun Moore celebrate the birthday of his possible girlfriend in August 2018 (Photo: E'Twaun Moore's Instagram)
Though the basketball star does not reveal her name, he does not miss out on sharing her pictures on his Instagram.
Age, Family, College
E'Twaun Moore was born as E'Twaun Donte Moore in East Chicago, Indiana, on 25 February 1989. His parents: Ezell and Edna Moore, raised him along with his elder brother, Ezell Jr., and a sister, Ekeisha, in one of the crime rampant areas in East Chicago.
During that time, Chicago was flooded with criminal activities, which made a living there very difficult for the family. At the age of 13, E'Twaun even got arrested for breaking into the Boys and Girls Club.
The incident made him realize he was meant for something else and changed the course of his life. From then onwards, the guard of 6 feet 3 inch (1.92m) height joined the E.C Central High and committed in studies and basketball.
Suffered From Criminal Activities:- Reggie Bullock Married, Family, College
He was the only player in the whole school who trained with the coach at 5:30 am every day. The need to work hard was embedded into his system by his parents. So, as a tribute to them, he even got a tattoo of his parents in both his biceps.
Soon, with his rapidly growing reputation as a basketball player, E'Twaun joined to play for the Purdue college team in the NCAA. There he spent playing for four years and was named All Big-Ten First Team in both his junior and senior season.
Later in 2011, appreciating his performances, the Boston Celtics signed him in the NBA. Now an experienced campaigner of the game, the 30-year-old is the crucial player for the success of the Pelicans in 2019.