Reggie Bullock is a basketball player for the New York Knicks...has gone through many tragedies in his family...lost his father when his father was only 25...also lost his two sisters...sister Mia died in a hate crime in...another sister Kiosha in October 2019...he does not have a wife...is not married, but has a son named...is currently not dating anyone...went to University of Carolina...has a height of 6 feet 6 inches or...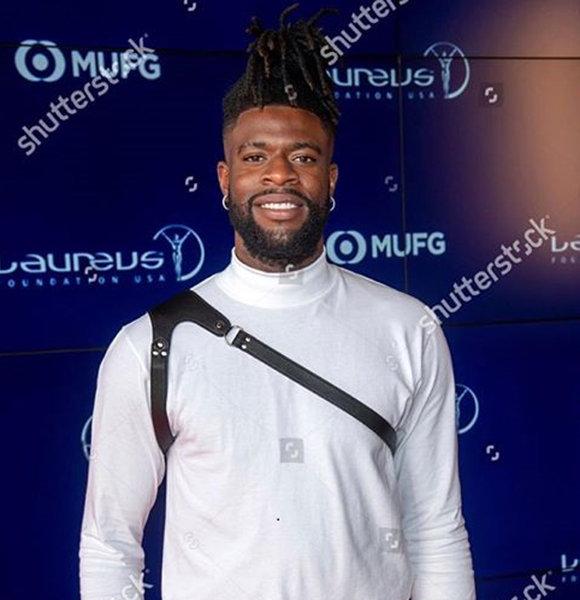 Gun violence has become a grave issue in the US, with many innocent people dying from gun crimes in recent times. Similarly, New York Knicks player Reggie Bullock is one of those affected by this socio-political issue.
Reggie has lost two family members to criminal activities. He lost his transgender sibling Mia Henderson in 2014 and most recently had to bear his sister, Kiosha Moore's death on 27th October 2019.
Family And Unfortunate Deaths
Reggie's family has gone through a lot of sad events. He has had to face many early and undeserved deaths in his life.
Beginning with his father, Reggie lost his father, Reggie Bullock Senior, when he was just 25 years old. However, his mother, Danielle Long, is still alive and well.
Unfortunately for Reggie, the string of untimely deaths in his family didn't stop with the passing of his father. In 2014, his transgender sister Mia Henderson (born - Kevin Long), was found dead in an alley in Baltimore. She was the victim of a hate crime.
Recommended For You:- Jerami Grant Girlfriend, Family, College
Fast forward to 2019, Reggie had the misfortune of having to suffer one other family member's death. Kiosha Moore, his sister of age 22, was killed in gun crime in Baltimore on 27th October 2019.
Besides Mia and Kiosha, Reggie has two half-siblings. Kawanda and Markis Brown, from his father's side. The athlete shared his story of finding one of his blood brothers from his father's side on Facebook and meeting him in person for the first time on 18th February 2016.
Reggie's Married Life With Wife?
Moving on from his family life, let's take a look at his personal and dating life. 
The first woman that Reggie publicly dated was Khala Whitney. They had a fling that lasted from some time around 2012 to mid-2013. They mentioned each other in a few tweets, and also opened up about going out on weekends together with his mom.
But, that relationship ended quickly. And, Reggie moved on to date Lexie, who is also his baby mama. The couple shares a son named Treyson. 
.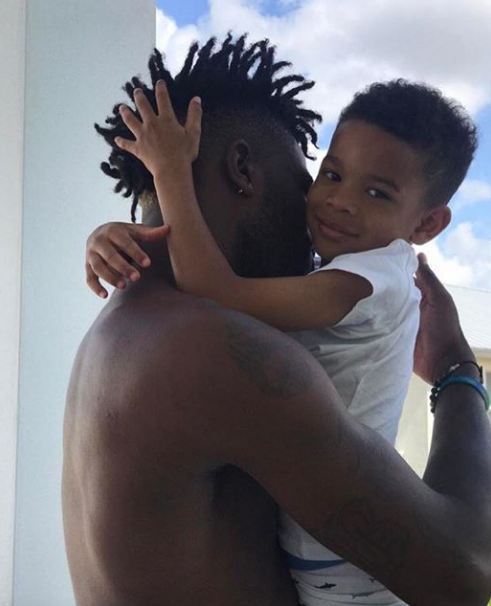 Reggie Bullock with his son Treyson in May 2017 (Photo: Reggie Bullock's Facebook page)
But, nothing else is known about Lexie and her relationship with Reggie. It is unclear whether the pair are married or not.
Bio And Activism
Born on 16th March 1991, Reggie (Full name - Reginald Ryedell Bullock) is a Baltimore native. He was raised there alongside his sisters.
The point guard of height 6 feet 6 inches (1.98 meters), Reggie attended Kinston High School in Kinston, North Carolina, where his basketball career commenced.
Upon completion of high school education, he went on to attend the University of Carolina after receiving a scholarship offer from them. He played for the North Carolina Tar Heels team from 2010 to 2013.
Another LGBTQ Personality:- Lachlan Watson Dating, Gender, Parents
Graduation from college was followed up by his declaration for the 2013 NBA Draft in which the Los Angeles Clippers selected him. He has since gone on to play for teams such as Phoenix Suns, Detroit Pistons, Los Angeles Lakers, and New York Knicks. The New York Knicks have him for the 2019-20 NBA season.
Moving aside his basketball career for a while, let's talk about his social involvement.
Reggie is involved in LGBT activism, and the NBA star does not intend to let his sister Mia's death be in vain. He advocates for the protection of the people who identify with the LGBT community and wants to ensure equal rights for them. He took part in the New York City LGBT Pride March in 2018.