Entertainment
Eamonn Holmes First Wife Details | Now Wife Talks Secret To Happy Family
Eamonn Holmes is easily one of the biggest names in the field of journalism... A lifelong...supporter, Holmes has been married twice to ... and ... he mentions...to be the reason behind his divorce with the first wife. Also, the secret behind his successful second marriage is believed to be...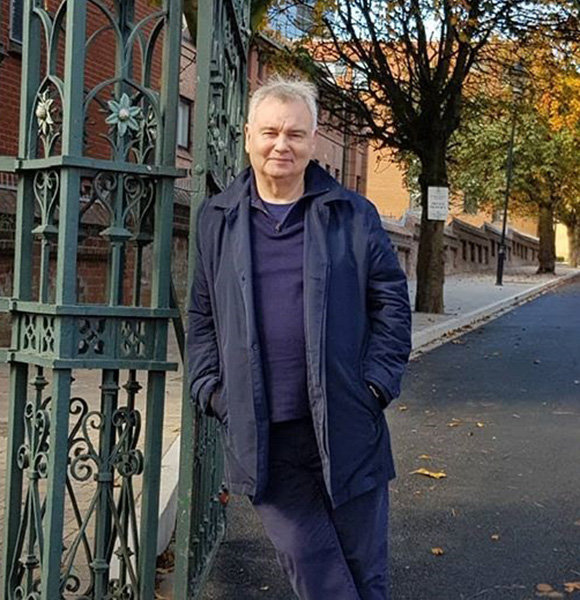 Awarded with one of the most prestigious British award, Officer of the Order of the British Empire (OBE), Eamonn Holmes has not stopped instead added a different kind of acceleration to achieve unprecedented success in the field of journalism and broadcasting.  
Despite being one of the most successful and accomplished journalists of the modern generation, Eamonn remains a sincere humble guy, down to earth guy whose main priority still remains his family. Even after splitting with his first wife, he remains to be in good terms with her for the sake of his children.
After finding love for the second time in his life, Eamonn is in no mood to let this one go. With the strong sense of fidelity running in the family, the couple remains to be happily married and hopes to continue their bond together.
Grew Emotionally Apart With First Wife After Having 3 Children
Eamonn found his love in his childhood sweetheart in his teenage days, later even married the girl named Gabrielle.
Read Also: Jeff Gordon Flaunts His Married Life With Second Wife; Any Chance Of Divorce Between Them?
The This Morning presenter enjoyed a fruitful marriage with his first love as they had three children to show for, including son Declan born on 1989, daughter Rebecca born on 1991, and another son Niall born on 1993.
Holmes with his wife and three children managed to sustain a happy family in his initial days.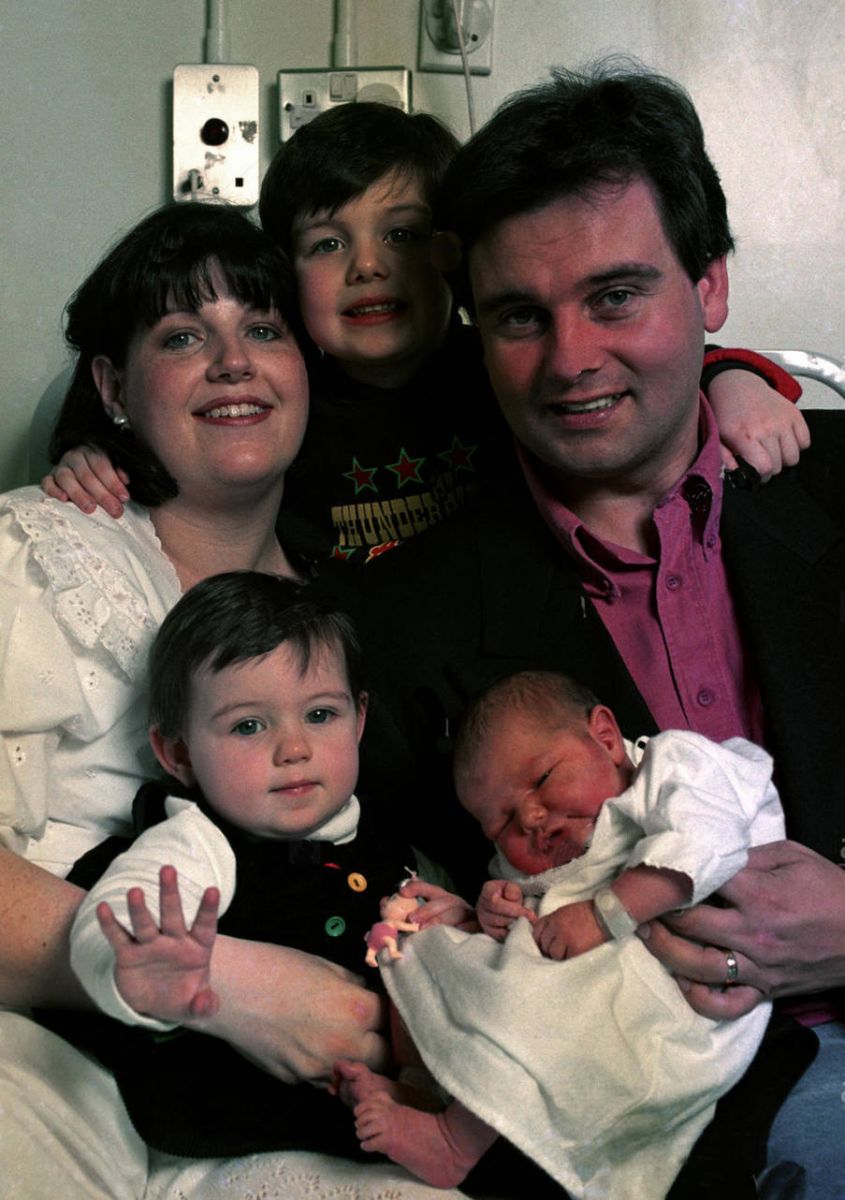 Eamonn Holmes with his wife and three children (Photo: Alamy.com)
But with time, Holmes started growing emotionally distant with his first wife. With the death of his father, Eamonn didn't found the emotional support from Rebecca as he had hoped for.
You May Also Like: Multi-Talented Personality Ed Lover: Divorced With First Wife, Married Again?
The journalist, who is currently involved in a legal fight with tax chiefs for unpaid taxes allegations, wrote in his book, This is My Life, published in 2008, about his failed relationship with his first wife.
"Gabrielle was increasingly indifferent and I didn't know why. I needed her close, I needed her to reach me and ease my pain, but she had concerns of her own, principal of which was an impending birth."
The television star fought through some of his hardest years in life during this period. He also mentions the struggles of those days in his book.
"That was the biggest pain, that was what made me cry most at the start."
Holmes, whose family meant all to him, even tried to save his marriage by seeking professional advice only to be separated in 1996. Although, the separation was amicable and the couple still remains intact with each other, providing their three children with the emotional support they require.
Present Wife's Non-Tolerance Towards Affair: 'Loyalty' Secret To Happy Family
Eamonn then found love soon following his traumatic divorce in the form of the 40-year-old TV presenter Ruth Langsford. It was "love at first sight" for the duo and Holmes sensed a possibility of something special right from the start.
After being together for 13 years and having a son named Jack Alexander, born in 2002, the couple tied the knot on 26 June 2010.
See Also: Fiona Bruce Children & Regrets; Married Actress On Family Limiting Her
A die-hard Manchester United supporter, Eamonn remains to be happily married to his longtime partner Ruth, with the secret being her strong views on fidelity.
Presenting the popular programme This Morning together on ITV's sofa, the pair, regarded as television's golden couple, have a long built trust amongst each other.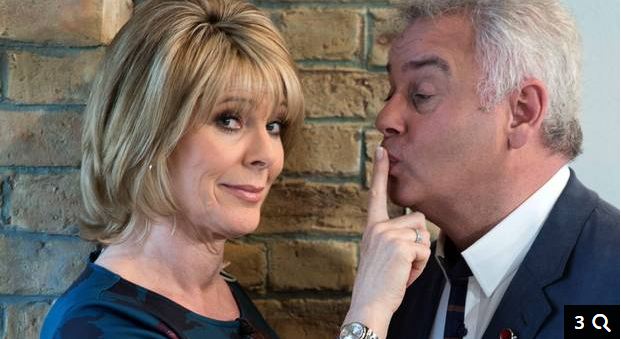 Tv's golden couple Eamonn Holmes and Ruth Langsford. (Photo: belfasttelegraph.co.uk)
In an interview given to Sunday Mirror in 2015, Ruth mentions her displeasure towards couple having an extramarital affair,
"I'm quite a jealous person. If you're unhappy enough that you want to have an affair, man up and leave your partner or discuss it."
Eamonn, just like his wife, displayed similar values of loyalty when he fired back at Richard Keys' ex-wife Julia over 'affair characteristics' among men in an interview on This Morning in 2018,
'There's no point really sitting here saying "all men are horrible pigs". It tends to happen all the time that these are characteristics that men have, what are the characteristics that women have and can you spot those?'
The presenter showcased his strong views on loyalty defending over an argument that all men have the tendency to have an affair. So, while the Eamonn and Ruth remain to be happily married, we, for sure, know the secret behind their successful marriage, their strong views on fidelity.