Overthrowing the Hollywood entertainment business into a comedic uprise, Eddie Griffin is quite the popular actor and comedian in the industry.
Eddie is known for his notorious role on the 2001 parody blaxploitation movie, Undercover Brother. The African-American actor has done many other characters over the years.
Gaining attention as a comic artist, he soon starred alongside popular names like Denise Richards, Dave Chappelle, Rob Schneider, Obed Gehr, and Amy Poehler. Also a standup comedian, his jokes usually comprise of humor on different religions as many of the other comedians.
Married Four Times
The actor-comedian has been married four times to date.
Eddie was first married to wife Carla Griffin in 1983 at the young age of sixteen. One year into the marriage, the couple called it quits. According to Eddie, they were too young and had yet to live their lives.
Talking About Married People:- Tye White Gay, Married, Siblings, Net Worth
He then got married to second wife Rochelle Griffin in 2002 after succeeding as a stand-up comedian and actor. But, the marriage didn't hold long as the husband and wife separated after a brief moment of happiness.
Eddie got married for the third time in 2011. The wedding held on 8 September to Nia Rivers was a huge surprise to all. Without any planning and preparation, the lovers had tied the knot in a Vegas wedding chapel.
However, the marriage ended abruptly like its start. Six weeks after their wedding, the couple went on their separate ways, officiating a divorce on 29 October 2012.
Eddie was married thrice up to 2012 and never once remained married for more than a couple years. As of 2019, he is married to wife Ko Griffin.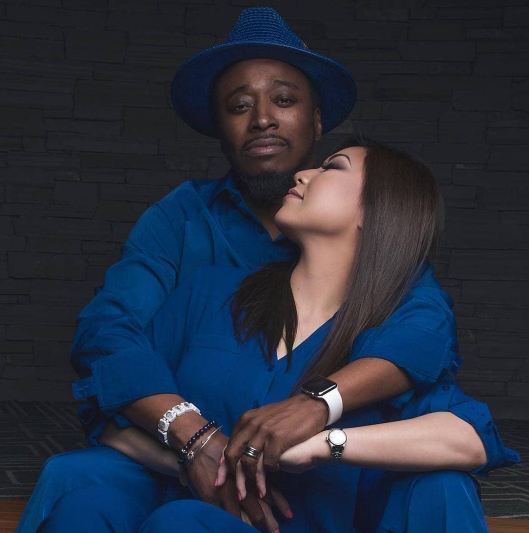 Eddie Griffin with wife Ko Griffin in 2018 (Photo:- Eddie Griffin's Instagram)
While the date of the wedding has not yet surfaced, the lovey-dovey couple looks quite happy with their relationship.
Father To Nine Kids
Interestingly, the comedian is a father to nine kids, three daughters and six sons. This fact was verified by Eddie when he spoke in an interview in 2010. While Eddie - age 51 - is yet to reveal the details of his kids, there have been a few spotting of his little offsprings.
Family Of Multiple Kids:- Erykah Badu Multiple Kids & Different Baby Father; Who Are They, Dating Now?
With so many kids, he takes care of every one of them. From spending family time together to fulfilling their personal needs, daddy Eddie has done it all. His kids make social media appearance now and then.
His three daughters are named Noah, Naomi, Leah, while his four sons are called Michael, Malcolm, Edward, and Chosen. Apart from a few, not much is known about who the kid's mothers. However, a brief look at the set of images of his children can be used to identify thier mothers.
Net Worth & Family Details
Over the years, Eddie's career has amassed a net worth of $5 million. His success and earning came after several struggling years.
Born on 15 July 1968, Eddie - height 5 feet 7 inches (1.7m) - never knew his dad during his early years. He met his father Eddie Griffin Sr. only at the age of 17. Apparently, his dad suffered from post-traumatic-stress-disorder.
A fighter pilot in Vietnam, the comedian's dad was unable to cope with the haunting flashbacks.
When they met, his dad shared his story, and all was well between the two. Eddie understood why his father left his mother, Doris Thomas, and siblings: Luther Griffin & Wilbert Griffin.
Eddie's father eventually passed away in 1994.
Tragedy stuck further when his mentally disabled older brother Luther commited suicide by accidental burning. However, Eddie overcame those hardships to lead a successful life in 2019.