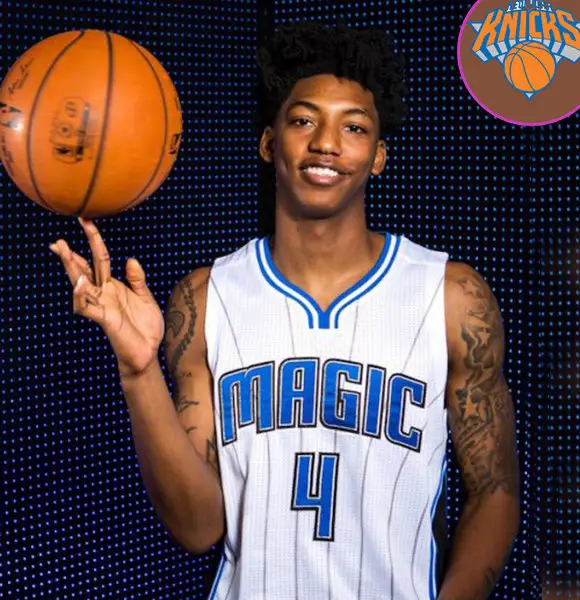 Elfrid Payton wasn't the star basketball player coming out of his high school. In fact, there weren't many college scholarships offers for him.
But, the young athlete kept working and managed to enter into the world's biggest basketball platform, NBA, in 2014. Well, Elfrid was selected as the 10th overall by the Philadelphia 76ers. 
Today, he is winning hearts as the point guard of the New York Knicks.
Is Elfrid Payton Married? Wife, Dating Life
Elfrid is an open book when it comes to his love life. He has been dating a girl named Jessica Victoria for a long time. After the couple became Instagram official in 2016, there has been no dearth of their loved-up pictures on social media.
From their online presence, it is clear that along with being lovers, Elfrid and his girlfriend consider each other best friends. The friends turned lovers support each other every step of the way.
Explore:- Lou Williams Girlfriend, Parents, Siblings, Ethnicity
Like Elfrid is rising in his NBA career, his girlfriend is also progressing in her professional life. She passed her nursing exam and became a registered nurse in 2019.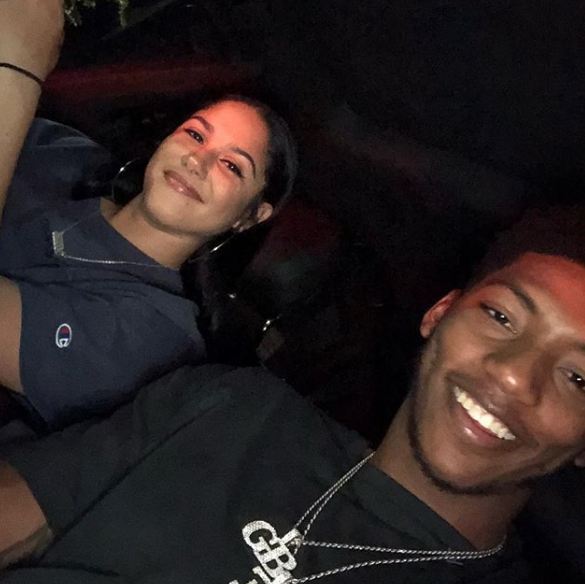 Elfrid Payton with girlfriend Jessica Victoria in February 2019 (Photo: Elfrid Payton's Instagram)
And, the hardworking power couple hit another milestone when they got the news about Jessica's pregnancy in 2019. The athlete and his girlfriend celebrated the upcoming arrival of their baby girl with a baby shower in November the same year.
Maybe after the arrival of their child, Elfrid will turn his girlfriend into a wife. One needs to wait and watch for their growing family and possible future wedding. 
Parents And Family Info 
Elfrid comes from a massive family, including his parents: Elfrid Sr. and Danielle Payton. The NBA star has five siblings, namely Courtney, Shamyra, Ashley, Erin, and Brianna Payton.
Growing up, the athlete had a powerful influence right at home. Well, his father Elfrid Sr. is the Canadian Football League's Hall of Famer. Influenced by his old man, Elfrid Jr. decided he wanted to be a basketball player as a seven grader. Supporting his son's dreams, Elfrid Sr. trained the young athlete to prepare for the big league. 
Today, the New York Knicks star has made his family, especially his father proud.
Interesting Facts About Elfrid Payton
Along with skills on the court, Elfrid was famous for his curly hair, but he cut the signature locks in 2017.

He boasts a height of 6 feet 3 inches (1.9 m) and weighs 88 kgs.

For college, Elfrid went to the University of Lousiana.

Born on 22 February 1994, his age is 25.

 As of 2019, he has played for four NBA teams; Orlando Magic, Phoenix Suns, New York Knicks, and New Orleans Pelicans.

For his current team, New York Knicks, Elfrid plays in the jersey number six.

His hometown is Gretna, Louisiana.