Elijah Daniel began his journey as a...grew up with his...At the age of...he talks about being ...has been together with...husband's identity revealed...started posting about...amassing a fortune of...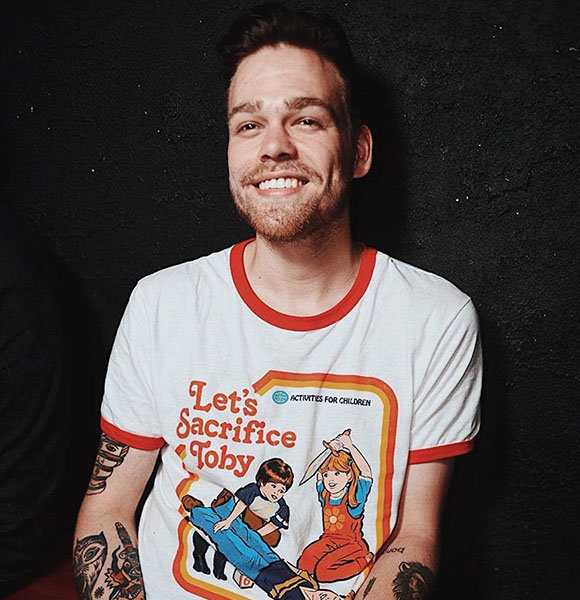 Elijah Daniel began his journey as a comedian after joining the Twitter-verse in 2011. But it was in 2013 when he became quite renowned after creating a ridiculous online petition to The White House. 
The 6 feet 1 inch (1.5m) tall jester, wanted the hit song Party in the USA sung by Miley Cyrus to be America's new national anthem. His stunt earned worldwide attention.
Following this event, he created a trending hashtag named Text Prank Thursday on a comedy-based website called College Humor, which went viral almost immediately in 2014.
Generating funny escapade's through his YouTube channel and Twitter handle, Elijah Daniel is a name to be known. 
Elijah Daniel's Bio: 
Born on 9 January 1994,  Elijah grew up with his family of eight siblings in Detroit, Michigan. His father was a pastor at the time and raised Elijah and his siblings as evangelical Christians.
He later started taking care of his grandmother, who had been incapacitated due to her illness. While attending to her needs, he started living with her altogether. During his free time, Elijah began focusing on comedic content and soon started broadcasting it on social media outlets.
At the age of 25 years, Elijah is a celebrity of sorts. Making appearances in many movies, TV shows, and commercials, he has worked with actors like Ryan Gosling, Eva Mendes, Christina Hendricks, and Matt Smith. Elijah was also featured in the music video of BADMAN by the Korean rap group, B.A.P.
Openly Gay, Married To Husband?
Elijah publicly claimed to be gay on Twitter, but death threats followed his revelation in 2016. He spoke about the dangers openly for which Elite Daily and Metro News commended him.
Openly Gay Romance:- Wesley Taylor Boyfriend, Gay, Affair, Net Worth
Despite the threats, he supports the LGBTQ community to the best of his ability. During the shooting incident in Orlando, he extended his help to anyone from the neighborhood looking for moral support.
Supporting his gay sexuality, he has been together with DJ Sam F for almost two years now. The couple has been dating since 10 October 2017. After they officially got engaged in January 2018, there has been news that the pair also got secretly married.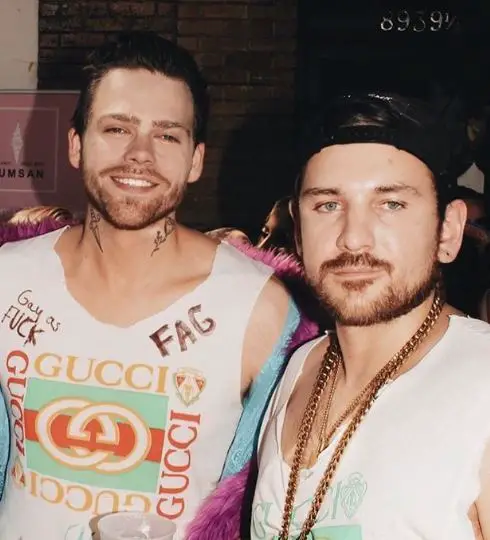 Elijah Daniel with fiance Sam F in July 2019 (Photo: Elijah Daniel Instagram)
According to a YouTube video on Elijah's channel, his friend Jordan supposedly exposed the details of their wedding. But, since its a video based on the prankster's channel, there is no certainty whether Elijah has turned Sam into his husband.
Net Worth Details
At the height of his popularity, Elijah started posting about the 45th President of USA, Donald Trump. Stirring up trouble as he joked about the President, the comedian also announced that he would produce a Literotica with Donald trump as the protagonist.
Releasing a book in the same year, Elijah titled his creation as Trump Temptations: The Billionaire & The Bellboy. He also published his version of the Bible named The Holy Bible...but gayer: Elijah Daniel Version and BootyFinger: The Ultimate Gold Digger.
Gaining popularity for his notorious stunts and publications, Elijah Daniel was a name that reverberated as a popular internet personality by 2019.
Also Quite Popular:- Nikki Blackketter Age, Net Worth, Boyfriend
With a massive fan following on the internet community and his books trending on the market, he should be capable of amassing a fortune of $10K to $20K per year. Elijah's net worth, meanwhile, is kept under wraps.