Entertainment
Elle Mills Married Status, Dating, lesbian, Brother, Mom, Net Worth
Elle Mills's mom thought she would be the last one in the family to get married...as seen with her one day husband on...solely lesbian as she identifies herself as...interestingly her younger brother is a budding...Elle carries Filipino ancestry from her...her ethnicity...recognized with the title of "Breakout YouTuber" in the 10th Shorty Awards...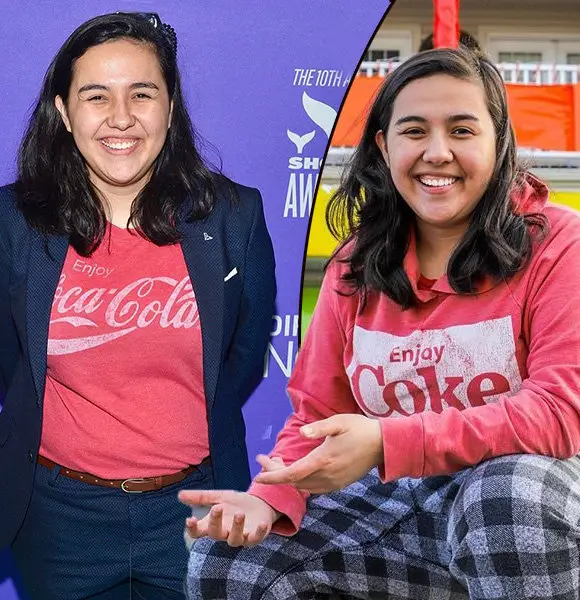 YouTuber Elle Mills rose to fame through the success of her YouTube channel named Elle Mills. Mostly, her comedic videos such as "If Trump and Clinton Were In Love" and "If Lizzie McGuire Were A Thriller" have gained significant attraction among the viewers. 
In 2018, she was recognized with the title of "Breakout YouTuber" in the 10th Shorty Awards. 
As a result of her growing popularity, the YouTube icon has even made appearances in E! Online and On Air with Ryan Seacrest. 
Elle Mills' Married Status
In 2017, Elle married her sister's boyfriend. However, their union lasted only a day, and the split was very much intentional.
After all, she went through the decision to marry him to prove her family, especially her mother, wrong. It turned out that her mom thought she would be the last one in the family to get married.
Jesse Plemons Is Engaged To Get Married:- Plus His Personal Life Details
So, in order to prove her wrong, the YouTuber pulled a humorous stunt and uploaded a video of her marriage process on 14th December 2017.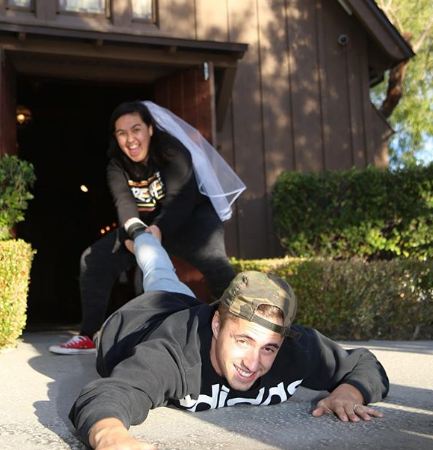 Elle Mills as seen with her one day husband on 14th December 2017 (Photo: Elle Mills's Instagram)
Following the marriage, her mother was disappointed and went on to delete her Insta handle. However, the YouTuber filed for an annulment that was granted by August 2018. So, there wasn't any legal claim on their marriage. 
Is Elle Mills a Lesbian?
Elle's identifies herself as bisexual. She first confirmed her sexuality on 28th November 2017 through a YouTube video titled "COMING OUT (ELLE MILLS STYLE)."
In the four-minute emotional clip, she shed some light about her fears prior to coming out and said,
I'm not gonna lie, I'm a little scared. Growing up, there's always been a negative undertone about the LGBTQ+ community. But I'm scared that the relationship with people in my life are gonna be different. People are gonna look at me differently. It's been something like an elephant in the room for a long time. I just wanna be able to like someone and tell my mom. I think I'm ready.
The YouTuber finally came out among her closest ones alongside family members; the news came as shocking to them but was well received. Moreover, towards the end of the video, her mom expressed her support for her.
Net Worth
The social media star's net worth is highly contributed by her YouTube channel, which has amassed more than 1 million subscribers. So, it's obvious that her fame gained from YouTube has helped her peak financially.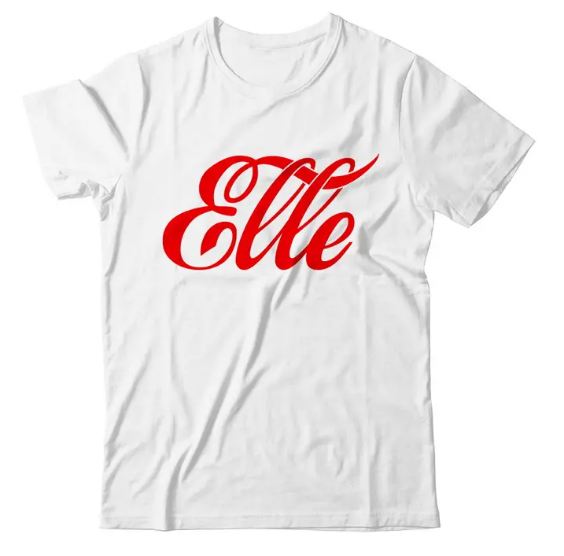 Elle Mills signature t-shirt sold through represent.com (Photo: represent.com)
Moreover, she earned revenue from merchandising as well. Clothing items such as t-shirts with her name printed were sold on the e-commerce website represent.com.
Family Background, Ethnicity & Siblings
Elle carries Filipino ancestry from her mother, Janette's side. However, her father is a native of Ontario, Canada. She has one brother and three sisters.
Filipino YouTuber:- Bretman Rock Sister, Net Worth, Boyfriend, Gay
Interestingly her younger brother, Jay Mills, is a budding YouTuber with more than 30 thousand subscribers and counting.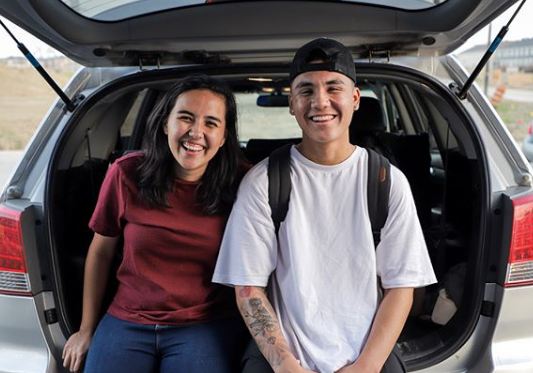 Elle Mills with brother Jay Mills on 6th September 2018 (Photo: Elle Mills' Instagram)
On top of that, her stepsister, Melinna Mills, runs a YouTube channel titled Mitch & Melinna with her boyfriend.
Likewise, her other elder sister is Melissa Mills, and she has another stepsister named Angel from her father's third marriage.