Entertainment
Elliot Fletcher Is Dating! Girlfriend Calls Him Gay But That's Merely A Problem
Openly transgender actor Elliot Fletcher is commonly known for his role of Noah in the MTV's series 'Faking It.' With the expanding popularity, his fans and followers are curious to know his dating life behind his confusing sexual orientation.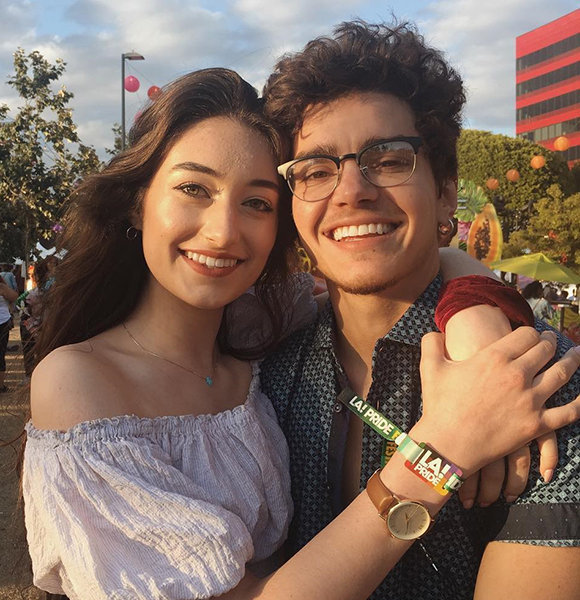 Openly transgender actor Elliot Fletcher is commonly known for his role of Noah in the MTV's series 'Faking It.' With the expanding popularity, his fans and followers are curious to know about Elliot's dating life.
Well, if you belong to the mass of Elliot's fanatics and want to know more about him on a personal level, keep reading until the end as today we unfold the happenings in his love life.
Elliot Fletcher's Life Behind Camera
American actor Elliot Fletcher seems to be having a blissful dating relationship with the beautiful lady Danielle Williamson who goes by the name 'danielleraewilliamson' in her Instagram account. Elliot and his girlfriend's social media account hints that the couple is pretty smitten with each other.
Read also: Miles McKenna, Gender Neutrality At Age 22! YouTuber Makes Bold Statements
During the 2018's Valentines Day both the love-birds posted videos on their Instagram account and via the caption dedicated affectionate messages for each other. Elliot Instagrammed, a boomerang that captured them lip-locking and admitted that he loves Danielle more than the stars in the sky. Thanking Danielle for caring and supporting him, Elliot wrote, 
'happy valentine's day! we hope everybody is giving and getting a lot of love today! especially self love!! ? @danielleraewilliamson i love you more than there are stars in the sky. thank you for being the amazing, soulful, loving human you are. thank you for tolerating how weird i am, i know it's a lot. i am in love with you and in love with us together. i cannot wait for the all the valentine's to come.'
Danielle also shared her affection by sharing a cute boomerang of themselves and said that Elliot is her heart and loves him very much. 
my sweet valentine, the love i have for you continues to grow by the day (or the minute, really). thank you for loving me and supporting me endlessly, i will always do the same for you. you are my whole heart, i'm so in love with you ?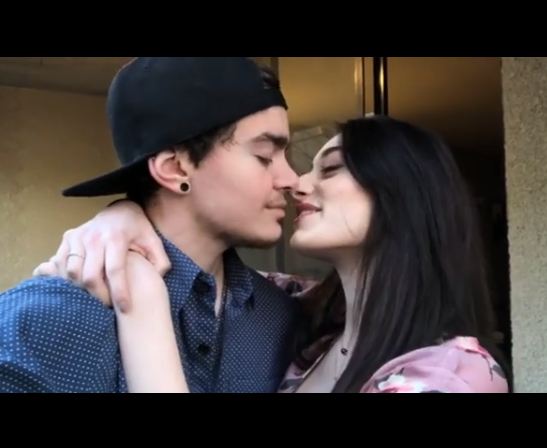 Elliot Fletcher with his girlfriend, Danielle Williamson (Photo: Danielle Williamson's Instagram)
Both the partner flaunts their adorable bond with their fans in the media. Earlier on 2nd November 2017, Elliot uploaded a picture where the couple can be seen passionately kissing each other in front of a giant pumpkin decorated for Halloween. 
Moreover, on  20th July 2017, Elliot expressed his love for his girlfriend while sharing a post tweeted by his girlfriend.
i love my girlfriend 
Commenting on the post, Danielle called Elliot gay and said that she too loves him very much as, 
.......gay I love you so much more
Furthermore, on Danielle's birthday back on 14 July 2017, Elliot wished his girl with a long love-filled message and a vintage picture of themselves via Instagram. Elliot even quoted that the presence of Danielle in his life has made him the luckiest man and he wants to spend all the upcoming birthdays with her. 
happy birthday to this incredible, talented, gorgeous, loving, caring, intelligent, kind, hilarious, and gentle soul. danielle, thank you for making me the luckiest man alive. you make me smile every day, i am forever grateful for you. thank you for being my light. i love you so so much. happy birthday, darling. can't wait to spend every birthday together. (please wish my love a happy birthday!!)
Elliot seems to be very happy and contented to spend his time with his girlfriend, and the pair even looks perfect together. Though the couple has already set relationship goals, it is not till date sure when the couple met and how their love flourished. 
Anyway, the lovers are doing great together; and hopefully, they would see many years of togetherness. 
Comes Out As Transgender; Advocate For Transgender Actors 
Elliot Fletcher, whose first television role was on MTV's Faking It, where he played as a trans man named Noah, is a real-life transgender. Elliot came out as transgender when he was just 17 and even graduated as first openly transgender.
You May Also Like:- Is Laverne Cox Transgender? Flaunts Boyfriend, Mystery Guy Has A Name?
Back then, he looked forward to playing a role as himself instead of letting cis people do the trans role. Elliot stands as an advocate for the trans actors in the Hollywood allowing them to do the trans role that would not revolve around them being trans.
Adding to it, he even revealed that he dreams of playing a superhero which would make him the first trans gay cast as a superhero. He believes that doing so would be empowering as well.